"Cyber-Duck is a champion of data-driven marketing. Our web analytics agency believes in learning from user intent and behaviour so you can draw from actionable insights within your marketing campaigns.

To do that, our Certified Google Analytics agency will implement a robust web analytics framework, attribution model and reporting dashboard for you and your team."

- Harry Clark, Marketing Manager
Web Analytics and Google Analytics
A robust web analytics framework plays a vital role in successful marketing strategies. By integrating Google Analytics, Google Tag Manager and more with your website, we help you target your marketing to create meaningful engagement with your audiences. As a Google Analytics Certified agency based in London and Leeds, we're able to deliver high quality Google analytics services for your business.
Want to know more about Web Analytics in our Marketing?
Data-Driven Digital Marketing Strategy
By immersing ourselves within your organisation, our web analytics agency learns what your mission, objectives and KPIs are. We use stakeholder interviews, user research and web analytics audits to do this. It's a process that has been accredited by three ISO standards, so you know you can rely on us.
Once we understand your business, we combine every aspect of Google Analytics, business intelligence and user testing data to inform our marketing analytics service. Our forensic Google Analytics audit will then produce actionable recommendations so you can improve your data collection strategies and, therefore, your marketing campaigns.
When it comes to tracking campaign performance, Cyber-Duck will work with you to select an attribution model that works best for the business. It will also ensure users' previous channel engagements are factored in to our optimisation efforts. Cyber-Duck will also analyse post-view conversions as well as post-click conversions, ensuring these are also considered in our attribution model.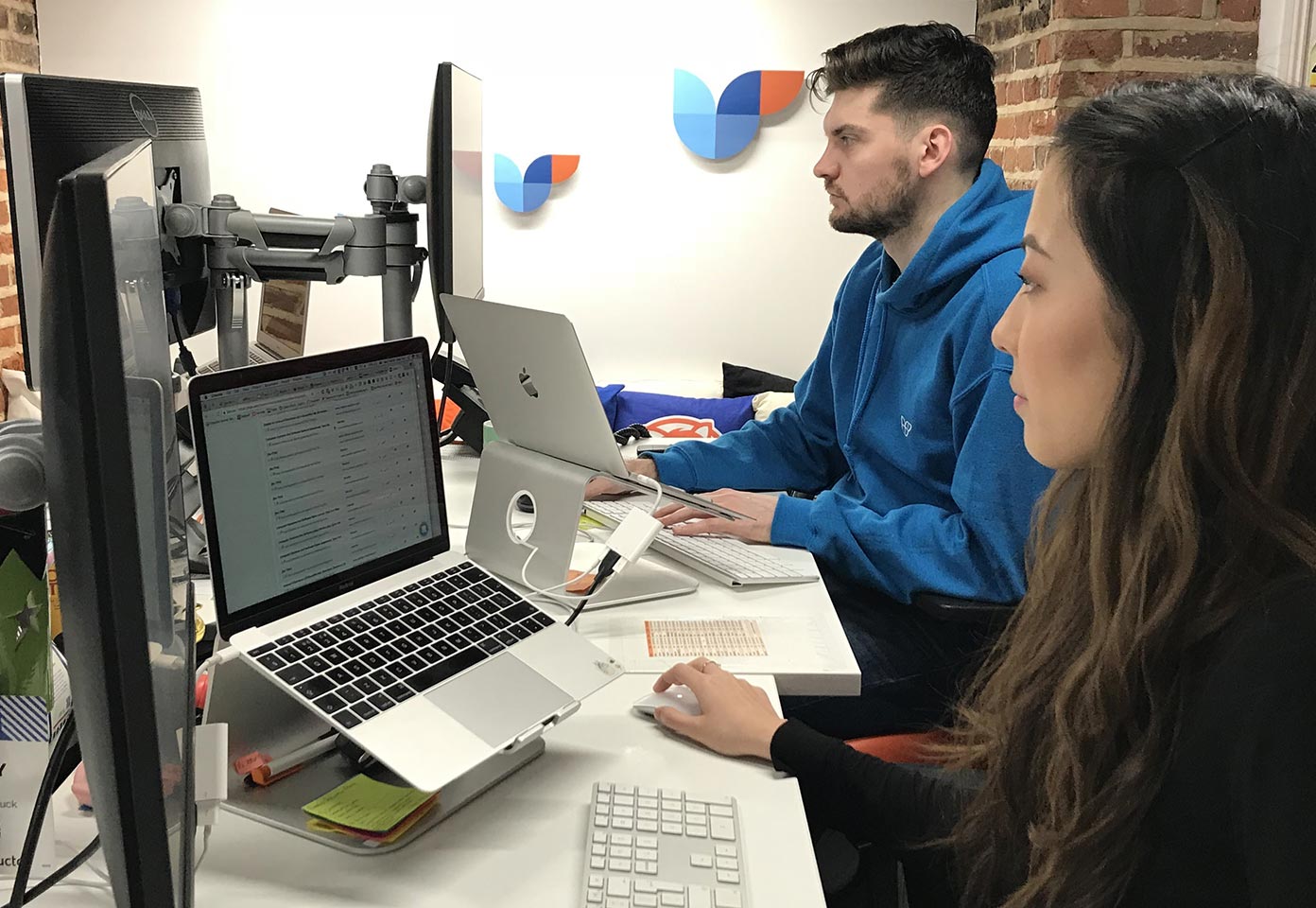 Web Analytics Services
Working as an extension of your team, our website analytics agency will craft a data-driven marketing strategy that meets your business objectives. We'll translate your top-line business objectives into the metrics that matter for measurement and optimisation.
Then, our certified Google Analytics agency will implement a robust web analytics framework for you. This can focus on a variety of tracking types, from destination goals and events to ecommerce. Using Google Data Studio, we can craft a personalised, visual dashboard of your website analytics data that's constantly kept up to date.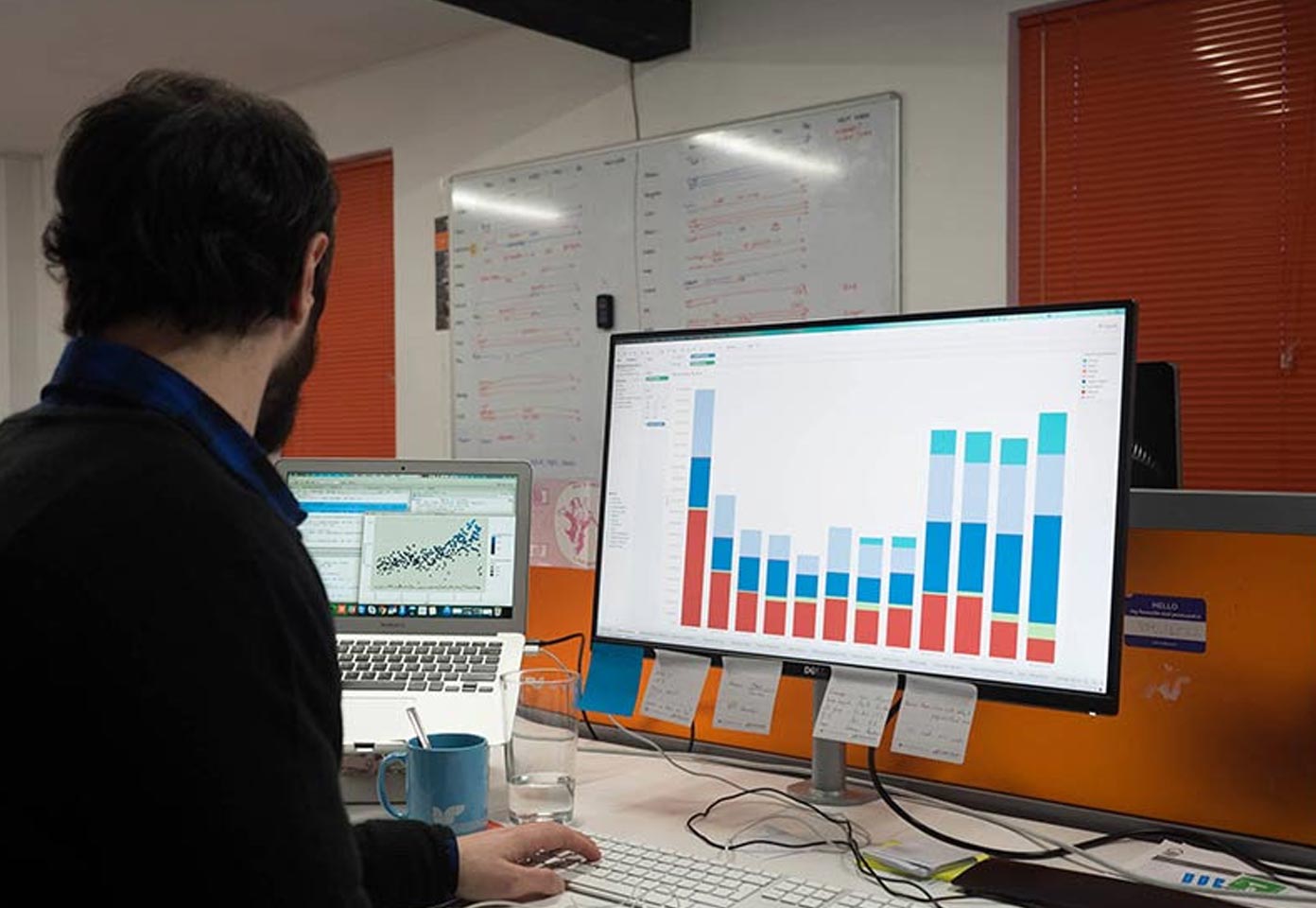 Google Certified Agency
As a Google Analytics and Google Tag Manager Certified Partner, we understand how digital analytics can drive a business. Creating complex tagging and tracking used to be a marketer's nightmare, but Google Tag Manager has streamlined the whole approach and made it accessible to all while cutting out the need for developers to hard code analytics tracking.
Our digital analytics agency has a team of experts that can create sophisticated Google Tag Manager tracking solutions for websites, apps, and almost any other digital product. From simple event tracking to complex virtual funnels to track user behaviour across a specific journey, our website analytics services provide the data you need to drive real change across your business.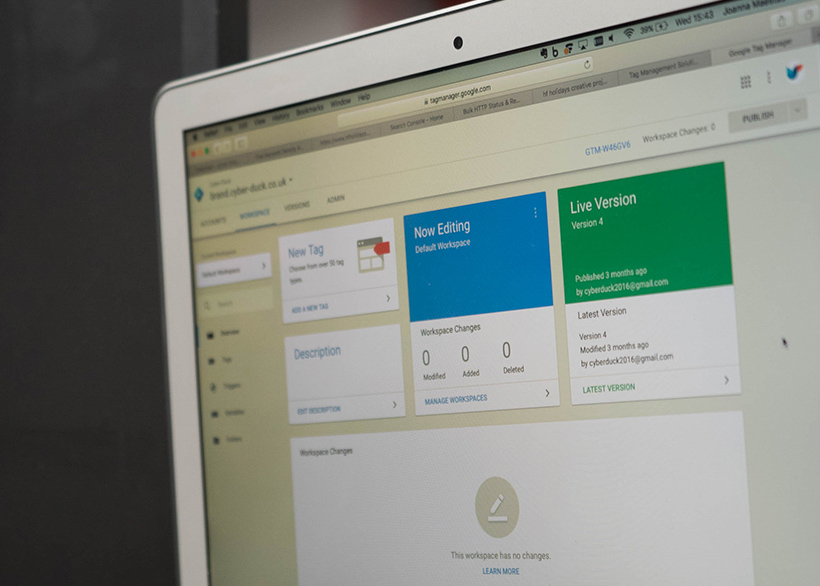 B2B Intelligence Data
We even integrate targeted Lead to Sales and marketing automation software on B2B clients' websites. This cutting-edge IP analysis tool identifies business web traffic and reveals their user journeys to enhance your web analytics reporting.
It also generates insights that help sales teams to personalise their email or telephone follow-ups with businesses. In turn, this boosts the speed and quality of leads your team can generate. Marketing automation is a powerful tool for any marketing analytics strategy.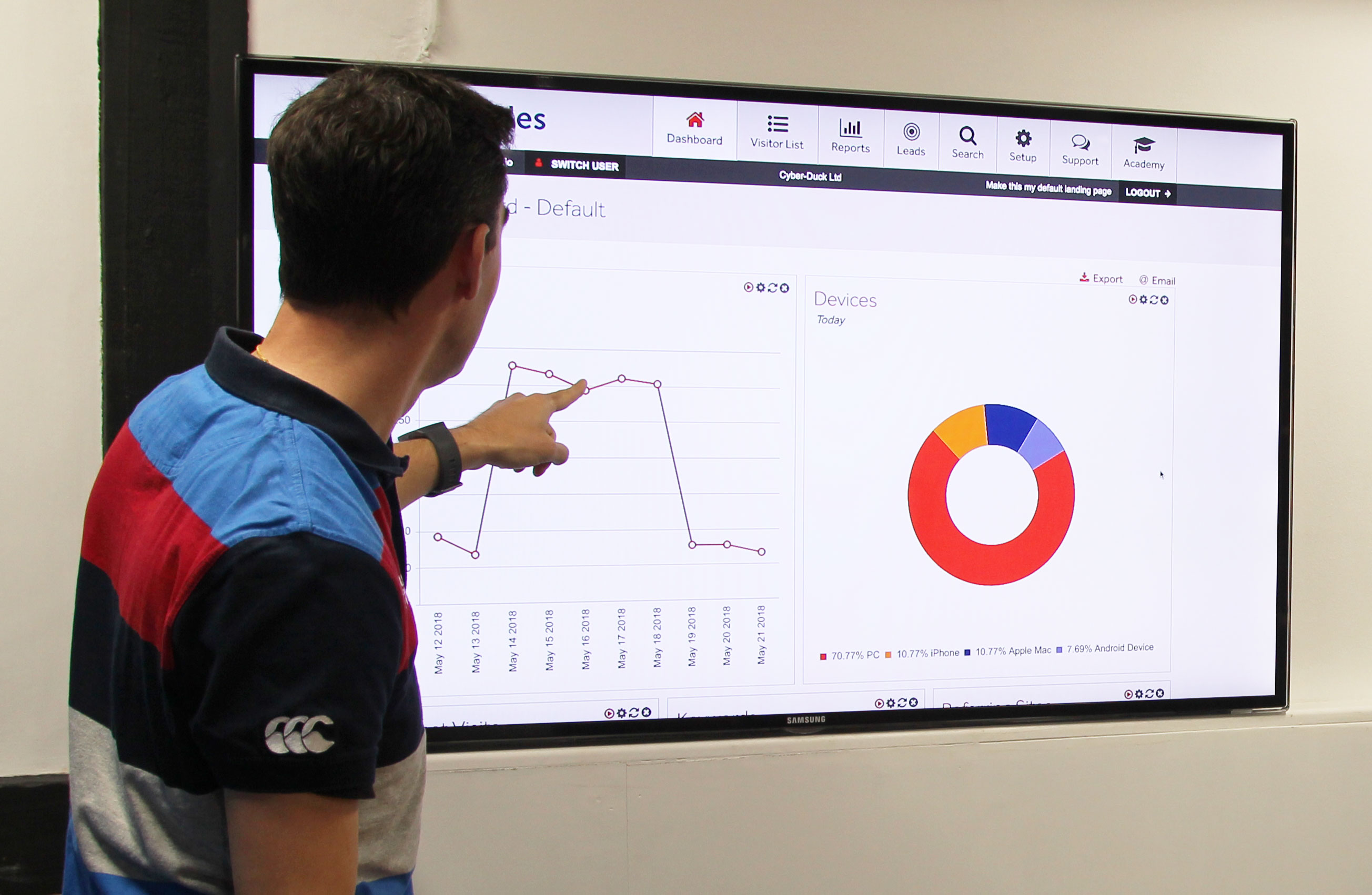 1
Utilise Google Analytics to transform how you engage with audiences
2
Generate better quality leads by personalising your follow-ups
3
Save time and money by optimising your website analytics with Google Tag Manager