Yesterday, budding programmer Luke Ashford (13) from Team Elstree and Cyber-Duck Managing Director, Danny Bluestone, were invited onto BBC Three Counties Radio's drive time to share their thoughts on using technology to help reinvigorate the UK's stagnating high streets.
The BBC's local radio station for Hertfordshire (103.8fm), Buckinghamshire (104.5fm) and Bedfordshire (95.5fm) invited Danny and Luke in to talk about Team Elstree's recent success at the Young Rewired State's hackathon, which took place at the beginning of August.
Luke Ashford (who also featured in the Wired magazine last year for his involvement in the 2012 nationwide hackathon) got the chance to introduce the project to drive time listeners across the region,
"The idea is to help get empty shops from the high street and fill them up with start-up businesses from the local area."
After answering a few questions about the project and its feasibility, Luke went on to describe how exactly he got into programming at such a young age,
"At my primary school, there was an IT club for people who were gifted at Maths and Science and from that I just found it really fun and really interesting and took if further in my own time."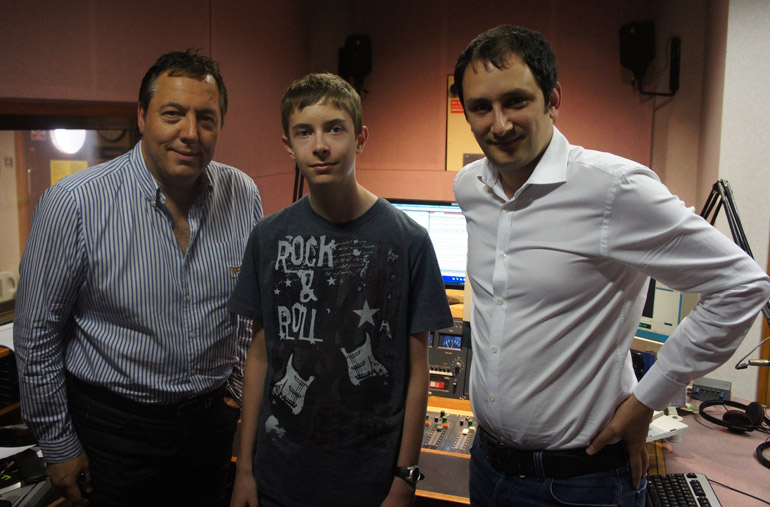 Drive time DJ, Roberto Perrone then asked Danny about Cyber-Duck's involvement with the project, Danny said,
"We constantly engage with youngsters who have a passion towards technology, design and programming, so we invited them into our studio…"
When asked about the difficulties involved in getting a project like this off the ground, Danny made it clear that with the right levels of commitment and determination there is no reason to ever be held back,
"Lots of the best ideas start with a simple prototype, sure there's bureaucracy involved, but with all the good will in the world, that's how you get things moving forward."
When discussing the decline of the local high streets across the UK, Danny said,
"It is tragic to see what is happening with the high street… the ideas our team has here is definitely something that could work really well."
Luke highlighted then what was one of the important messages that listeners could take away when considering technology in the future,
"[There are] infinite possibilities about what you can do with the technology available, there are so many developments these days, you can do anything you want."
The project, Establish.Me won the "Code a Better Country" award at the Festival of Code for producing a website that would improve the lives of people and businesses in the UK.
Feel free to have a look at some of our innovative R&D projects. To find out more about youth opportunities at Cyber-Duck or for support with getting your idea off the ground, get in touch today!