We are pleased to announce that Cyber-Duck is continuing its award winning ways with a prestigious 2010 W³ Award for Rosslyn.
The W³ Awards honour creative excellence on the web, and recognises the creative and marketing professionals behind award winning sites, videos and marketing programs. The judges were impressed with the website which makes use of an original design and 3D owl characters to make it not only stand out from the crowd, but perform better than its 'spend analysis' competitors.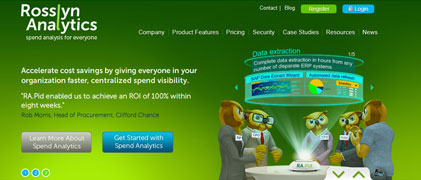 The judging panel awarded us the Silver Award in the category of consulting websites. The judges, a veritable list of top-tier professionals from the likes of Wired, MTV, Disney and Yahoo! recognised the excellence in creativity and superior user experience displayed on the Rosslyn Analytics website.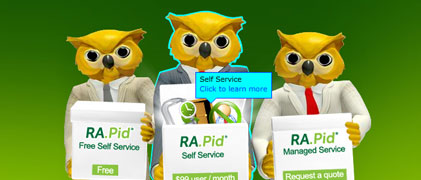 RA.Pid, Rosslyn's SaaS technology, is the world's fastest cloud-based, self service spend analytics platform. Cyber-Duck created a quick registration form that links into the technology.
Winning this award with Rosslyn Analytics continues an impressive year for us at Cyber-Duck and joins earlier achievements when we were awarded a prestigious 'Best in Class' Award at the Interactive Media Awards, along with being nominated as 'finalists for Best E-business' in this year's FSB Awards. We also won the award of excellence for 'interactive', for our work on the BoonSpace website at this years Communicator Awards.