You might have heard the term 'service design thinking' bandied about and wondered what it actually entails. You're not alone! This blog explores how service design thinking is different from customer and user experience design. I delve into champions, benefits and tips for your business to get started.
What Is Service Design Thinking?
User experience design, customer experience design and service design sound pretty similar. But while there's a great deal of overlap between these disciplines, each one is unique. We shouldn't use them as synonyms!
At a high level, service design thinking involves planning and organising the various components of a service, including people, infrastructure, products and more. Overall, this process creates a consistent and compelling experience across the full customer journey. This involves solving complex problems with simple solutions that meet real user needs.
User and customer experience design have more similar aims. They form a part of a business' overall service offering and focus on specific touch points. User experience design focuses on creating digital products that are both usable and useful. Customer experience design focuses on the many interactions a business has with its customers. These range from initial brand awareness, right through to product purchase. Ultimately, all three will interact and intersect at some point.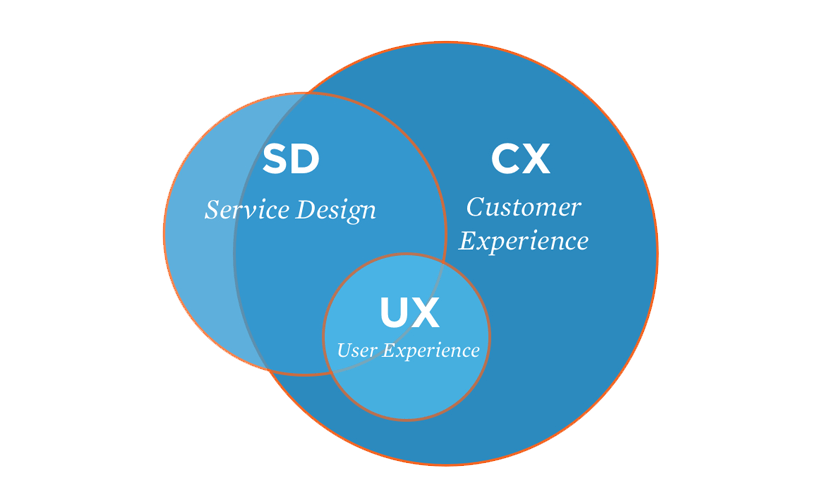 This diagram reveals how all three design forms are closely intertwined.
The new Starbucks app for ordering coffee on the go is a nice example of how all three interact. They have combined their digital user experience – namely the in-app ordering feature – with their in-store customer experience to enhance their customer offering. All are integrated as part of a wider service design strategy.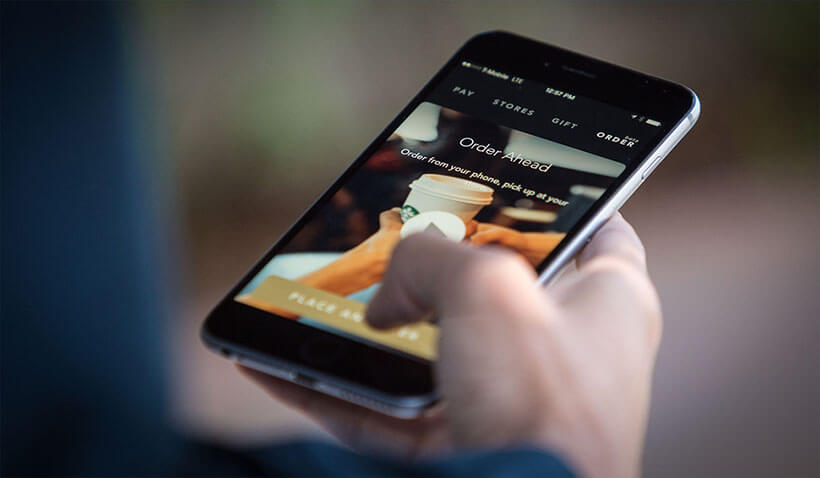 Starbucks' mobile app connects their digital and in-store touchpoints in a single, powerful service design.
The line between 'digital' and 'physical' experiences have become very blurred in recent years. The best businesses now draw on service design thinking to assess how they can complement each other – and create extra value for the business and their users.
Why Is Service Design Thinking Important?
So, service design thinking shouldn't be seen as a wishy-washy activity that only designers concern themselves with. Instead, it's a way to help businesses and organisations excel. Here are four reasons why service design thinking is important.
BAD SERVICE COSTS MONEY
A poorly designed service requires time and investment to rectify, both from a user and organisation standpoint. For example, if a user can't complete a task online, this could cause increased call centre costs for a business; or even worse, complaints and lost custom. For a user, this would create inconvenience and stress.
GREAT SERVICE CREATES VALUE
It's no coincidence that businesses which offer the best service are most profitable. The likes of Apple, Amazon and others all offer great service, build relationships and reap the rewards.
BRAND DIFFERENTIATION
A great service offering can set you apart from the crowd and create a competitive advantage. The Internet has made comparing and switching brands a lot easier for customers. It's no longer good enough for businesses to pour money into marketing and branding to differentiate themselves. Today's true differentiator is level of service.
CROSS-CHANNEL EXPERIENCE
Service design thinking looks at interactions across all channels and touchpoints. This helps businesses assess how best to bring the digital and physical together to create a more integrated and innovative customer experience.
The Champions
While service design thinking is practiced by many businesses and organisations, some do it better than others. These two champions demonstrate the power of service design across very different industries.
GOV.UK
The Government Digital Service (GDS) have the unenviable task of digitising the hundreds of services Her Majesty's Government provides to our wonderfully diverse population. Not only have they managed to do this, but they've used service design thinking to make the complex simple.
One example is their realisation that many of their government services had overly complex names. 'Immigration Health Surcharge', eh? To combat this, they decided to change these complex names to something a user could understand straight away. 'Check if you need to pay towards your healthcare in the UK' is much more clear! This change improved the overall service from a user and organisation standpoint, by resulting in less phone calls and more completed tasks online.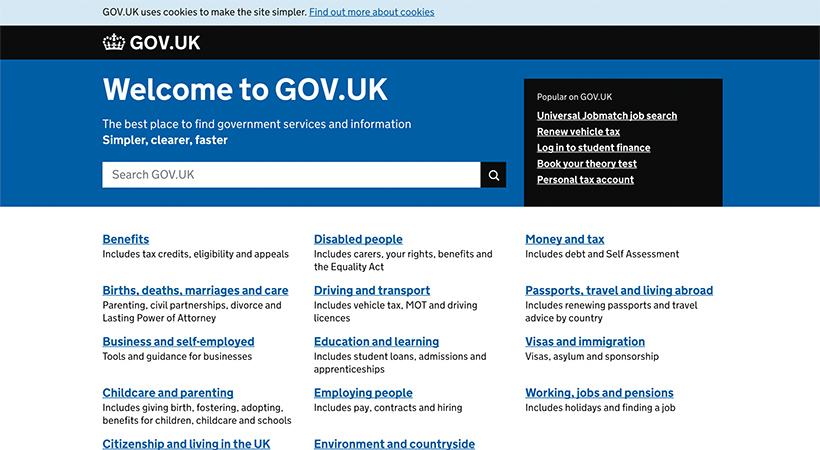 AIRBNB
Like many Silicon Valley start-ups, Airbnb started its quest for world domination behind lines of code and a computer screen. But it was only when its founders (two designers and one developer) stepped away from the computer screen and started to look at their full service offering, that it went from failing startup to billion-dollar behemoth.
Once they realised Airbnb wasn't just selling apartments for rent over the Internet but immersive travel experiences, they could start to embrace service design. By pursuing great service design, they could create new and exciting customer features such as 'Neighbourhoods'. These travel guides are uniquely created by locals. They aim to educate travellers about their destination and alleviate any fears of the unknown.

Our Service Design Thinking Top Tips
Are you ready to implement service design thinking into your business or organisation? Here are a few tips to get you started.
FOCUS ON USER NEEDS
Service design thinking is about giving users what they want, not telling them what they need. To do this effectively, you need to understand and empathise with them. Luckily there are many techniques to help you do this, such as persona research and user journey mapping.
CREATE A SERVICE CULTURE
Great service should permeate throughout your whole company and not be confined to the design team. The best office cultures give all employees the tools and freedom to do what's necessary to provide a great service. This needs to be actively created and then nurtured. For example, Airbnb refer to their employees as pirates. They are encouraged to come up with improvements to their services and then ship them.
KEEP IT SIMPLE
Service design thinking is all about solving complex problems by providing simple solutions. All too often companies develop services that meet the needs of the business but are too complex for the user.
UNDERSTAND THE CUSTOMER JOURNEY
Studying how and when your customers interact with your business or organisation is key to developing services that provide value, as opposed to processes that don't. Customer journey mapping is a great technique to help identify user needs at every interaction point.
We hope these tips will help you integrate service design thinking into your business. If you'd like more help, we'd love to hear from you!