Today, 50% of travellers start to plan and book their holidays on mobile. With more people using their mobiles to purchase services than ever before, how do you ensure your travel product reflects these changing consumer demands? Here's our top tips for improving your travel product's mobile conversion rate.
It's 5:50pm and you're travelling home after a hard day's work. In your hand is your mobile device of choice. You're scrolling through your Instagram feed when you stumble upon yet another smug photo your friend has put up of himself lying on a Thai beach: #beachlife #memories.
It's at this point you finally decide to start looking for a holiday of your own. You close Instagram and start searching for inspiration. And while you may feel like you're the only one stuck in this FOMO Ferris wheel, you're not. This scenario is just one reason why mobile has become so important to the overall travel experience, and especially for booking conversion.
In fact, one in two travellers will now start their booking journeys on their mobile, whether it's looking for inspiration or booking a last-minute flight. Not only that but one in three over 35s will plan and book their entire trip on their smart phone, with the figure being higher for millennials (one in two). These striking statistics highlight the importance of mobile in travel booking and conversion.
So how does one ensure their mobile user experience is performing at its best, builds brand loyalty and creates a great user experience? Here's some top tips to get you started.
Pulp Friction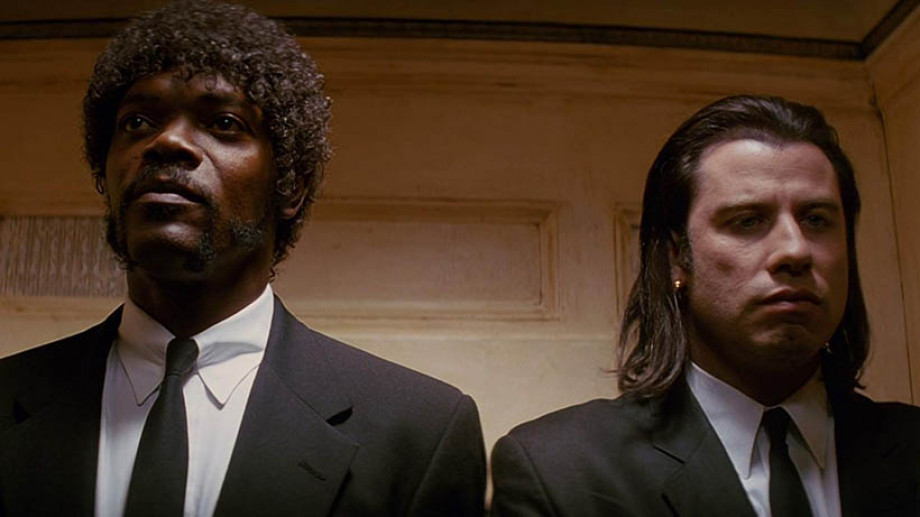 What do Jules & Vince and travel website abandonment rates have in common? They can both be deadly for your business.
With average abandonment rates on travel websites sitting at around 81%, it's imperative that you remove friction and get users to your product's core value as fast as possible. If your travel app specialises in flight bookings, get them to the search page as quickly as possible. Don't interrupt their journey with on boarding screens as that will reduce conversion.
A recent Google study found that travellers value simplicity in their apps more than anything else. Immediacy trumps loyalty on mobile. Hotel Tonight prioritised immediacy and increased conversions by 15% by reducing the number of taps to book a Hotel to just 4.
Don't forget the Omni-Channel experience
Although the use of mobile is increasing for travel-related purchases, it's just one channel that travellers use when researching and booking their trips. Many travellers will start their journey on a mobile device, but then have multiple touch points throughout their entire journey.
For example, some travellers will check prices on mobile and desktop as they think the prices may be different. Travellers will also have physical interactions when travelling, at the hotel check-in desk for instance. Therefore, when designing the user journey make sure you consider how all these channels (mobile, web, IOT, physical) interact so you can provide a seamless experience.
Micro-moments: small but big
One reason why abandonment rates are so high on travel websites is because users take a long time choosing a holiday. During this time, travellers will have many micro-moments, which can have a big impact on their over travel experience. From I-want-to-get away moments to Can't-wait-to-explore moments, travellers constantly research and want to make informed decisions. Travel is the biggest discretionary spend most people make and they want to make sure everything goes smoothly.
Most of these micro-moments occur on mobile, with users searching for things such as "what's the best hotel in Chang Mai?" and "do you have to tip in Budapest?"
For your mobile experience to excel it needs to be able to answer these questions at the right place at the right time. Providing quick answers to these micro-moments will improve engagement and ultimately help to convert customers.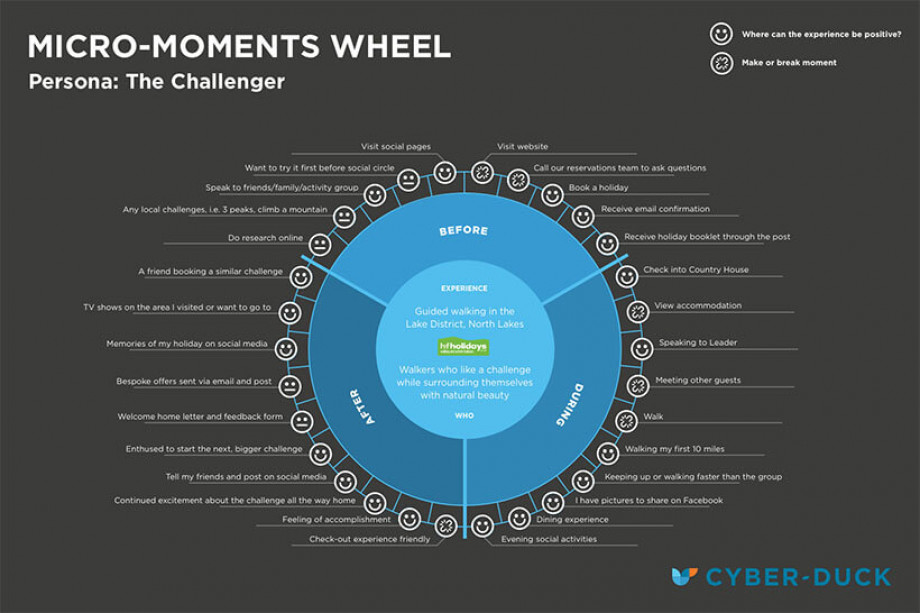 One example of this is how Thomas Cook surfaces TripAdvisor ratings on its website so travellers can quickly answer questions like "Is the food nice in this restaurant?" without having to leave the Thomas Cook website.
Innovation is key
Disruption is rife across all industries, with about one-third of large US companies experiencing a severe, two-year decline in their ability to create shareholder value. The travel industry is no exception, with hotel chains facing sharp competition from the likes of Airbnb and low fare airlines using digital to undercut entrenched national carriers. Companies must innovate to succeed and mobile offers the perfect platform to do this.
The Hilton Hotel mobile app is a good example. They highlighted wait lines for hotel check in as a major pain point for their customers. They turned to their mobile app to solve this problem and created a new feature that allows users to check in and choose their room through the app. Customers can also use the app to open the room, removing the need for check in desks. This kind of innovation helped build customer loyalty, which is key, given hotel purchase decisions are largely cost-driven (four out of five hotel loyalty members say they would book outside of preferred hotels if they found a better price).
Test, iterate, repeat
As with any digital product or service, the key to success is to get regular feedback and act on it. This is especially important in the travel industry, which is volumes driven. The smallest change in the conversion funnel of a large hotel website can result in millions of dollars in revenue. Testing and research can also uncover surprising insights, which can help companies innovate.
Cyber-Duck undertook extensive user testing when designing the Thomas Cook Money Lyk card website. Along with user research, this allowed us to identify personas, understand their needs and then showcase the card features that mattered most to them.
Read the case study here.
Maximise your conversions
Given mobiles importance in the overall user experience of travel, it's imperative you invest the time and effort required to get it right. Having a clear understanding of your customers' user journeys and associated interactions across mobile is a good start. As always, Cyber-Duck is here to help travel brands maximise the power of mobile. If you'd like to hear more, get in touch.