At Leeds Digital Festival 2018, we shared our expert knowledge across two events and in two different venues. Matt Gibson, Cristina Viganò and Danny Bluestone delivered some of their most exciting talks, and we laid some groundwork for our next big venture - a northern expansion!
Last week, we travelled to Leeds to lend our support to Leeds Digital Festival, a city-wide celebration across 169 events about all things digital and technology. With Cyber-Duck planning to open a northern office soon, we saw this as the perfect opportunity to introduce ourselves to the digital scene in Yorkshire. Our expert designers and digital transformation specialists delivered two talks and were thrilled with how engaged the audiences were – a great sign for things to come in the north!
Demystifying Digital Transformation
We kicked off our adventure at Banyan Bar and Kitchen with Danny's Demystifying Digital Transformation talk. In this session, Danny proved that Digital Transformation is not as complicated as you might think and how user experience and lean principles can impact transformation projects.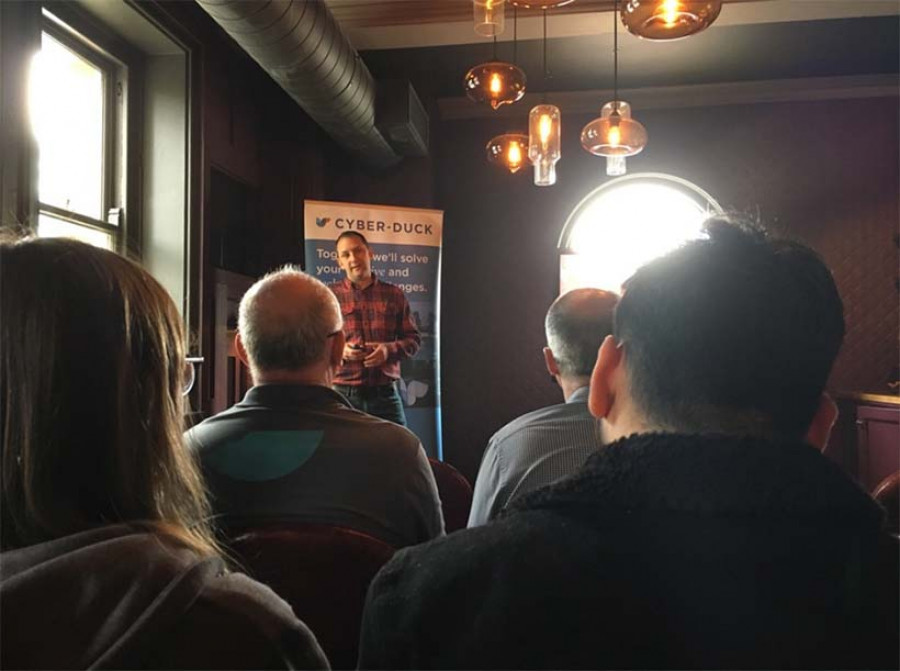 After Danny's talk we met Stuart Clarke, the organiser of Leeds Digital Festival. It was incredible to hear how fast the festival has grown in just three years, and made us even more excited about opening our office in Leeds. We look forward to getting involved in a bigger capacity at next year's festival!
UX Masterclass
After a couple of office space visits (and walking off our lunch!) we headed to Manahatta to host our UX Masterclass. Matt Gibson kicked off the event with his Evil UX talk. In this interactive session, he got the attendees in a creative, user-centred mindset through empathy driven exercises, and approached UX like super-villains.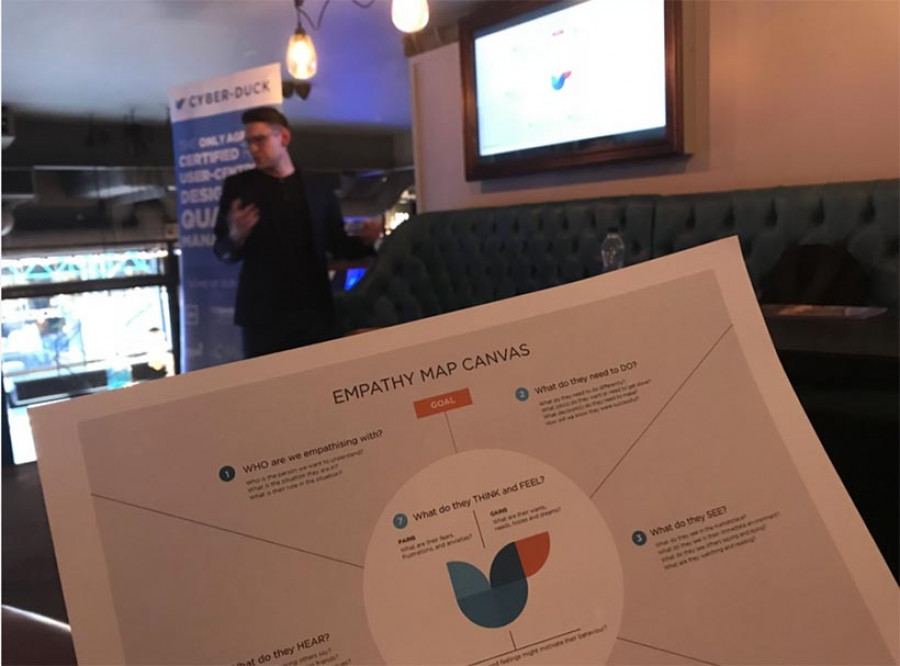 Next up was Cristina Viganò, who continued the evil theme with her Dark Patterns talk. In her session, Cristina showed why you should use persuasive design instead of dark patterns to balance business goals with user needs, all without using unethical design.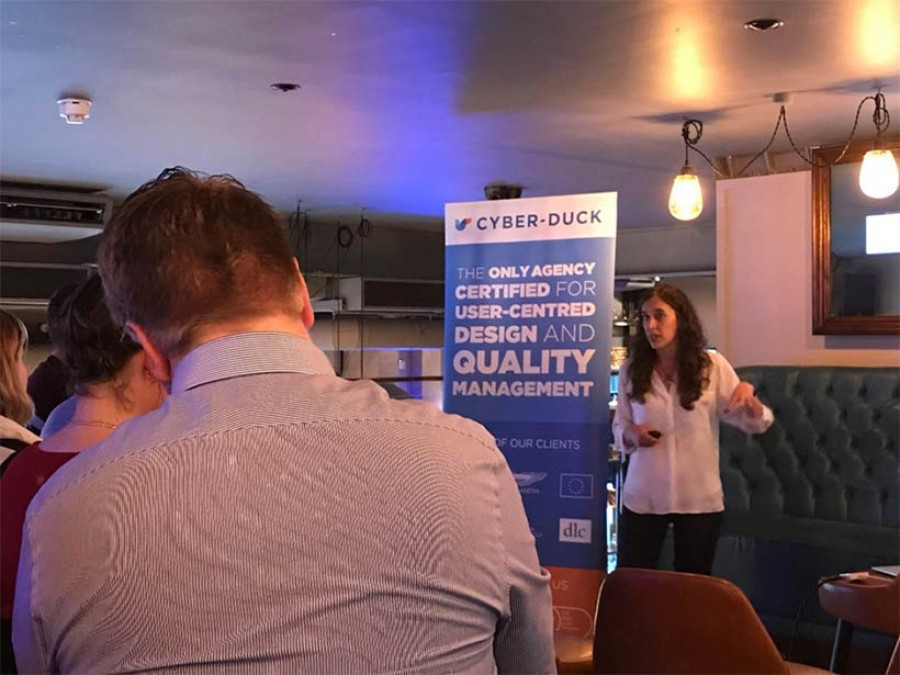 To close the show, Danny Bluestone returned to the Leeds Digital Festival stage to deliver his Hacker's Guide to UX talk. He shared valuable insights about why UX is important in today's world, what it's overarching principles are, and how to implement it best.
Looking to the Future
Our whirlwind trip was a blast, and it's made us even more excited to settle into our new pond in Leeds. Watch this space for our official announcement!
In the meantime, you can also keep an eye out for our latest events and workshops on our social media platforms. Follow us on Instagram and Twitter for updates about where to find our speakers and other announcements from the Pond!