The team arrived back from SXSW this week bringing with them gifts, photos and a lot of stories to share.
So a very tired looking team returned back from SXSW which took place in Austin, Texas. The trip was a huge success, with our Tobii eye tracker being a real hit with everyone who visited Cyber-Duck at the UKTI stand.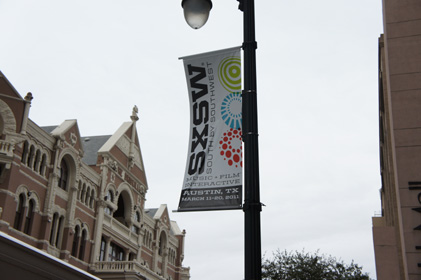 Industry News
Twitter have been accused of shunning developers in order to make more money. Twitter had suggested that they did not want developers to replicate their interface after a post from Twitter's coding chief Ryan Sarver suggested that companies should stop making such software.
Many developers have condemned Twitter as they believe they are partly to thank for the success of the social media platform. We found an interesting response from Fred Oliveira, who stated that Twitter should be grateful that third party clients have developed some successful features, and that Twitter should embrace the innovative developments that they provide to the platform.