Cyber-Duck Managing Director, Danny Bluestone was invited to speak last week at the UCD2012 conference in Cavendish Square, London.
Danny offered the audience of User Centred Design (UCD) professionals, insights into how Cyber-Duck uses Agile and Lean frameworks alongside UCD to produce award-winning applications and websites.
The highly anticipated conference was sponsored by the UXPA, BIMA and The Institute of Ergonomics and Human Factors attracted representatives of some of the largest brands and biggest business names in London, including Accenture, Tesco, Google and Orange. Running over two days, 30 speakers shared their knowledge and best practice guidelines.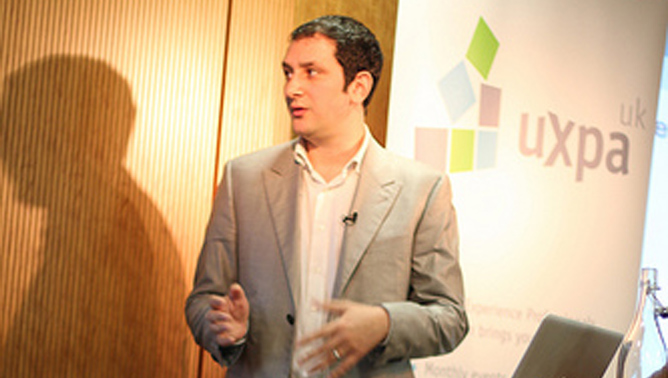 Danny said, "I thoroughly enjoyed speaking at one of the world's top UCD events about Agile and Lean UX and how UCD plays an important part within. It was great to get some real feedback from the audience about how research enters into agile and how to use Scrum within different size projects".
See below for the slides used in Danny's presentation:
Besides talking about Scrum, Danny used parallels to other industries that use an agile/lean approach (Toyota) with Danny revealing tips on how to strategise, plan and implement Agile project management, to get the best possible results, with user consideration at the centre of any project.
Earlier in the week, Danny also visited the University of Arts London / London College of Communication (LCC) to speak about the future of internet technologies and development. Danny highlighted the important of mobile website design and how Scrum and agile play an active role in product development. He also offered students advice on what they should consider before entering the commercial world.