The Ducks were proud winners of the "Best Tech" category at last night's Wirehive 100 Awards. The team joined other leading digital agencies in the South-East of England in Guildford, where they received the sought-after award for the production of Symble's Broker CRM.
The Wirehive 100 Awards celebrated outstanding work of digital agencies based in the South East England, within the last year. Set in the striking and modern Guildford Cathedral, the awards ceremony was an excellent opportunity to meet with other forward-thinking companies based outside the M25.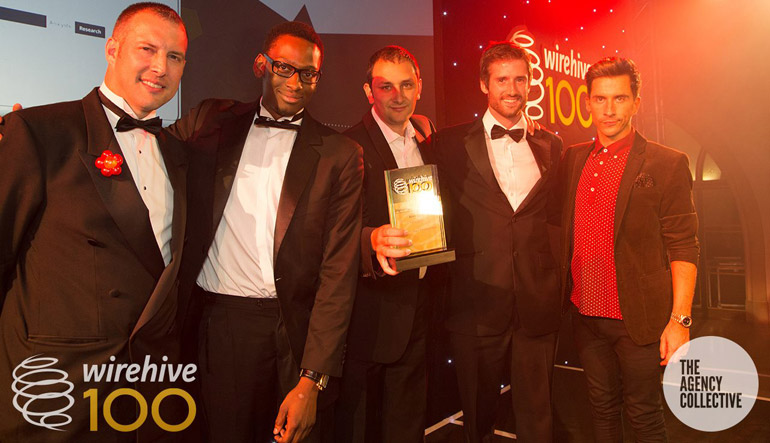 Cyber-Duck were also named 18th top digital agency in the South East, an improvement from being ranked 20th at the inaugural Wirehive 100 League Table last year. This achievement brings to light the determination and hard work of the Cyber-Duck team over the last 12 months; we have continued to grow, taking on new and innovative projects, and delivering results of the highest quality to our clients and partners.
Best Tech Winner: Symble
The team collected the "Best Tech" award for Symble's Broker CRM, an intelligent web based service that empowers research analysts and stockbrokers with key brokerage data imported from leading financial sources. Through detailed reporting, Symble gives their clients the ability to quickly and easily digest and interpret a vast amount of critical data and track interactions that follow the publication of a new research report.
The evening itself was a lot of fun; full credit to Wirehive who put on a great show! After a champagne reception and delightful three course meal, guests were treated to comedy from Russell Kane. The stand-up comedian was in good form and presented the 12 awards, and the top 100 list, all of which were independently judged.
It's fair to say of recent we have been living up to our award winning slogan, as this success comes just days after Cyber-Duck were nominated as finalists for the BIMA Awards in London.