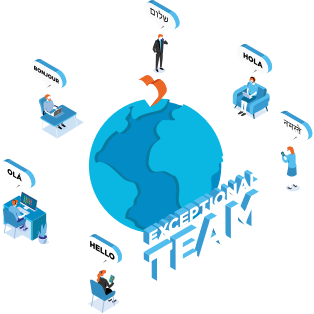 We're looking for an experienced Bid Manager to join our growing team. Reporting into the New Business Director. Our Bid Manager will lead on bid strategy, proposals and tenders. If you're a wordsmith extraordinaire with a passion for creating and leading commercial tenders we have a role with your name on it!
Who are we?
First and foremost, we're a fun and rewarding place to work! We're a very diverse bunch and as equal opportunities employer and we know that without the amazing group of individuals that we have working with us, we couldn't do any of the award-winning work we are so well known for. Our people are what make us great. We're proud to be Best Companies accredited and to have been voted as one of the UK's 100 best small companies to work for in 2021. We're a global agency specialising in business transformation focused on UX, technology and innovation, and we work with our clients to deliver impactful and sustainable change. Anyway, enough about us … who are you?
Who are you?
You're a team player. It's right up there on our list of important behaviors.
Understanding the importance of collaboration and relationships both internally and externally is going to be key to your success in this role
You're an experienced Bid Manager with demonstrable experience managing and writing bids on behalf of Digital Agencies
You know what it takes to build industry-leading internal bid functions and you have the enthusiasm and drive to help us create it
You've experience with Government Frameworks and procurement
You'll be comfortable leading us on best practices and helping our team to understand the strategies required to be best in class when it comes to commercial tenders
Your writing skills are exceptional, and your command of the English Language is second to none.
You're able to write concisely and express technical information in a captivating way.
You know you're commas from your colons and your the kind've person that get's frustrated when reading sentences like this one and our able to spot and fix all the spelling grammar and punctuation errors
You're super organised.
You have lists for your lists and spinning plates is something you're comfortable with (and secretly love)
What does a typical week look like?
Aside from the usual fun stuff including a weekly all company meeting, our regular Wednesday slot at the Duck & Crisp (our own virtual pub) and regular game nights, you'll be:
Create and refine our bid and tender strategy
Finding, reviewing, and qualifying tender related new business opportunities
Finding and submitting Cyber-Duck on relevant tender portals and renewing our status when needs be
Leading on the written content, commercial response, and submission of tenders and proposals and collaborating with our team and subject matter experts to get to the good stuff
Keeping a watchful eye on our bid submissions calendar and ensuring that the right people are kept informed of requirements and timelines
Owning, loving and growing our asset library to create a goldmine of content that is well organised and can be easily accessed for use in pitches, proposals and RFP responses as well as in targeted marketing campaigns
The owner of our quality process, and you'll ensure that all bids meet our high standards and none leave our (virtual) building without your seal of approval.
Ensuring that we learn from all bids (wins and losses) so that we are continually improving how we do things.
Where will I be based?
We're a remote-first business, what does that mean? Well, it means that we hire people who are great at what they do and as long as you're delivering, we don't mind where you work. Choose what works for you. We have people all over the world!
We have offices in Elstree, London, and Portugal and we do like to bring people together as we feel it's an important part of our culture, so you'd need to be happy to travel to the office occasionally, but of course, if you love the office vibes then come in as often as you like, we have good coffee and we're a sociable bunch.
What are your benefits?
The most important thing you'll get is an opportunity to hone your skills, shape your career and contribute to a rapidly growing agency with big plans for ourselves and our clients. Ultimately, to do something you can look back and be proud about. We've had interns become board members, and Cyber-Duck Alumni go on to create their own successful businesses like project management tool Monday (valued at over $7 billion). In terms of benefits, here are some of the things you can look forward to :
All the tools you need for the job including a MacBook Pro and an allowance to get you set up if you'll ever need to work from home
Flexible working hours
28 days annual leave (incl. bank holidays), increasing by 1 day a year for each full year of service
We close the business over the Festive period in December and we encourage everyone to take a proper break so you'll get this time off in addition to your annual leave Standard pension contribution
Private health insurance
Life insurance
Access to budgets for training and conferences for personal growth
Flexible benefits pot which you can use to spend on things like a gym membership or enhanced assurance plans
Cycle to work scheme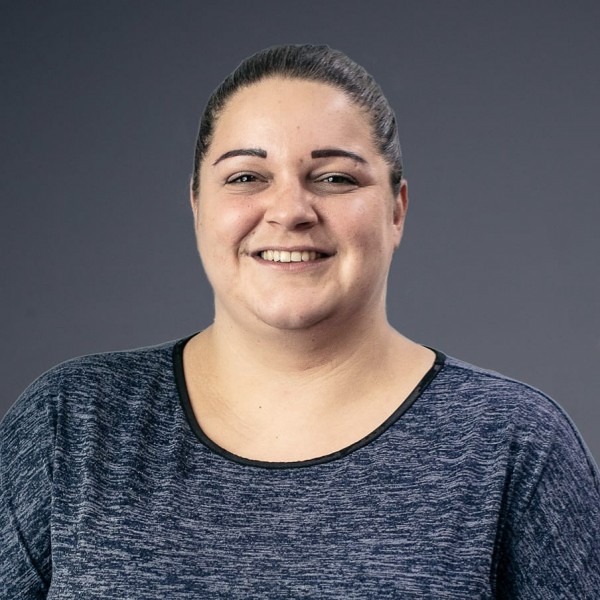 Tara Kellam - HR Manager
Apply today!
Tara, our HR Manager would love to hear from you. Tell us why you'd be a great fit for this role with a copy of your CV.