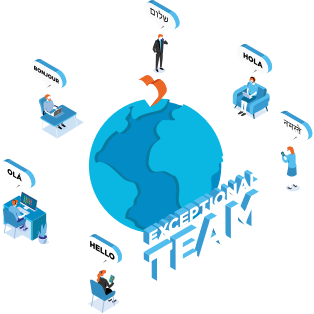 We're looking for a marketing superstar to join our team and support the delivery of all marketing plans and strategies for our various clients. You will be working with a small but talented multi-disciplinary internal team responsible for driving forward creative marketing strategies for our clients
About Cyber-Duck
For over 15 years, Cyber-Duck has delivered impactful change for our clients' complex websites and digital strategies. We combine innovative strategic planning with content, UX, creativity and technology to deliver meaningful results all over the world, at scale. Cyber Duck is a specialist digital transformation agency that works with global brands including the Bank of England, Mitsubishi Electric and Cancer Research. We are Best Companies accredited, and voted as the UK's 100 best small companies to work for in 2021.
Your mission
Together, we transform digital. Now, we're looking for you – our new Client Marketing Manager. With a top-notch team Project Management Office (PMO), UX Designers, Software Developers and Marketers. We are looking for someone with experience who can manage Client Relationship Management and support the team in delivering digital projects.
The relevant candidate would have at least 3 years of experience in a mixture of marketing channels including SEO, PPC, content strategy, analytics & digital optimisation. You will also be well versed at understanding lead generation, client retention and should be able to demonstrate a data-led approach to all of your marketing work.
Your Manager
You will report to the Growth Director
Where is it based?
This role is primarily based in Greater London (Elstree, Hertfordshire), UK and you may work from the office as and when required. We adopt a Remote First working policy. However, we will want to meet up in person on a monthly and/or quarterly basis.
What you'll do
You'll:
STRATEGY– Ability to question and develop creative marketing strategies and campaigns, leveraging different types of content and media (e.g. video) to generate exceptional results on all client projects.
DELIVERY- Execution and implementation of strategies and campaigns across the relevant channels such as SEO, paid media, content marketing, analytics, and on-site optimisation, ensuring all activities deliver on the clients KPIs.
QUALITY CONTROL– The right candidate will go into the depth and breadth of the tasks to ensure the messages and campaigns are set up correctly using experts and others where needed. You will have the ability to oversee the quality and create new processes and checklists (to ensure that the next campaign is always more efficient).
COMMUNICATOR – We need someone who is client-facing as the role will include regular meetings with clients to review the progress of campaigns and recommend new, innovative ideas moving forward. You will also be responsible for reporting back to the team, briefing them on any actions agreed with the client, and ensuring work is planned well in advance and delivered on time with the help of the team around you. We also expect you to be able to co-work on tasks to ensure they are driven by a multi-disciplinary team.
KNOWLEDGE– As a digital-first business, we use various tools like a Wiki and PM tools to manage knowledge and oversee workflows and processes. You will need to ensure knowledge is shared through our wiki, shows-and-tells and retrospective meetings, and ensure that learnings from your projects are fed back into future projects and our internal processes moving forward.
UP SELLING / CROSS SELLING– You will also be expected to liaise with clients and identify to upsell or cross-sell out other marketing or digital services, helping to make each client account as profitable as possible for the business.
What are we looking for?
We're looking for applicants with:
Required Skills and Experience:
Analytics- You should be data-led with every decision made, and should be able to demonstrate experience with Google Analytics, Google Tag Manager, Google Data Studio and other optimisation tools
Data skills- Data analysis experience and understanding of how to structure data and tags as well as write formulas. Should be comfortable using Excel and be able to draw insights into client data using this software.
Writing briefs- Ability to create detailed and easy to understand briefs, allowing the team around you to quickly understand and complete tasks at the first time of asking
SEO– Should be able to demonstrate a solid understanding of SEO best practice, including technical optimisation, content optimisation, offsite optimisation and the important role content marketing plays when developing an organic SEO strategy.
Paid media– Should be able to demonstrate experience with managing paid search and paid social marketing campaigns, ensuring all campaigns are continually optimised and findings fed back into the wider marketing strategy.
Creative content skills- Experience with sketching, wireframes and annotating designs and storyboards so that the wider team can understand their vision.
Content strategy- Ability to create and execute content marketing strategies, ensuring content is well optimised for SEO and helps clients to achieve their KPI targets.
Presentation skills- Presentation skills to highlight campaign visions and tactical plans within short spaces of time
Proven Managerial skills - Strong managerial and organisational skills around time management for themselves and within a team
Desired skills and experience:
Previous creative or technical agency experience
What are the benefits?
You'll be working in a team that wants to deliver the best for our clients. As such, we offer:
Family-friendly and flexible working hours, and the ability to work remotely
A competitive salary depending on skills and experience
28 days annual leave as standard (including bank holidays), along with 1 extra day for every year of service (uncapped)
Discretionary Christmas break in addition to annual leave
Pension contributions
Private health insurance package
Technology to support you; MacBook Pro, peripherals, software- the best tools for the job
Life insurance
Budget for training and conferences to help you develop
Support to grow in areas you're interested in, whether it's becoming a public speaker, or creating your own side-projects
EMI share option scheme
A welcoming and supportive work environment surrounded by a diverse team of creative and talented people
As well as these universal benefits, we have a generous pot of flexible benefits that you can pick and choose from:
Gym membership
Cycle to work scheme
Car leasing scheme
Medical insurance upgrades
Additional pension contributions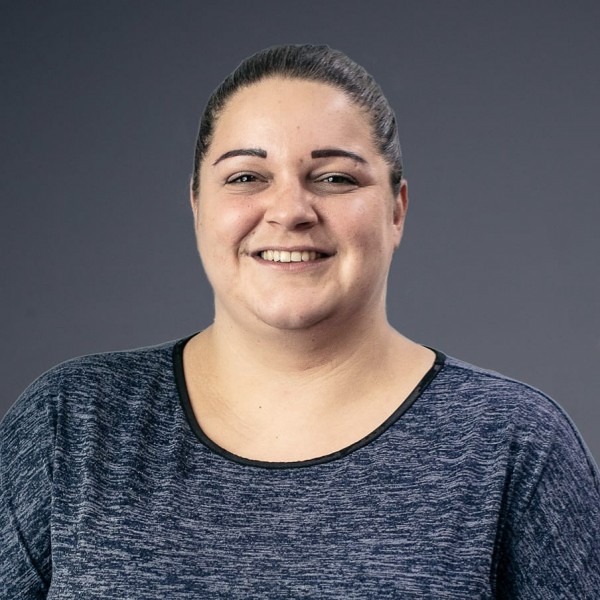 Tara Kellam - HR Manager
Apply today!
Tara, our HR manager, would love to hear from you. Tell us why you'd be a great fit for this role with a copy of your CV and if you have one, a link to your portfolio.
What are the next steps?
We aim to respond to you within 1 week of contact.
The interview process starts with an informal phone call with our HR manager, Tara, before a more formal interview with your potential line manager.
For information about how we handle your personal data, please see our Privacy Policy.
We look forward to hearing from you.