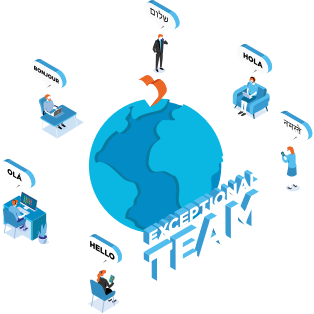 We're looking for a Content Marketing Executive to join our growing team. Reporting into the Senior Brand and Content Lead. Our Content Marketing Executive will be involved in all aspects of our marketing department. From copywriting to events, to awards and PR, if you're an energetic creative self-starter wanting to develop your content skills further, this is the role for you!
Who are we?
First and foremost, we're a fun and rewarding place to work! We're a very diverse bunch and as equal opportunities employer and we know that without the amazing group of individuals that we have working with us, we couldn't do any of the award-winning work we are so well known for. Our people are what make us great. We're proud to be Best Companies accredited and to have been voted as one of the UK's 100 best small companies to work for in 2021. We're a global agency specialising in business transformation focused on UX, technology and innovation, and we work with our clients to deliver impactful and sustainable change. Our new business team was also recognised by The Drum as Business Development Team of the Year 2021. Anyway, enough about us... who are you?
Who are you?
You're a team player. It's right up there on our list of important behaviours
Great communicator, a super quick learner and efficient in everything you do
You're keen and eager to learn new marketing skills and want to thrive
Very very curious about the world, what makes it tick and how those things affect the work Cyber-Duck does
You are passionate about writing and have excellent writing abilities and are now looking to get your teeth into a role where you can gain experience and responsibility to match
Able to lend your talents to a variety of different writing styles, including being able to express technical information in a captivating way
You're super organised and love to keep others organised too, confident to self-manage and support colleagues where necessary
You love having a varied working day, calling on your different skills and are able to switch easily between different tasks
Comfortable using online tools including Content Management Systems (both website and email) to keep our communications clean and on brand
What does a typical week look like?
Aside from the usual fun stuff including a weekly all company meeting, our regular Wednesday slot at the Duck & Crisp (our own virtual pub) and regular game nights, you'll be:
You will be creating your own copywriting and also editing content of others blog articles, award entries, synopses amongst others
Researching and supporting the Cyber-Duck team to develop and produce great content ideas
Supporting social media campaign work, helping to bring energy and fun to our channels
Helping to add content to our website and supporting on implementing email campaigns
Maintaining the smooth administration of the Content board, collaborating with the team to ensure that everything is up to date
Owning the Cyber-Duck Events Calendar - keeping the Team abreast of what's coming up - what's would be hot to go to and what's not
Keeping a very watchful eye on our Awards calendar, spotting new Awards and helping to get entries in on time, as smoothly as possible, by keeping the right people informed as to requirements and timelines
Developing and maintaining a press coverage tracker to see where the Ducks have been quacking!
Developing and maintaining our press list and finding new places to publish the exciting content you'll help produce
Ensuring our CRM is managed and the data is clean and up to date to facilitate the right communications to specific groups of people
Maintaining the Cyber-Duck directories list - ensuring that our details are always up to date, new case studies are added and more
Where will I be based?
We're a remote-first business, what does that mean? Well, it means that we hire people who are great at what they do and as long as you're delivering, we don't mind where you work. Choose what works for you. We have people all over the world! We have offices in Elstree and Portugal and we do like to bring people together as we feel it's an important part of our culture, so you'd need to be happy to travel to the office occasionally, but of course, if you love the office vibes then come in as often as you like, we have good coffee and we're a sociable bunch.
What are your benefits?
The most important thing you'll get is an opportunity to hone your skills, shape your career and contribute to a rapidly growing agency with big plans for ourselves and our clients. Ultimately, to do something you can look back and be proud about. We've had interns become board members, and Cyber-Duck Alumni go on to create their own successful businesses like project management tool Monday (valued at over $7 billion). In terms of benefits, here are some of the things you can look forward to:
All the tools you need for the job including a MacBook Pro and an allowance to get you set up if you'll ever need to work from home
Flexible working hours
28 days annual leave (incl. bank holidays), increasing by 1 day a year for each full year of service
We close the business over the Festive period in December and we encourage everyone to take a proper break so you'll get this time off in addition to your annual leave Standard pension contribution
Private health insurance
Life insurance
Access to budgets for training and conferences for personal growth
Flexible benefits pot which you can use to spend on things like a gym membership or enhanced assurance plans
Cycle to work scheme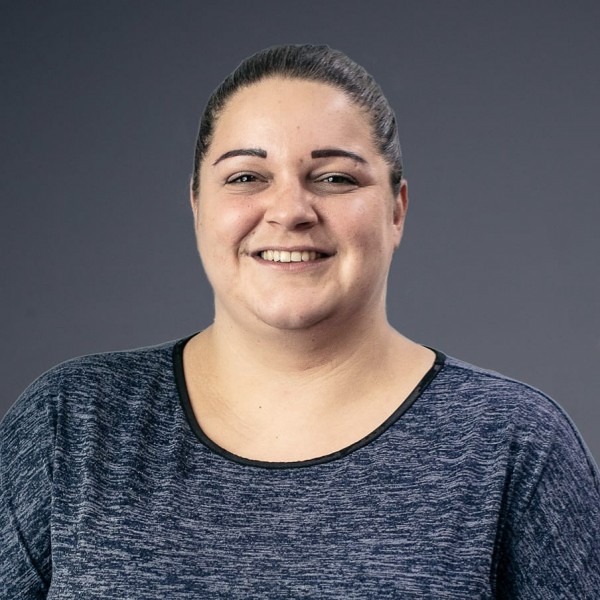 Tara Kellam - HR Manager
Apply today!
Tara, our HR Manager would love to hear from you. Tell us why you'd be a great fit for this role with a copy of your CV.