What is the role?
We are looking for a Creative Director to join our friendly and talented team on a permanent basis.
You will be joining an established team of creatives, including UX designers, visual designers and branding designers. Our design team are looking for a new leader to help coach, empower, manage and support them across our client, internal and R&D projects.
As a pivotal creative leader within our agency, you'll be spearheading and owning our entire creative output. You'll work across a wide range of industries, and a diverse range of clients — each with interesting challenges.
Ultimately, you'll be a champion for good design, advocating for best practices and high standards, and setting the right structures, models, and processes that make good design happen.
We value people from all backgrounds and provide a relaxed, creative and supportive environment to enable you to do your best work.
Where is it based?
Our team is split across four primary offices as well as several remote workers. You will be primarily based in our Farringdon, London office and our Elstree head office. Leading a creative team that is split across multiple offices, you will need to be comfortable working in this environment/culture.
What you'll do
You'll:
Set the standards for our creative and UX work
Lead the creation of an academy for teaching UX and design skills
Support the team day-to-day; reviewing work, advising on decisions and constructively influencing the team's output
Facilitate and nurture a collaborative design team, including identifying training needs and seeking opportunities for knowledge sharing across the team
Create big ideas, taking from concept through to a strategy and then into delivery with the team's support
Oversee large-scale design projects, as well as getting hands-on when needed, from strategy and UX through to visual and branding
Bridge the gap between the design team and the board of directors. Reporting on client progress, achievements, news and pressure points
Work closely with the other team leaders, project managers and new business teams to maintain a great collaboration and working environment with the design team
Continually develop and improve a framework (models, structures and processes) that enables good design
Identify skills or resourcing gaps and support the recruitment process
What are we looking for?
We're looking for applicants with skills and experience in the following areas.
Required skills and experience
Be an expert in UX, Visual and Branding that can demonstrate, teach and lead the team on best practices, particularly for the web and mobile
Excellent management and organisational skills, with previous experience managing creative/design teams
Emotionally intelligent with a natural ability to coach, mentor and manage our creative experts
Extensive client-facing experience with outstanding presentation skills, who can run workshops, coordinate meetings and maintain our client relationships
Passion for keeping up-to-date with tools, trends, techniques and keeping a pulse on our industry
Strong written and communication skills
Desirable skills and experience
A design or research related degree
Experience speaking about design at conferences or meetups
Experience using Axure
Experience using Sketch
Experience using Adobe CS
Experience using Keynote
Understanding of HTML/CSS
What are the benefits?
A competitive salary depending on skills and experience
Family-friendly and flexible working hours and the ability to work remotely from time to time
30 days annual leave as standard (including bank holidays), along with 1 extra day for every year of service
Pension contributions
Private health insurance package
Life insurance
Budget for training and conferences to help you develop
Support to grow in areas you're interested in, whether it's becoming a public speaker, or creating your own side-projects
A laptop and a mobile phone
EMI share option scheme
A welcoming and supportive work environment surrounded by a diverse team of creative and talented people
As well as these universal benefits, we have a generous pot of flexible benefits that you can pick and choose from:
Gym membership
Childcare vouchers
Cycle to work scheme
Car leasing scheme
Medical insurance upgrades
Additional pension contributions
Additional holidays
Mental health and wellbeing support
Discounts on everything from shopping to cinema
Access to independent financial advice
Oh, and our coffee's pretty good too.
Sound good? How to apply...
Simply send us a short email to [email protected], telling us why you'd be a great fit for this role and a link to your CV and your portfolio if you have one.
What are the next steps?
We'll aim to respond to you within 1 week of contact.
The interview process starts with an informal phone call, before a more formal interview process.
We look forward to hearing from you.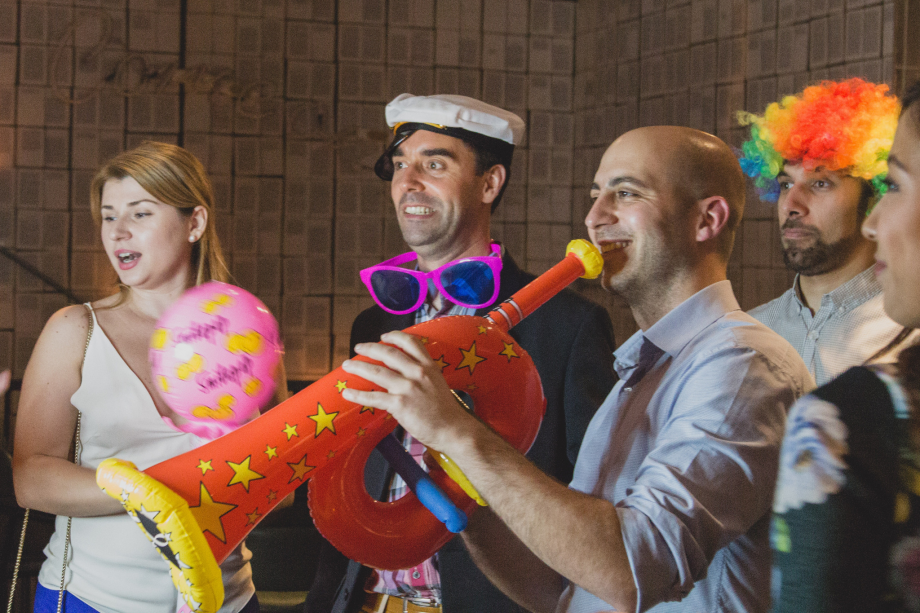 We host annual parties to bring our family of clients and Ducks together. No party is complete without our photo booth!
---
Who are we and what do we value?
Over the past 14 years, Cyber-Duck has built up a reputation and won awards for delivering exceptional work for clients, and as part of our R&D labs. The reason for this reputation is our fantastic and diverse team of 45 passionate experts.
We run the popular meetup The Digital Pond, speak at and attend conferences all around the world, and share our knowledge through the UX Companion app.
We are and have always been 100% independently owned. We have an EMI share option scheme which we offer to all team members.
The things we really value in our team are:
Excellence at the core - Consistently delivering to a high standard
Adaptive to change - Calm and positive in the face of adversity, and open to new challenges
Relentless - Dependable and willing to go the extra mile
Selfless - Value your impact on the bigger picture above all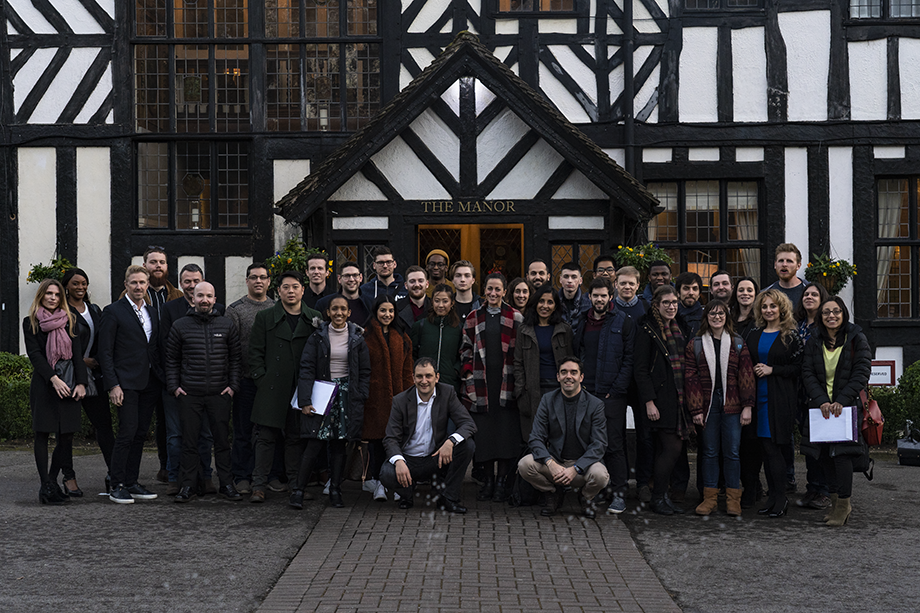 If you think you fit the role of a Creative Director, we would love you to join our friendly team.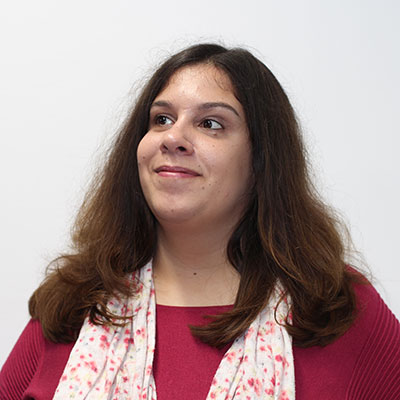 Join us
Sara, our HR Assistant would love to hear from you. Tell us why you'd be a great fit for this role with a copy of your CV and if you have one, a link to your portfolio.