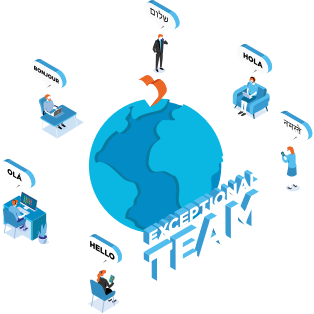 We are looking for a Digital Campaign Lead to join our friendly and talented Technology team on a permanent basis.
About us
Cyber-Duck is an award-winning digital agency that delivers user experience, digital optimisation and technology solutions for clients.
This role is based either in our HQ, Elstree (outside the pandemic) or remotely. We communicate through ClickUp, Slack and Zoom.
We are an equal opportunity company and value people from all backgrounds. We provide a relaxed, creative and supportive environment that empowers you to do be at your best.
Explore:
Mission
For over 15 years, Cyber-Duck has delivered impactful change for our clients' complex websites and digital strategies. We combine innovative strategic planning with content, UX, creativity and technology to deliver meaningful results all over the world, at scale.
Our ISO certified UX and Web Development methodology delivers deep levels of user insight and ensures stakeholder alignment. Through accessibility, data, technology and DevOps research we develop future-friendly strategies. Established in the UK, our global team gives us unlimited scale, breadth and depth.
Together, we transform digital. Now, we're looking for you – our new Digital Campaign Lead!
Our agency marketing function needs to generate at least £15m worth of enquiries every year. We're looking for a digital agency marketing superstar to join our team. You will be working with a small but talented multidisciplinary internal team responsible for driving forward our agency. We're looking to hire, a dynamic, experienced and well-rounded digitally focused campaign lead (or senior marketer) that is ace at initiating and delivering lead generation, client retention and brand awareness campaigns that will generate qualified leads and sales through various channels. In the past running and promoting events has been a key driver of business so the ideal candidate should have experience organising, promoting and running virtual and physical events. The relevant candidate would have at least 5 years-experience in a mixture of web design, content strategy, digital optimisation and channels like LinkedIn and Twitter as well as social media and CRM. You will also be well versed at understanding lead generation, client retention but also understand the impact of brand awareness marketing and R&D.
Location
This role is based at Elstree, Hertfordshire along with remote working during the pandemic.
Role
Functional responsibilities:
STRATEGY

– Ability to question and develop creative campaigns and leverage different types of media (e.g. video), audiences and segmentations, budgets and concepts through an integrated/cross-channel strategy based on qualitative and quantitative data
DELIVERY

- Execution and implementation of campaigns across the relevant channels such as CRM, paid, organic, directories and social against objectives and KPIs.
QUALITY CONTROL

– The right candidate will go into the depth and breadth of the tasks to ensure the messages and campaigns are setup correctly using experts and others where needed. You will have the ability to oversee the quality and create new processes and checklists (to ensure that the next campaign is always more efficient)
COMMUNICATOR

– We need someone who can work in an agile team and communicate frequently and effectively through different reporting methods (e.g. EOD/EOW updates). We will expect you to be able to co-work on tasks to ensure they are driven by a multi-disciplinary team.
KNOWLEDGE

– As a digital first business, we use various tools like a Wiki and PM tool to manage knowledge and oversee workflows and processes. You will need to ensure knowledge is shared through our wiki, shows-and-tells

and retrospective meetings.
Experience
As the subject matter is technical we are looking for a T-shaped B2B marketer ideally with digital agency or software marketing experience. As design and content is very important we are looking for someone who has the following skills:
Analytics

- Analytics experience with GA, GTM and other optimisation tools.
Data skills

- Data science experience and understanding of how to structure data and tags as well as write formulas. A nice to have would be building and filtering target lists.
Writing briefs

- Briefing experience to a point where they can go into detail in briefs and tasks to ensure work is delivered correct first time round.
Running events

– Proven experience running online and offline events and setting up the logistics for them including negotiating with speakers.
Writing

– Ability to write about complex technology write to a point where the candidate can create messages and copy for banners and landing pages on their own.
Creative content skills

- Experience with sketching, wireframes and annotating designs and storyboards so that the wider team can understand their vision.
Presentation skills - Presentation skills to highlight campaign visions and tactical plans within short spaces of time.
Proven Managerial skills

- Strong managerial and organisational skills around time management for themselves and within a team.
Benefits
Universal benefits from day 1:
A competitive salary depending on skills and experience
Family-friendly and flexible working hours and the ability to work remotely from time to time
30 days annual leave as standard (including bank holidays), along with 1 extra day for every year of service
Pension contributions
Private health insurance package
Life insurance
Budget for training and conferences to help you develop
Support to grow in areas you're interested in, whether it's becoming a public speaker, or creating your own side-projects
A laptop and (discretional) mobile phone
EMI share option scheme
A welcoming and supportive work environment surrounded by a diverse team of creative and talented people
Flexible benefits to choose from after probation:
Gym membership
Child care vouchers
Cycle to work scheme
Car leasing scheme
Medical insurance upgrades
Additional pension contributions
Additional holidays
Mental health and wellbeing support
Discounts on everything from shopping to cinema
Access to independent financial advice
Oh, and our coffee's pretty good too.
Application process
We're excited to hear from you! We'll aim to respond within 1 week of contact. For information about how we handle your personal data, please refer to our Privacy Policy.
The interview process starts with an informal phone call with our HR Manager, Tara, before a more formal interview process with your potential Line Manager.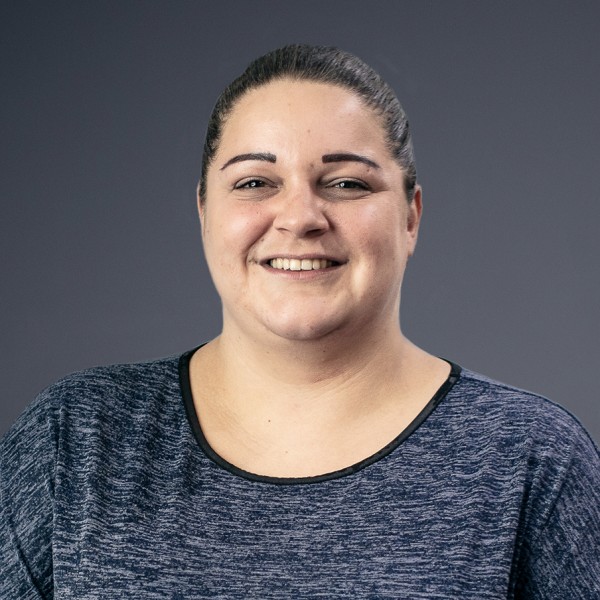 Tara Kellam - HR Manager
Apply today
Tara, our HR Manager would love to hear from you. Tell us why you'd be a great fit for this role with a copy of your CV and if you have one, a link to your portfolio.