Overview
Cyber-Duck is a leading, independent digital agency that is passionate about delivering mission-critical digital transformation for our clients by combining Service Design, UX and Technology. With 40% yearly growth in delivered revenue, we're hiring an Events & Community Marketing Manager to amplify brand awareness, exposure and support lead generation. Your mission in 2022 and 2023 will be grow our community through intimate events, expand our digital and physical networks and drive partner marketing forward.
Who are we?
Cyber-Duck is one of the fastest growing UX focused Digital Transformation agencies in the UK that also specialise in open source technologies like Drupal and Laravel helping clients make the web more accessible and sustainable to millions of people globally. We support clients like Sport England, European Central Bank, Bank of England, Compare the Market, Mondelez (Cadbury), TFL and Counter-Terrorism Policing achieve their digital ambitions. Cyber-Duck prides itself on being an inclusive and rewarding place to work! We're a very diverse bunch and pride ourselves on being an equal opportunities employer. We're proud to be Best Companies accredited and to have been voted as one of the UK's 100 best SMEs to work for in 2021.
We're growing at an exciting pace and our ambitions for the future are truly exciting. We are looking for someone who is passionate and keen to stand out and make a mark with their career to help us, help our clients deliver digital excellence.
Culture
We have a hybrid way of working where people can work remotely or in one of our offices. We have quarterly, monthly and weekly face to face gatherings depending on where you live. You will also join a weekly all-company meeting, our regular Wednesday slot at the Duck & Crisp (our own virtual pub) and regular game nights.
Key Duties
You will take the lead on sourcing new external event and award opportunities for Cyber-Duck - working with the broader Marketing and New Business teams to evaluate each opportunity. You will benefit from working collaboratively within our wider marketing team, ensuring you initiatives are supporting and aligning content, campaigns and partnerships together!
Events - Maintaining a calendar of events for Cyber-Duck to attend or host and managing our presence at selected events from conception, right through to delivery and ROI reporting against pre-determined KPIs. Liaising closely with senior stakeholders, subject matter experts and the content team to maximise effectiveness. Plus, supporting with research for event content and potentially creating content for some events.
Awards - Maintaining a calendar of awards that Cyber-Duck can enter and working with our Content team and Client Services team to project manage award entries and subsequent award dinners.
Partner marketing - Maximising the value of Cyber-Duck's partnerships by forming relationships with their marketing teams to actively source partner marketing opportunities for Cyber-Duck. Liaise regularly with our marketing partners (e.g. The Drum, BIMA) and our technical partners (e.g. Laravel, Acquia) to identify marketing opportunities for Cyber-Duck. You will also identify new partners and associations.
Social media - Elevating Cyber-Duck's presence and engagement levels on select B2B social media channels. You will be posting on social channels about our successes, thought leadership and generally bringing Cyber-Duck into the wider online discussions about trends and issues in digital
Databases - Managing Cyber-Duck's presence on databases, liaising with our Content and Client Services teams to include content, case studies and client reviews that will boost our rankings.
Experience and skills
We're looking for a highly proactive marketing professional to join us as we continue to grow. The ideal candidate will:
Have excellent written and verbal communication skills
Be super organised, and able to juggle multiple tasks - someone who thrives in a fast paced environment
Have at least 2-3 years experience in event management and social media marketing (experience in partner marketing or project management would also be a plus)
Be interested in the worlds of technology and digital
Have a passion for generating marketing results that open up growth opportunities for the business
Be a team-player, who enjoys collaborating with other marketers, stakeholders and subject matter experts throughout the business
Preferably, have some Powerpoint/Keynote experience and some basic experience in CRM and/or marketing automation software.
Management
You will report to the Marketing Director.
Location
We're a hybrid business, what does that mean? Well, it means that we recognise flexibility is key for most people to be fulfilled, enjoy their work and deliver great results. There will be an expectation that you come to the office to build relationships and work with your colleagues but we do not prescribe at a company level when and how frequently you must come in. At the moment the Growth team (which you will be a part of) is a collaborative unit and currently benefit from seeing and collaborating with each other in person at least once or twice a week in our Elstree or London offices.
Why work for Cyber-Duck?
The most important thing you'll get is an opportunity to hone your skills, shape your career and contribute to a rapidly growing agency with big plans for ourselves and our clients. Ultimately, to do something you can look back and be proud about. We've had interns become board members, and Cyber-Duck Alumni go on to create their own successful businesses like project management tool Monday (valued at over $7 billion). In terms of benefits, here are some of the things you can look forward to:
All the tools you need for the job including a MacBook Pro and an allowance to get you set up if you'll ever need to work from home
Flexible working hours
28 days annual leave (incl. bank holidays), increasing by 1 day a year for each full year of service
We close the business over the Festive period in December and we encourage everyone to take a proper break so you'll get this time off in addition to your annual leave Standard pension contribution
Private health insurance
Life insurance
Access to budgets for training and conferences for personal growth
Flexible benefits pot which you can use to spend on things like a gym membership or enhanced assurance plans
Cycle to work scheme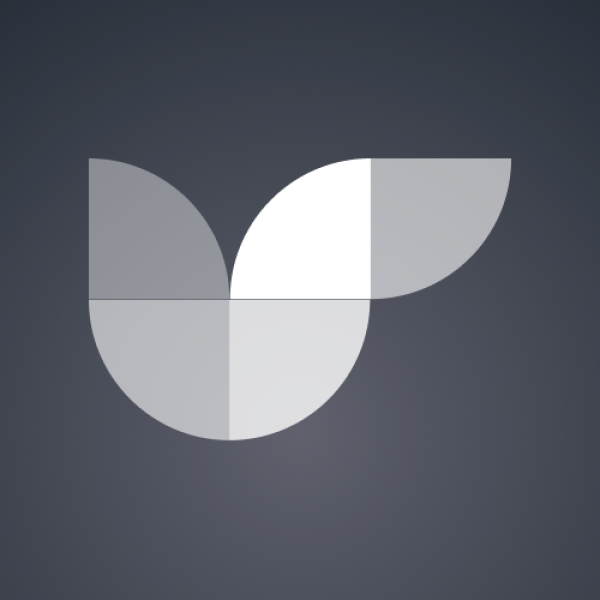 Felicity Brown - Head of People & Training
Apply today!
Felicity, our Head of People & Training would love to hear from you. Tell us why you'd be a great fit for this role with a copy of your CV.