What is the role?
We are looking for a Head of People & Training to join one of the Europe's leading Digital Transformation agencies for its next chapter of growth.
Established over 17 years ago, Cyber-Duck specialises in cutting edge user experience (UX), strategic digital consulting and the development of accessible web systems used by governments and blue chips globally.



The focus of your role will be expanding our talent pool and implementing a new progression and training plan as well as cementing our culture.
Your mission will include improving performance management to create better awareness of goals, training plans, competency management and awareness of quality objectives and KPIs. You will be working with the Head of Operations and supporting the CFO, CEO and directors.
A key part of the role is around recruitment and developing our academies and forging relationships with external entities to ensure we receive the best talent.
We are a very diverse team. We value people from all backgrounds and provide a relaxed, creative and supportive environment to enable you to do your best work. Another part of the role will be around developing the HR strategy and ensuring we become more systemised.
Where is it based?
The role is hybrid. You will be based at our Elstree, Hertfordshire office. You will however be spending time in our Holborn, London office too. On certain days you will be able to work from home. We also have a team in Europe and you might be required to visit the team.
What you'll do
Immediate priorities:
HR Strategy – Help to review the HR strategy, improve it and implement it.
Recruitment – We doubled in size over the last two years. On average we recruit 10-20 people per year so a key part of your role will be around recruitment using creative channels. As our people are 'everything' we are looking to recruit top notch talent.
Cloud software – Maintaining the BobHR platform to include overarching thematic goals, department goals and individual's KPIs for each staff. Running appraisals and 360 peer reviews. Maintaining workflows (interlinked with IT
and Ops) around the induction, probation process, mentorship and various checkpoints.
ATS –Maintaining the TeamTailor platform, improving the workflows and building up a database of candidates. A key part of this will include improving the recruitment process, score cards and how this is all setup.
Performance management programme (PMP) – Supporting the directors with the Progression App to ensure the business benefits from best-in-class competencies and training programmes as well as CPD. You will also help to identify training improvements and support directors with monitoring training.
Policies – Working with our Head of Operations around our policies to ensure they are up to date.
Reporting – There is an opportunity to massively improve and automate HR reporting so we utilize data reports to self-improve, identify trends, issues and opportunities.
Long-term priorities:
Improve retention - Through research, analysis and working with our people/performance coach you will help us to improve retention.
Strategic recruitment – Help to identify strategic roles as we grow. Improve the recruitment process through ATS tools. Innovative and creative recruitment campaigns and making our website more appealing.
Standards – We will be doing a key piece of work around re-engineering our processes through The Cyber-Duck Way (TCW) and E2E Lifecycle. You will help us to identify and fine-tine the competencies needed for different roles through gap analysis.
Hybrid work – We have multiple key staff working internationally. You will help us to devise tactics and workflows around developing a 'hybrid' culture balancing WFH with F2F interaction.
Team building – We organize quarterly staff gathering where we fly people from all over to meet in Elstree or London. You will assist and drive team building at Cyber- Duck given our international nature and the location of the team.
What are we looking for?
We're looking for applicants with skills and experience in the following areas.
REQUIRED SKILLS AND EXPERIENCE
Experience working with creative and technical teams
Proven experience working in an entrepreneurial and an organically growing business
Qualifications around CIPD, HR or an MBA
Solid understanding of the digital economy, with hands-on experience recruiting and retaining staff
Strong organisational skills with exceptional attention to detail and time management skills
Proven experience undertaking admin work and the ability to write policies and deal with legalities such as changes to the law
Excellent interpersonal skills to maintain good relationships with both the team and leadership team, and the ability to solve problems or resolve conflicts calmly and professionally should they arise
Superb written communication skills
What are the benefits?
All the tools you need for the job including a MacBook Pro and an allowance to get you set up if you'll ever need to work from home
Flexible working hours
28 days annual leave (incl. bank holidays), increasing by 1 day a year for each full year of service
We close the business over the Festive period in December and we encourage everyone to take a proper break so you'll get this time off in addition to your annual leave
Standard pension contribution
Healthcare Cash Plan
Life insurance
Access to budgets for training and conferences for personal growth
A flexible benefits pot which you can use to spend on things like a gym membership or enhanced assurance plans
Cycle to work scheme
Who do we value?
The things we really value in our team are:
Excellence at the core - Consistently delivering to a high standard
Adaptive to change - Calm and positive in the face of adversity, and open to new challenges
Relentless - Dependable and willing to go the extra mile
Selfless - Value your impact on the bigger picture above all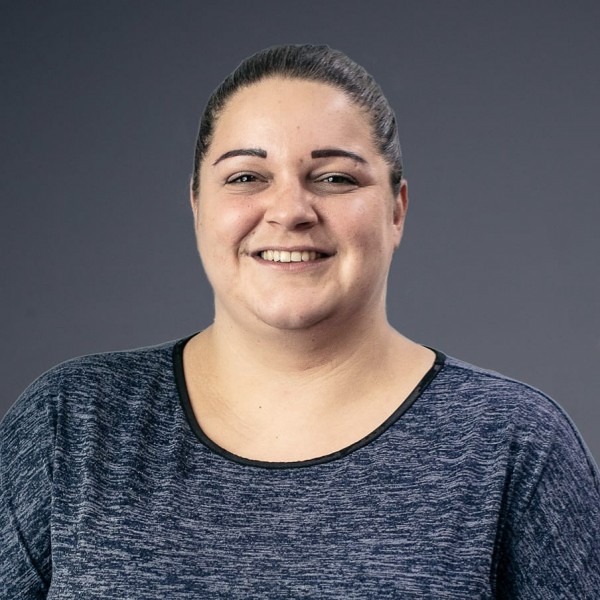 Tara Kellam - HR Manager
Apply today!
Tara, our HR Manager would love to hear from you. Tell us why you'd be a great fit for this role with a copy of your CV.