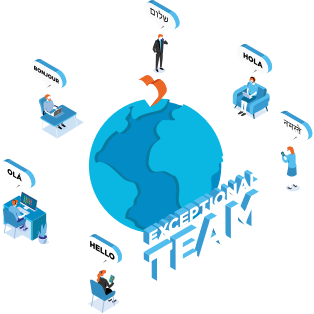 Are you an Internal Digital Recruiter who is aspiring to make a huge impact in a business that is growing from 50 staff to 100 working at the cusp of digital innovation? We have an exciting mission for an Internal Digital Recruiter professional to join our team.
About Cyber-Duck
For over 15 years, Cyber-Duck has delivered impactful change for our clients' complex websites and digital strategies. We combine innovative strategic planning with content, UX, creativity and technology to deliver meaningful results all over the world, at scale. Cyber Duck is a specialist digital transformation agency that works with global brands including the Bank of England, Mitsubishi Electric and Cancer Research. We are Best Companies accredited, and voted as the UK's 100 best small companies to work for in 2021.
Your mission
Together, we transform digital. Now, we're looking for you – our new Internal Digital Recruiter. You will be working with a top-notch Operations team including an HR Manager, Operations Manager, Finance and Operations Director and CEO and take a 'creative' approach to recruitment by working with our marketing team to create more narrative based advertising. As part of your role, you will also work closely with our technology and design teams as well as our project management office (PMO) and growth teams including marketing and client services. We are looking for someone with experience who can hit the ground running and build and source campaigns to find and engage high calibre candidates.
Your manager
You will report to the HR Manager.
Where is it based?
This role is primarily based in Greater London (Elstree, Hertfordshire), UK and you may work from the office as and when required. We adopt a Remote First working policy. However, we will want to meet up in person on a monthly and/or quarterly basis.
What you'll be doing:
Building candidate attraction strategies with our marketing teams. The strategies will include community marketing using IM applications, social channels and video marketing as well as content production and promotion
Building and Sourcing campaigns to find and engage both active and passive candidates
Directly sourcing candidates using a range of media, networking, headhunting and through referrals
Receiving and reviewing applications, management of first line screening and interviews
Manage job posting via job boards, website and review sites
Partner with the resource manager, hiring managers and internal stakeholders to evaluate, define and report on the hiring pipeline for all open positions - including permanent and contractor roles
Take ownership of key components of the applicant pipeline including screening CVs, communicating with candidates and early-stage interviews (phone, virtual and in-person)
Building and developing a graduate recruitment scheme
Using the internal ATS, monitor responses/applications received and make sure that candidates' applications are processed efficiently.
Qualities we look for in candidates
We're looking for applicants with:
Required Skills and experience:
2 years minimum experience in a similar role
First-class written to 'tell a story' and create differentiation
Creative recruitment tactics and proven track-record in hiring tech talent
Attention to detail
Ability to work as a team with a variety of different professions
Strong networking skills
Experience in the Technology Sector
Desired Skills and Experience:
Previous creative or Digital Agency experience would be preferable
What are the benefits?
A competitive salary depending on skills and experience
Family-friendly and flexible working hours and the ability to work remotely from time to time
28 days annual leave as standard (including bank holidays), along with 1 extra day for every year of service.
Discretionary Christmas break in addition to annual leave
Pension contributions
Private health insurance package
Life insurance
Budget for training and conferences to help you develop
Support to grow in areas you're interested in, whether it's becoming a public speaker, or creating your own side-projects
A laptop and (discretional) mobile phone
EMI share option scheme
A welcoming and supportive work environment surrounded by a diverse team of creative and talented people
As well as these universal benefits, we have a generous pot of flexible benefits that you can pick and choose from:
Gym membership
Cycle to work scheme
Car leasing scheme
Medical insurance upgrades
Additional pension contributions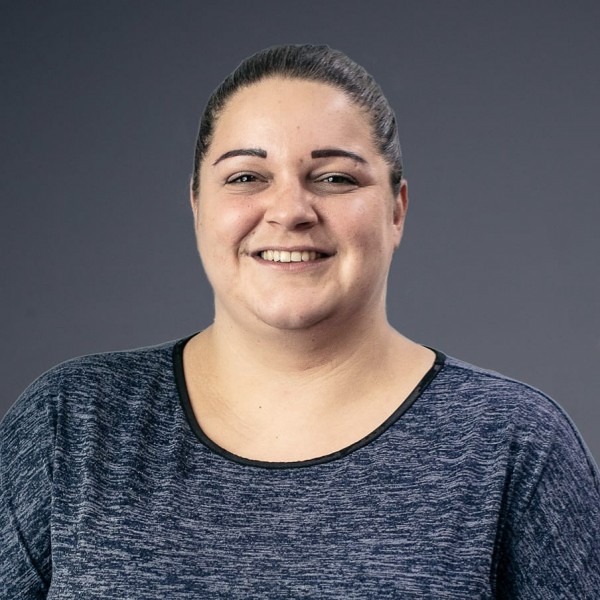 Tara Kellam - HR Manager
Apply today!
Tara, our HR Manager would love to hear from you. Tell us why you'd be a great fit for this role with a copy of your CV and if you have one, a link to your portfolio.
What are the next steps?
We aim to respond to you within 1 week of contact.
The interview process starts with an informal phone call with our HR manager, Tara, before a more formal interview with your potential line manager.
For information about how we handle your personal data, please see our Privacy Policy.
We look forward to hearing from you.