The role
Are you an IT professional who is aspiring to take their career to the next level?
We're hiring a Junior IT Manager who is people and service focused to help onboard new staff, write technology and process policies around ISO 27001, manage software as a service and our IT infrastructure like Macs, iOS devices, cloud VOIP and our network.
We are looking to hire an ambitious junior and operational IT Manager to provide technical support to our team in Elstree Hertfordshire and a smaller office in Farringdon. The right candidate must be at a managerial level, highly technical, accountable, extremely organized and work within a team. You must also be someone who is results driven and not concerned about working out of hours on occasion due to your responsibilities.
With a top-notch team of UX Designers, Software Developers and Product Managers as well as prestigious clients, your main goal is to provide a service to our production team that smoothly interlinks with our HR and Operational.
Our friendly and relaxed work environment brings all sort of Ducks together from different cultures with one thing in common: our passion to deliver the best digital experiences to our clients.
Where is it based?
This role is based in Elstree, Hertfordshire.
What will you do?
You'll will work on:
Team support - Surrounding workstations, devices, software and guidance for software as a service through to security and data organization. Lead response on our ticketing system and respond to managers daily on relevant channels to high-level themes and issues. Ability to support remote team members in a variety of locations.
On-boarding / Off-boarding - Ensure that new, existing and staff leavers go through the right IT procedures and review staff, business and client productivity.
ISO27001 - Upkeep these standards in the business through policy updates, recurring tasks, quarterly audits, continual improvement, maintenance, management reviews and audit support (feeding into ISO9001). Being able to manage risks, backups, change-control, documentation and oversee GDPR standards in the business.
Infrastructure - Upkeep, patching and accountability for our physical and digital network, telecoms/VOIP and systems, data maintenance, DR, telecoms and security. This includes operational IT software that is required to run the business. You will need to help review our IT budgets and plan our spend. Periodic review of our digital and physical infrastructure to ensure we get the best value, source the best supplier and ensure ROI.
Client support - Oversee any urgent client emails. Assist the Tech and DevOps teams with client support pertaining to domain names and SSLs, emails, server installs, threat, patch updates and proactive issue monitoring (for our infrastructure, e.g. routers and servers).
Other duties - include helping with office management related to cabling, desks and also ensuring remote workers are comfortable and connected.
What are we looking for?
We're looking for applicants with skills and experience in the following areas:
REQUIRED SKILLS AND EXPERIENCE
Be able to support Mac, iOS, Microsoft Windows and Linux machines
Windows Active Directory management
QNAP NAS experience
Ubiquity routing devices and access point experience
Backup and DR experience with remote backup such as AWS
Administration experience around Office 365, Maas360 and JAMF
Systems admin of Linux Ubuntu 12.04.5 LTS literate to a good level
Understanding how to install PHP/MySQL and troubleshoot errors
Know how to use Trello, Slack, Notion.io, and other tools
Willingness to learn new tools
DESIRABLE SKILLS AND EXPERIENCE
Experience in an agency environment is preferable
What are the benefits?
A competitive salary depending on skills and experience
Family-friendly and flexible working hours and the ability to work remotely from time to time
30 days annual leave as standard (including bank holidays), along with 1 extra day for every year of service
Pension contributions
Private health insurance package
Life insurance
Budget for training and conferences to help you develop
Support to grow in areas you're interested in, whether it's becoming a public speaker, or creating your own side-projects
A laptop and mobile phone
EMI share option scheme
A welcoming and supportive work environment surrounded by a diverse team of creative and talented people
As well as these universal benefits, we have a generous pot of flexible benefits that you can pick and choose from:
Gym membership
Child care vouchers
Cycle to work scheme
Car leasing scheme
Medical insurance upgrades
Additional pension contributions
Additional holidays
Mental health and wellbeing support
Discounts on everything from shopping to cinema
Access to independent financial advice
Oh, and our coffee's pretty good too.
Sound good? How to apply...
Simply send us a short email to apply@cyber-duck.co.uk, telling us why you'd be a great fit for this role, and a link to your CV and if you have one, your portfolio.
What are the next steps?
We'll aim to respond to you within 1 week of contact.
The interview process starts with an informal phone call, before a more formal interview process.
We look forward to hearing from you.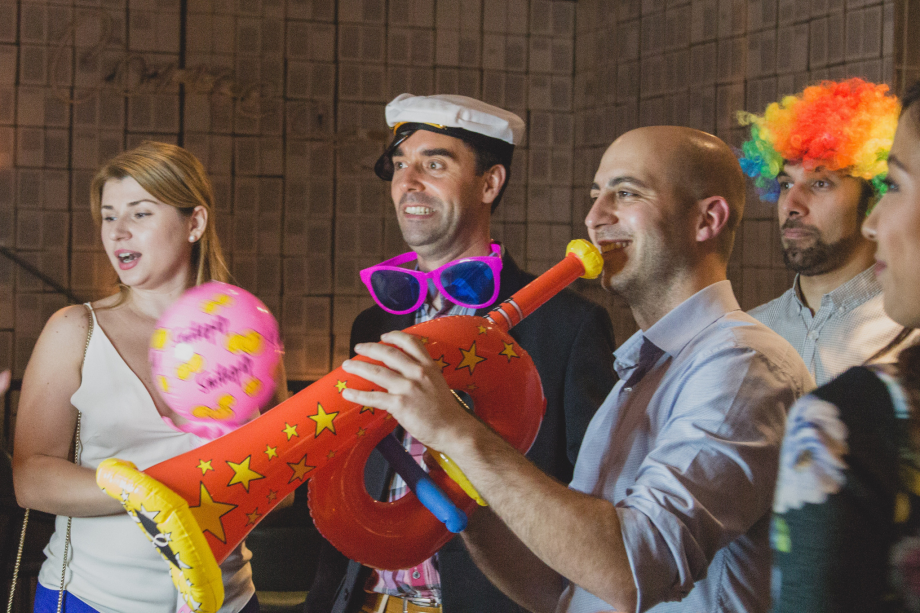 We host annual parties to bring our family of clients and Ducks together. No party is complete without our photo booth!
Who are we and what do we value?
Over the past 14 years, Cyber-Duck has built up a reputation and won awards for delivering exceptional work for clients, and as part of our R&D labs. The reason for this reputation is our fantastic and diverse team of 45 passionate experts.
We run the popular meetup The Digital Pond, speak at and attend conferences all around the world, and share our knowledge through the UX Companion app.
We are and have always been 100% independently owned. We have an EMI share option scheme which we offer to all team members.
The things we really value in our team are:
Excellence at the core - Consistently delivering to a high standard
Adaptive to change - Calm and positive in the face of adversity, and open to new challenges
Relentless - Dependable and willing to go the extra mile
Selfless - Value your impact on the bigger picture above all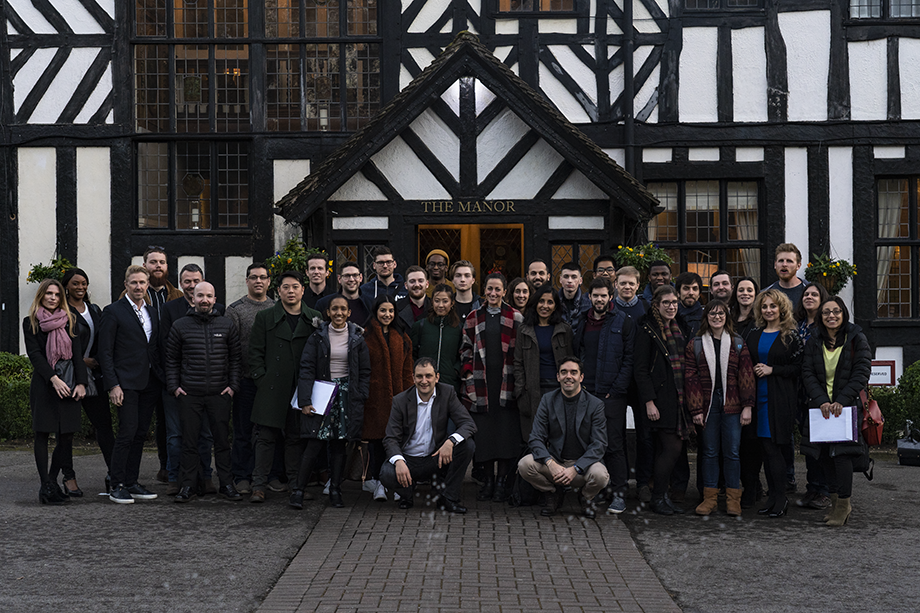 If you think you fit the role of a Junior IT Manager, we would love you to join our friendly team.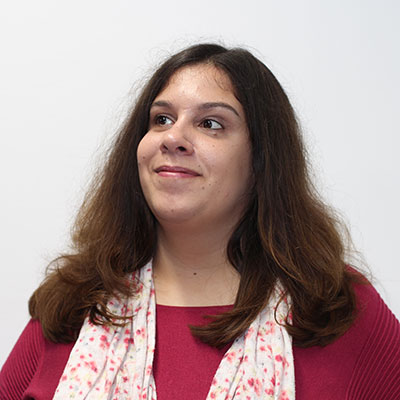 Join us
Sara, our HR Assistant would love to hear from you. Tell us why you'd be a great fit for this role with a copy of your CV and if you have one, a link to your portfolio.