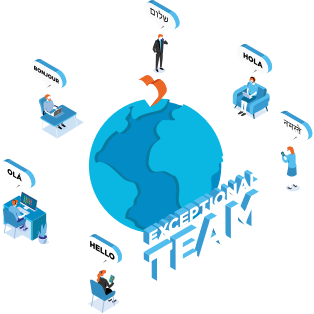 Are you a Marketing Coordinator who is aspiring to make a huge impact in a business that is growing from 50 staff to 100 working at the cusp of digital innovation? You'll be taking on a key role within our marketing department, and we're super excited about it.
About Cyber-Duck
For over 15 years, Cyber-Duck has delivered impactful change for our clients' complex websites and digital strategies. We combine innovative strategic planning with content, UX, creativity and technology to deliver meaningful results all over the world, at scale. Cyber-Duck is a specialist digital transformation agency that works with global brands including the Bank of England, Mitsubishi Electric and Cancer Research.
Your mission
Together, we transform digital. Now, we're looking for you – our new Marketing Coordinator. With a top-notch team consisting of Project Management, UX Designers, Software Developers and Marketers. We are looking for someone who has experience with and understands the importance of driving brand awareness, marketing qualified leads (MQLs) and sales qualified leads (SQLs) for a B2B business. You will be responsible for driving our internal marketing efforts forward and help to generate more leads and sales for the business.
What a typical day looks like
No day is quiet at Cyber-Duck!
Your manager
You will report to the Digital Optimisation Lead
Where is it based?
Remote during the pandemic and then required 1-2 days in our Elstree office per week and rest working from home
What you'll do
A typical working week would involve you working on the following:
Firmographics - Track relevant leads and build deep insights about the need states of our target audience, ensuring that all insights are factored back into future marketing activity.
Partner marketing- Build relationships with partners and optimise our content based on our website and theirs accordingly. Work with our Social Lead to ensure social connectivity.
SEO - Assist our Digital Optimisation Lead to ensure content on the website is well optimised and that the technical structure of the website is compliant with best practice guidance from search engines such as Google.
Directories - Ensure all directory listings are up to date and identify new directory opportunities via competitor research. You will also drive client reviews on relevant directories.
Awards- Manage our award entries and identify new awards, league tables and award opportunities for clients and Cyber-Duck.
Editorial - Work with our Content Strategist to identify new websites, blogs and publications to publish our content and build working relationships with content editors from our target list.
Newsletters - Support the team in managing our e-shot and newsletter efforts internally.
CRM - Ensure all data within our CRM, PipeDrive, is accurate and regularly review and update data on our contacts to ensure data is accurate for future marketing campaigns.
Website & Case studies- Support our team in creating and editing pages on our website, whilst ensuring SEO, analytics and firmographic data is integrated into all website decisions.
What are we looking for?
We're looking for applicants with skills and experience in the following areas.
REQUIRED SKILLS AND EXPERIENCE
Good written and verbal skills
A clear and confident communicator who will be able to provide weekly updates to the senior management team on the performance of marketing activity
Attention to detail
Data first approach to all marketing initiatives
A self-starter - someone who takes responsibility and is able to drive marketing initiatives forward for the business
Digital Agency experience a plus
What are the benefits?
A competitive salary depending on skills and experience
Family-friendly and flexible working hours and the ability to work remotely from time to time
28 days annual leave as standard (including bank holidays), along with 1 extra day for every year of service
Discretionary Christmas break in addition to annual leave
Pension contributions
Private health insurance package
Life insurance
Budget for training and conferences to help you develop
Support to grow in areas you're interested in, whether it's becoming a public speaker, or creating your own side-projects
A laptop and (discretional) mobile phone
EMI share option scheme
A welcoming and supportive work environment surrounded by a diverse team of creative and talented people
As well as these universal benefits, we have a generous pot of flexible benefits that you can pick and choose from:
Gym membership
Cycle to work scheme
Car leasing scheme
Medical insurance upgrades
Additional pension contributions
Additional holidays
Mental health and wellbeing support
Discounts on everything from shopping to cinema
Access to independent financial advice
Oh, and our coffee's pretty good too.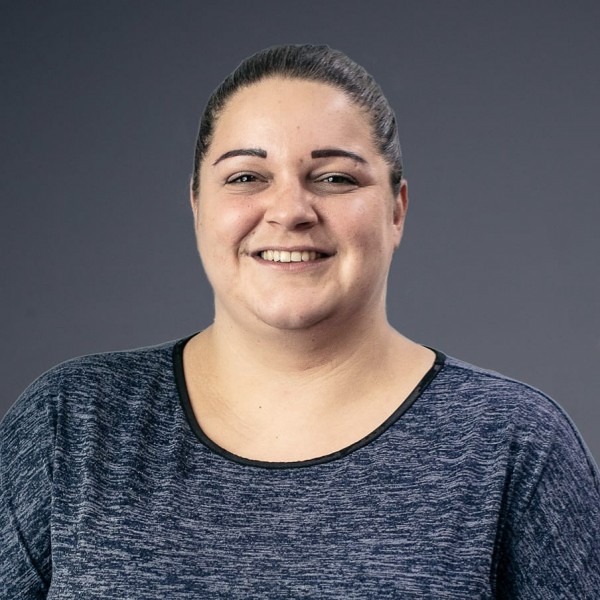 Tara Kellam - HR Manager
Apply today!
Tara, our HR manager, would love to hear from you. Tell us why you'd be a great fit for this role with a copy of your CV and if you have one, a link to your portfolio.
What are the next steps?
We aim to respond to you within 1 week of contact.
The interview process starts with an informal phone call with our HR manager, Tara, before a more formal interview with your potential line manager.
For information about how we handle your personal data, please see our Privacy Policy.
We look forward to hearing from you.