About the Role
Cyber-Duck is hiring a Performance Marketing Executive to help support and expand the Digital Optimisation department at Cyber-Duck, working closely with all departments from Technology to Marketing and New Business.
You will be responsible for supporting the team in building new, innovative, cutting-edge marketing strategies for our wide range of clients, as well as identifying new business opportunities for the agency. You'll also be responsible for identifying improvements and opportunities for clients and demonstrating how they can improve their overall marketing performance and achieve their objectives.
As a Performance Marketing Executive, you will be an exceptional communicator and experienced in building strong relationships with clients of all seniority levels.
Core responsibilities will include:
Regular and effective communication with clients, helping to explain ideas and opportunities to improve their marketing
Collaborating with the Digital Optimisation team and other departments, ensuring we provide the best service and recommendations to clients.
Implementation of marketing and optimisation improvements for clients, which includes (but is not limited to) SEO, content, paid media, analytics, paid social, social media & CRM.
Reporting progress, successes, and challenges with clients and teams internally
Continually learning from campaigns and recommendations and feeding this back into future campaigns for all clients.
Key Duties
As the subject matter is technical, we are looking for a T-shaped marketer ideally with digital agency or software marketing experience. As design and content are very important, we are looking for someone who has the following skills:
SEO – Should be able to demonstrate a solid understanding of SEO best practice, including technical optimisation, content optimisation, offsite optimisation and the important role content marketing plays when developing an organic SEO strategy. You will be responsible for developing and implementing SEO strategies to improve website traffic for clients to support their business goals and achieve agreed KPI's.
Analytics - You should be data-led with every decision made, and should be able to demonstrate experience with Google Analytics, Google Tag Manager, Google Data Studio and other optimisation tools
Data skills - Data analysis experience is important for this role as it requires regularly reviewing website and marketing performance. Should be comfortable using Excel and be able to draw insights into client data using this software.
Writing briefs - Ability to create detailed and easy to understand briefs, allowing the team around you to quickly understand and complete tasks at the first time of asking
Paid media – Should be able to demonstrate experience with managing paid search and paid social marketing campaigns, ensuring all campaigns are continually optimised and findings fed back into the wider marketing strategy.
Creative content skills - Experience with sketching, wireframes and annotating designs and storyboards so that the wider team can understand their vision.
Content strategy - Ability to create and execute content marketing strategies, ensuring content is well optimised for SEO and helps clients to achieve their KPI targets.
Presentation skills - Presentation skills to highlight campaign visions and tactical plans within short spaces of time.
Team Collaboration - Communicating regularly with the web developers and/or UX designers to ensure any design or tech recommendations are in line with SEO, content, accessibility, and performance best practice.
Proven Managerial skills - Strong managerial and organisational skills around time management for themselves and within a team
Experience and skills
A minimum of 2 year's experience in SEO, digital marketing or performance marketing role, within Digital or Tech sectors. Agency experience is a bonus.
Have good working knowledge of using Google Analytics, Search Console, Google Data Studio and other 3rd party SEO tools like ahrefs, Semrush, Screaming Frog or other 3rd party tools to identify issues and improvement opportunities
Proven track record of marketing performance, sales or qualified lead generation.
Experience overseeing channel optimisation, such as SEO, Content, Analytics, Paid Search, and Social.
Excellent and charismatic communicator with the ability galvanise teams behind a vision and confidently manage client expectations.
A commercially minded, results-driven marketer who thrives in a fast-paced, dynamic environment.
Management
You will work alongside and report into our Performance Marketing Director, who will provide support and guidance.
Location
This is a hybrid role, that requires 1-2 days per week in our Elstree, Hertfordshire office. We also offer flexible working arrangements to support a positive work/life balance.
Who are we?

First and foremost, we're a fun and rewarding place to work! We're a very diverse bunch and an equal opportunities employer. We know that without the amazing group of individuals that we have working with us, we couldn't do any of the award-winning work we are so well known for. Our people are what make us great.
We're proud to be Best Companies accredited and to have been voted as one of the UK's 100 best small companies to work for in 2021. We're a global agency specialising in business transformation focused on UX, technology and innovation, and we work with our clients to deliver impactful and sustainable change.
Why work for Cyber-Duck:
All the tools you need for the job including a MacBook Pro, iPhone, and an allowance to get you set up if you'll ever need to work from home
Flexible working hours
28 days annual leave (incl. bank holidays), increasing by 1 day a year for each full year of service
We close the business over the Festive period in December and we encourage everyone to take a proper break, so you'll get this time off in addition to your annual leave
Standard pension contribution
Healthcare Cash Plan
Life insurance
Access to budgets for training and conferences for personal growth
A flexible benefits pot which you can use to spend on things like a gym membership or enhanced assurance plans
Cycle to work scheme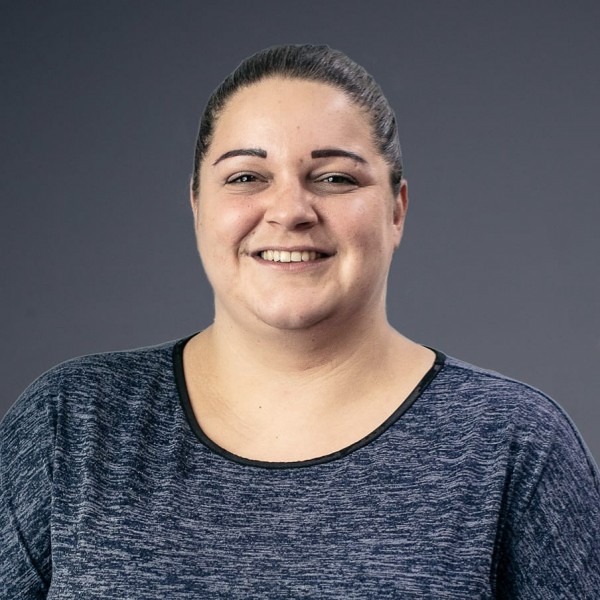 Tara Kellam - HR Manager
Apply today!
Tara, our HR Manager would love to hear from you. Tell us why you'd be a great fit for this role with a copy of your CV.
What are the next steps?
We'll aim to respond to you within 1 week of contact.
The interview process starts with an informal phone call, before a more formal interview process.
We look forward to hearing from you.