About the role
Cyber-Duck are hiring a Senior Product Manager on a contract basis (outside of IR35) for 6 months (with option to extend) to work alongside a multidisciplinary team including user researchers, UX, UI designers, Backend and Frontend developers, QA and DevOps engineers as well as Account Manager and Project Manager.
Our client is one of the UK's largest energy manufacturing providers. You will be a pivotal member of a team whose mission will be to identify key products, map out system requirements, identify key projects and websites that require modernisation to benefit end users and business stakeholders. A key part of the work will be identifying data optimisation opportunities which will be balanced with security and privacy requirements. You will identify growth opportunities based on the market requirements, marketing plans and channel efficiencies.
As a Senior Product Manager, you will develop strategic business cases and plans and implement product strategies by working with multiple digital agencies whilst ensuring consistency with the wider programme and vision. You will retrieve and analyse feedback from customers, stakeholders and other teams to shape requirements, features and end products. You will collaborate with our Project Manager, Account Manager, Senior Management and Partners to plan feature releases, create product plans and roadmaps.
You'll be experienced with Lean and Agile delivery methods, working with and leading multidisciplinary teams across agencies. You will facilitate workshops and activities that drive collaboration and alignment.
Management
You will report to our Delivery Director, Benjamin Maugain, who will provide support and guidance.
Location
Our offices are in Hertfordshire and London, but as a hybrid workplace, we're flexible about location for this role, so you can be primarily remote, but you may be required to travel for key face-to-face meetings or workshops from time-to-time, including at our clients' offices in London and South of England.
Key duties
Analyse and audit existing digital products to identify opportunities to improve them
Create and deliver product plans and revise to meet changing needs and requirements
Generating customer hypotheses, evaluating product opportunities, delivering solutions and measuring customer impact within your Team.
Anticipate challenges and risks and plan for how to mitigate against them before they become issues.
Directly work with different stakeholders, balancing feasibility against long-term value, and able to identify and push back on scope creep where necessary.
Organise and facilitate meetings with clients and the team, recording requirements and feedback, attend agile ceremonies, define priorities and communicating clearly and effectively
Understands revenue models and P/L; meets financial objectives by closely monitoring budget and forecasting requirements
Conduct and organise knowledge share sessions between agencies and client
Ensuring quality control is maintained across each agency team
Support Account Manager and Account Owner in developing long term relationships with the client and growing the account
Be an advocate for user research, and ensure services meet the needs of users, even if it means challenging the brief or assumptions made
Foster strong relationships with our team, and stakeholders across our clients/partners, especially with senior stakeholders to gain buy-in
Experience and skills
Insight: Experience with articulating product roadmaps in coherent, understandable formats, which can be backed up with research. Experience of using qualitative and quantitative methods to drive product development.
Vision - Analyse and articulate an organisations mission and desired project outcomes, to inform the vision and strategic direction of their products or services
Planning: Able to self manage feature priorities and plan the most effective way to deliver product roadmap successfully in collaboration with other team members. Experience in defining and driving product discovery, building strategies, goals and roadmaps biased towards action and impact
Methodology: Expert knowledge of agile delivery methodologies and experience working as a Product Owner.
Lean - Lean is about clarity and simplicity at a glance in the context of commercial product development and/or large public sector programmes. The lean thinker is able to understand the business context, the competitors, the opportunities, risks and define/execute working plans to achieve these goals in a lean way.
Challenging and Aligning: Highly proficient at working with stakeholders to create a culture of alignment, even if it means challenging existing thinking
Human-Centricity: Good knowledge of user-centred design practices
Craft: Strong experience in developing products effectively using well-crafted service blueprints and service maps across complex projects that have required good communication and facilitation skills
Orchestration: Experience working with senior client stakeholders and building excellent relationships
Collaboration: Experience facilitating workshops and collaborative design exercises, ideally using Miro
Presentation: Experienced at confidently and charismatically presenting ideas or solutions that teams or stakeholders buy into
Who are we?
First and foremost, we're a fun and rewarding place to work! We're a very diverse bunch and as equal opportunities employer and we know that without the amazing group of individuals that we have working with us, we couldn't do any of the award-winning work we are so well known for. Our people are what make us great. We're proud to be Best Companies accredited and to have been voted as one of the UK's 100 best small companies to work for in 2021. We're a global agency specialising in business transformation focused on UX, technology and innovation, and we work with our clients to deliver impactful and sustainable change. Our new business team was also recognised by The Drum as Business Development Team of the Year 2021.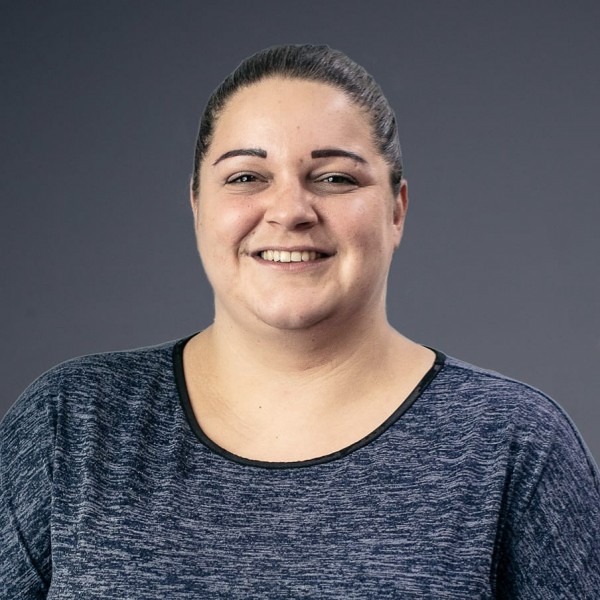 Tara Kellam - HR Manager
Apply today!
Tara, our HR Manager would love to hear from you. Tell us why you'd be a great fit for this role with a copy of your CV.
What are the next steps?
We'll aim to respond to you within 1 week of contact.
The interview process starts with an informal phone call, before a more formal interview process.
We look forward to hearing from you.