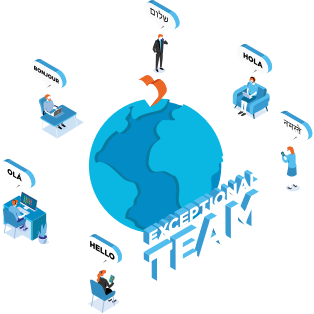 Cyber-Duck are hiring a Senior Service Designer on a contract basis (outside of IR35) for 3-6 months to work alongside a multidisciplinary team including user researchers, UX, content, and UI designers, as well as delivery managers.
About the role
Cyber-Duck are hiring a Senior Service Designer on a contract basis (outside of IR35) for 3-6 months to work alongside a multidisciplinary team including user researchers, UX, content, and UI designers, as well as delivery managers. You will be tackling interesting challenges for a large multinational organisation and delivering meaningful solutions for services (both new and existing, across online and offline touchpoints) that improve the lives of users who interact with them.
As a senior service designer, you will be experienced at building strong relationships with stakeholders/partners of all seniority levels involved in delivering a service. You'll also be a champion for user needs that are informed by user research, and able to confidently and charismatically communicate ideas and solutions right across the lifecycle of a service, using tools such as service maps and blueprints as appropriate.
You'll be experienced with Agile delivery methods, working with and leading multidisciplinary teams, as well as facilitating workshops and activities that drive collaboration and alignment.
Management
You will report to our UX Director, Sam Hooper, who will provide support and guidance.
Location
Our offices are in Hertfordshire and London, but as a hybrid workplace, we're flexible about location for this role, so you can be primarily remote, but you may be required to travel for key face-to-face meetings or workshops from time-to-time, including at our clients' offices in London.
Key duties
Facilitate collaborative workshops and meetings with our teams/clients/partners to support service design
Be an advocate for user research, and ensure services meet the needs of users, even if it means challenging the brief or assumptions made
Analyse and audit existing services to identify opportunities to improve them
Pragmatically identify the best methods for service design and communicating ideas and solutions based on the needs of the project
Create and iterate service blueprints and service maps that effectively communicate opportunities for improving services
Provide guidance and support for how to interpret and use service designs practically
Foster strong relationships with our team, and stakeholders across our clients/partners, especially with senior stakeholders to gain buy-in
Support and involvement in user research and interaction design, where needed
Experience and Skills
Human-Centricity:

Expert knowledge of user-centred design practices

Craft:

Strong experience in leading service design effectively using well-crafted service blueprints and service maps across complex projects that have required good communication and facilitation skills

Insight:

Experience with articulating service designs in coherent, understandable formats, which can be backed up with research

Orchestration:

Experience working with senior client stakeholders and building excellent relationships

Collaboration:

Experience facilitating workshops and collaborative design exercises, ideally using Miro

Methodology:

Expert knowledge of agile delivery methodologies and experience working within and leading agile teams. It would be a nice to have if you have experience with GOV.UK Service Standards and successfully passing service assessments

Presentation:

Experienced at confidently and charismatically presenting ideas or solutions that teams or stakeholders buy into

Challenging and Aligning:

Highly proficient at working with stakeholders to create a culture of alignment, even if it means challenging existing thinking

Planning:

Able to self manage priorities and plan the most effective way to deliver service designs successfully in collaboration with other team members

Accessibility:

Knowledge of accessibility best practices
Who are we?
First and foremost, we're a fun and rewarding place to work! We're a very diverse bunch and as equal opportunities employer and we know that without the amazing group of individuals that we have working with us, we couldn't do any of the award-winning work we are so well known for. Our people are what make us great. We're proud to be Best Companies accredited and to have been voted as one of the UK's 100 best small companies to work for in 2021. We're a global agency specialising in business transformation focused on UX, technology and innovation, and we work with our clients to deliver impactful and sustainable change. Our new business team was also recognised by The Drum as Business Development Team of the Year 2021.
Why contract with Cyber-Duck:
A competitive day rate agreed depending on skills and experience
Family-friendly and flexible working hours, including the ability to work remotely or in-person
The hardware you'll require while you're contracting with us (Macbook, accessories)
A welcoming and supportive work environment surrounded by a diverse team of creative and talented people
This role will be outside of IR35.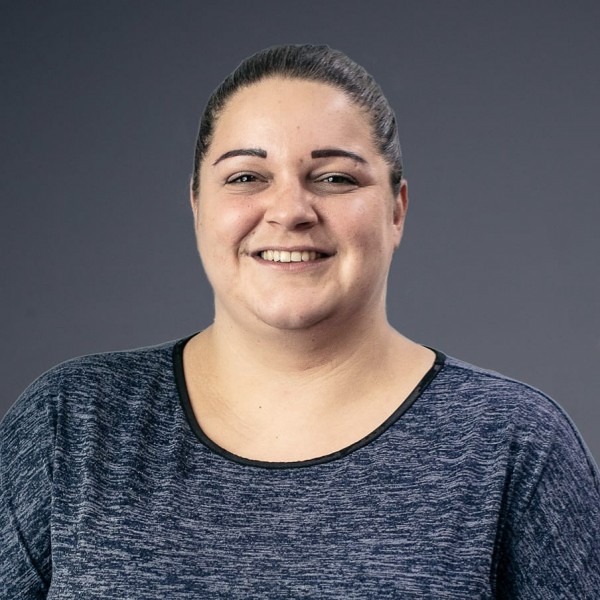 Tara Kellam - HR Manager
Apply today!
Tara, our HR Manager would love to hear from you. Tell us why you'd be a great fit for this role with a copy of your CV.
What are the next steps?
We'll aim to respond to you within 1 week of contact.
The interview process starts with an informal phone call, before a more formal interview process.
We look forward to hearing from you.