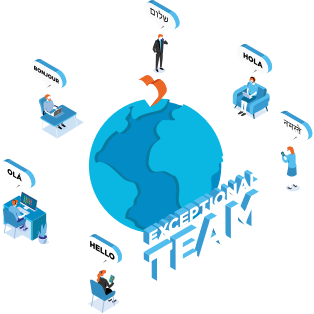 We are searching for a Technical Lead - Drupal to join our friendly, amazing and talented team here at Cyber-Duck.
About Cyber-Duck
For over 16 years, Cyber-Duck has delivered impactful change for our clients' complex websites and digital strategies. We combine innovative strategic planning with content, UX, creativity and technology to deliver meaningful results all over the world, at scale. Cyber-Duck is a specialist digital transformation agency that works with global brands including the Bank of England, Mitsubishi Electric and Cancer Research.
Your mission
Are you a Tech Lead who is aspiring to make a huge impact in a business that has grown from 50 staff to near 100 in the last year? Do you dream of working at the forefront of digital innovation? You'll be taking on the technical responsibility of delivering great websites, systems and products for very well known organisations... we're super excited about it. As a tech lead, you will spend half your time pairing with our developers, conducting code reviews and supporting the growing team of developers. The rest of your time will be spent liaising with clients to understand business needs, gather requirements and build strategies to deliver great work. You'll be able to effectively devise and communicate ideas and solutions, both with our internal team and clients, where you'll demonstrate your passion for delivering great user experiences. You'll need to link requirements with budgets and commercial constraints to deliver the best technical solutions. After signing-off a specific architecture, you will lead our team of technologist to deliver stable, scalable and secure applications
Your manager
You will report to the Chief Technical Officer.
Where is it based?
We hire people that are based remotely. If you are based in the UK we will want to meet-up once every month or so and you are more than welcome to drop into our Herfordshire HQ or London office. We are happy to hire international candidates who we fly over every 3 months for key company events.
What you'll do

On a weekly basis you will:
Collaborate with our project managers to oversee the technical delivery for a range of clients, from initial scoping, architecture and feature delivery in Agile sprints.
Manage a team of developers. This could involve some travel to Europe to collaborate with the remote teams.
Run code reviews and continually improve the process with the other Tech Leads.
Coach junior developers.
Help our CTO define and enforce quality engineering standards.
Use forward-thinking DevOps technology and processes for deployments and automated testing.
Support the QA team to improve process and embrace automation to find & fix bugs during the entire product lifecycle.
The qualities we look for in candidates:
We're looking for applicants with skills and experience in the following areas.
REQUIRED SKILLS AND EXPERIENCE
Client relationship management experience and amazing communication skills
A hands-on approach to solving technical challenges
Proven experience mentoring and managing a growing team of developers
Strong 5 years of Laravel and/or Drupal experience
Proficiency with HTML, CSS and JavaScript
Proficiency with Git and understanding of DevOps process
Passion for coding, design and web service development
Knowledge of build scripting such as Webpack/Gulp/Grunt
What are the benefits?
A competitive salary depending on skills and experience
Family-friendly and flexible working hours and the ability to work remotely
28 days annual leave as standard (including bank holidays), along with 1 extra day for every year of service
Discretionary Christmas break in addition to annual leave Pension contributions
Private health insurance package Life insurance
Budget for training and conferences to help you develop
Support to grow in areas you're interested in, whether it's becoming a public speaker, or creating your own side-projects
A laptop and (discretional) mobile phone EMI share option scheme
A welcoming and supportive work environment surrounded by a diverse
team of creative and talented people
As well as these universal benefits, we have a generous pot of flexible benefits that you can pick and choose from:
Gym membership Additional holidays Car leasing scheme Cycle to work scheme
Medical insurance upgrades Additional pension contributions Mental health and wellbeing support
Access to independent financial advice
Discounts on everything from shopping to cinema
Oh, and our coffee's pretty good too.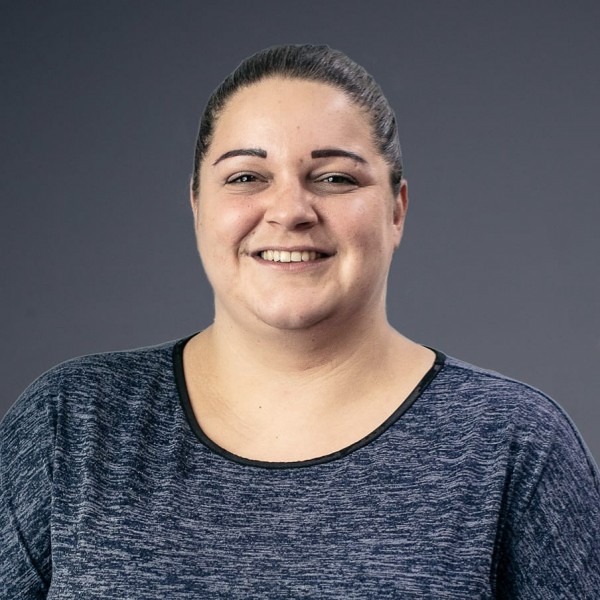 Tara Kellam - HR Manager
Apply today!
Tara, our HR Manager would love to hear from you. Tell us why you'd be a great fit for this role with a copy of your CV and if you have one, a link to your portfolio.
What are the next steps?
We aim to respond to you within 1 week of contact.
The interview process starts with an informal phone call with our HR manager, Tara, before a more formal interview with your potential line manager.
For information about how we handle your personal data, please see our Privacy Policy.
We look forward to hearing from you.