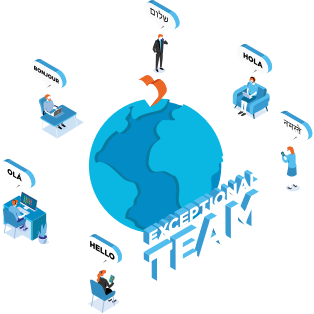 Are you a UI Visual Designer who is aspiring to make a huge impact in a business that is growing from 50 staff to 100 working at the cusp of digital innovation? We have an exciting mission for a UI Visual Designer to join our friendly and talented team on a permanent basis.
About Cyber-Duck
Cyber-Duck is a specialist digital transformation agency that works with global brands including the European Central Bank (ECB), Mitsubishi Electric and Compare the Market. For over 15 years, Cyber-Duck has delivered impactful change for our clients' transformation projects and digital strategies. We combine innovative strategic planning with content, UX, creativity and technology to deliver meaningful results all over the world, at scale. Our work helps to improve lives by making the web more inclusive and accessible delivering the right content and features at the right time.
Your mission
Are you a Visual Designer who is aspiring to make a huge impact in a business that is growing from 75 staff to 100 working at the cusp of digital innovation? We have an exciting mission for a professional with at least 4-5 years of experience. Your mission is to elevate our own brand's visual design and UI standards whilst also contributing towards client projects (such as ECB and key government accounts). As well as propelling the website and product marketing you will contribute towards producing new models, pattern libraries and the process engineering efforts of the design department. You will also help to revisit key messages, content and micro-copy to optimise these messages within designs and campaigns. One of your missions will be to train up a new intern that we hire for the marketing and design department. There is some UX work that will be expected but the role is predominantly UI and brand focused. We want to be in the top 10 in the UK. We are in the top 20 already.
Split of work
50%-60% of the time will be sent on Cyber-Duck work:
Our own brand - Our own brand and website that requires an updated visual, UI and pattern library as well as tweaked messaging, illustrations, photography, icons and video content (it has been 5 years since our rebrand with little evolvement or investment into a central repository). We have started a brand audit.
Our own products - Cyber-Duck just acquired Heurix.io and we also need to revamp our UX Book and UX Companion. Time allocated to this will come from the above.
Credential decks - One of your goals will be to improve our credential presentations. We have multiple types of presentation so this is quite challenging. We are also inspired by many other agencies so there is loads of scope to be creative here!
Campaign content - You'll be tackling exciting challenges for a diverse range of communications, across multiple content types and digital platforms. The type of campaigns will be around inclusivity and accessibility, Drupal content management system, Laravel software engineering, cultural inclusivity at Cyber-Duck and many other topics.
Channels - The work you will be producing will include video, animation and multimedia. There will be photography projects that you will be involved in. You will work on illustrations, videos, infographics, animation, posters, newsletters, presentations and compelling social media assets.
Models and templates - As part of the Cyber-Duck Way (TCW)and working with other colleagues within the UX, Tech and Digital Optimisation teams you will help us to re-engineer processes, templates and guides within our Wiki on Notion.io
At least 40%-50% of the time will be spent working on client projects. As the nature of client projects changes, we cannot list them here but they will include public and private sector projects.
The split of work will major towards Cyber-Duck in the first 6 months.
Management
You will work under the management of the Growth Director who will prioritise their day to day and week. The Design Director will oversee your professional development and be involved in your appraisals. You will also interface with the CEO. You will work with an expert content producer (ex editor at CNN), UX Designer, Product Manager, Front-end developers, QA engineers and Digital Optimisation experts.
What a typical day looks like
No day is quiet at Cyber-Duck! It's fast paced and fun. You will work on a wide variety of projects, no day will be the same.
The role will be split between internal and client work. Your job will be to make us look the very best we can. This is a great opportunity to develop and grow and have a hand in the growth of Cyber-Duck.
Your manager
You will report to the Growth Director but work hand in hand with the Design Director and CEO.
Where is it based?
This position is full-time with flexible remote working options. We have offices in Elstree, Hertfordshire and Farringdon in central London. At the moment our team of 80+ people are remote working during the pandemic. We expect a hybrid model moving forward. This means that you will be able to work from home and can come into the office when you want or when there is an important event or meeting.
Required skills and experience
2-3 years' experience working within agency and professional services settings
Advanced knowledge of Adobe Creative Suite
Ability to write basic copy and improve messages
Animation and video skills
Interactive graphic design, video, corporate identity and branding
Excellent time management, ability to multitask and prioritise
Strong Business acumen, you will be working with the CEO too
What are the benefits?
A competitive salary depending on skills and experience
Family-friendly and flexible working hours and the ability to work remotely from time to time
30 days annual leave as standard (including bank holidays), along with 1 extra day for every year of service
Pension contributions
Private health insurance package
Life insurance
Budget for training and conferences to help you develop
Support to grow in areas you're interested in, whether it's becoming a public speaker, or creating your own side-projects
A laptop and (discretional) mobile phone
EMI share option scheme
A welcoming and supportive work environment surrounded by a diverse team of creative and talented people
As well as these universal benefits, we have a generous pot of flexible benefits that you can pick and choose from:
Gym membership
Cycle to work scheme
Car leasing scheme
Medical insurance upgrades
Additional pension contributions
Additional holidays
Mental health and wellbeing support
Discounts on everything from shopping to cinema
Access to independent financial advice
Oh, and our coffee's pretty good too.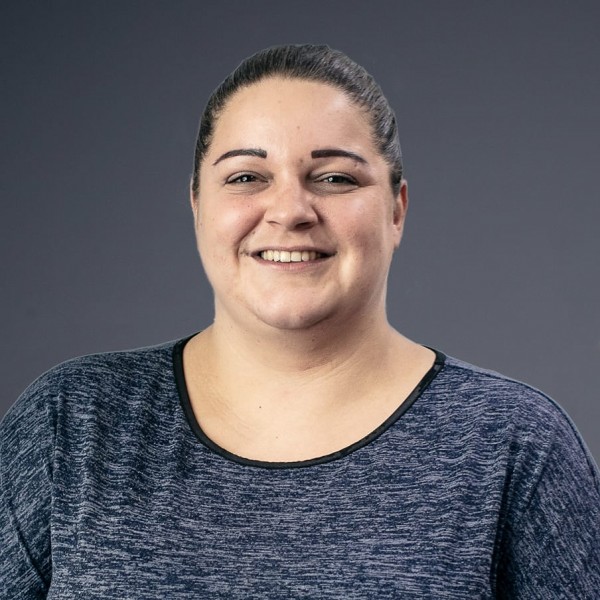 Tara Kellam - HR Manager
Apply today!
Tara, our HR manager, would love to hear from you. Tell us why you'd be a great fit for this role with a copy of your CV and if you have one, a link to your portfolio.
What are the next steps?
We aim to respond to you within 1 week of contact.
The interview process starts with an informal phone call with our HR manager, Tara, before a more formal interview with your potential line manager.
For information about how we handle your personal data, please see our Privacy Policy.
We look forward to hearing from you.