You don't decide what your brand is. Your customer does. And it's easier than ever for them to shop around. Inspire customer loyalty with a brand story informed by data and design thinking. Because today, your brand is not your logo. It's everything you do.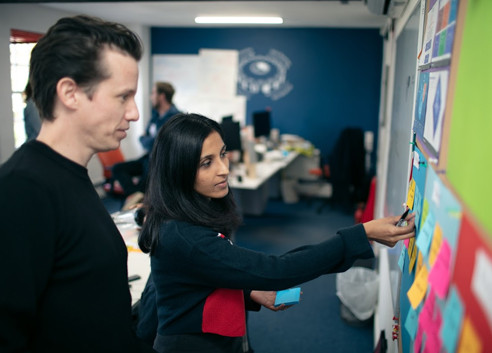 Part of our Research & Strategy services
To build the right strategies, you need the right data. Data science and qualitative research give you the insights you need to make the right decisions for your customers and your business.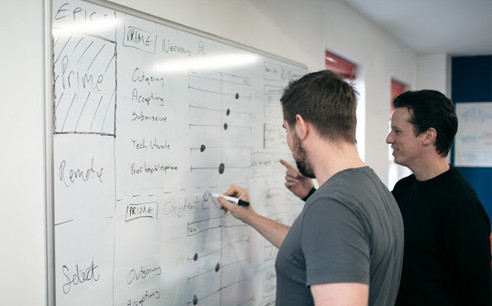 Design thinking
Your brand isn't just how you look on your website. Today, it covers every touchpoint in your CX, from the usability of your product or service to your technology, customer support and wraparound services.
Centre your customer at the heart of every business decision with a brand strategy rooted in design thinking. We'll help you develop an authentic brand narrative through qualitative research and data science – one that will connect you with your customers and inspire long-term loyalty.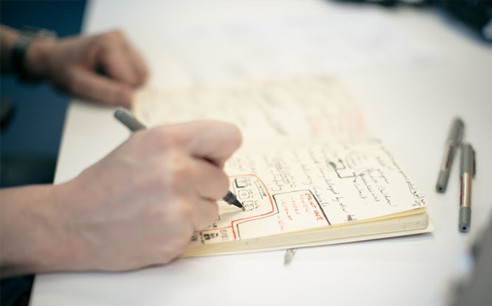 Brand audit
How do you know if your current brand meets your needs? An audit examines and reviews your brand from every angle. It highlights what's working and reveals any shortcomings. In the audit, we analyse your brand's structure, positioning, visual assets, guidelines and tone of voice.
We test elements like your name, logo and tag line. You'll gain a deeper understanding of your brand, its structure and how it could to evolve to meet your future needs.
Your brand platform
What does it mean to be your brand? We'll draw from user research and client workshops to create your brand platform. This defines what you do, what you value as a brand and what personality and characteristics you exhibit. Your brand platform includes your brand's:
Proposition, your unique offering
Values that chime with your customers
Personality that inspires positive engagement
Your brand platform informs your visual identity and tone of voice. It ensures that your brand is consistent, authentic and engaging wherever your customers find you.
Talk to our team
Sam Hooper and Matt Gibson head up our research and strategy team. They'd be happy to chat through your challenge over a virtual coffee – just drop us a note and let's find a time.
Let's have coffee ☕