How do you design a service that truly meets the needs of its users? Discovery projects clarify your goals, dig deep into users' needs and context, and consider any regulatory or technical constraints. So when you do come to build, you know you've got the full picture.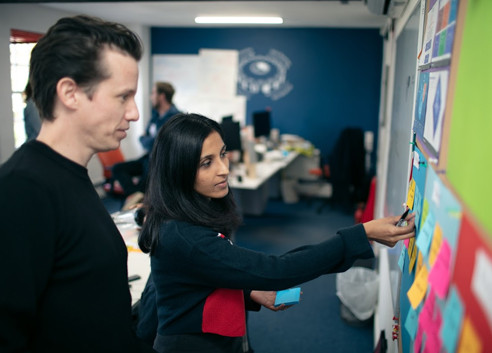 Part of our Research & Strategy services
To build the right strategies, you need the right data. Data science and qualitative research give you the insights you need to make the right decisions for your customers and your business.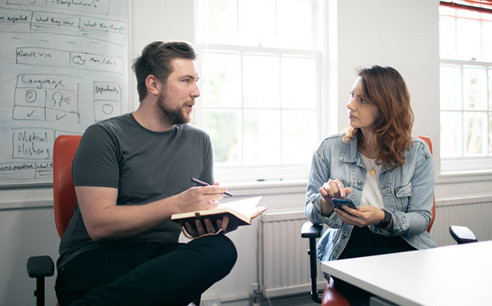 Defining your goal
First, we work with you to establish the goal for the discovery project. That often involves framing a challenge in the context of the problem to be solved, to prevent jumping ahead to a solution.
As we work to define the problem, we'll interrogate any assumptions to check they're valid. We'll also agree with you what's in and out of scope and quantify the cost of the problem, so you'll know when it's worth fixing.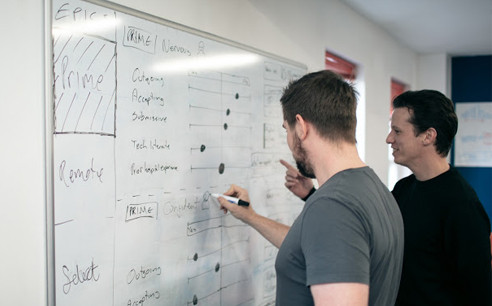 Your users, in context
Then, we'll build a full picture of your users in context. We'll listen to them, and hear from people across your service or organisation, often including frontline staff.
We'll explore your users' needs to understand how your problem fits into their broader goals. This includes learning about their skill levels, and any access or accessibility needs they might have.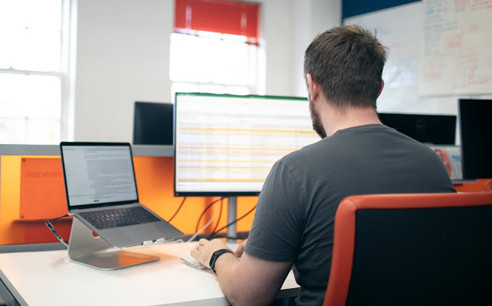 Considering constraints
We understand that you operate in a complex environment, and that legal and regulatory compliance is vital to any service you might build. We're experienced with the likes of the GDS framework, ITIL and OWASP standards and WCAG guidelines.
We also know that you may have other constraints, too. We'll gain understanding of your current context, such as any live contracts, processes, technological constraints or legacy systems that need to be considered when it's time to address your goal.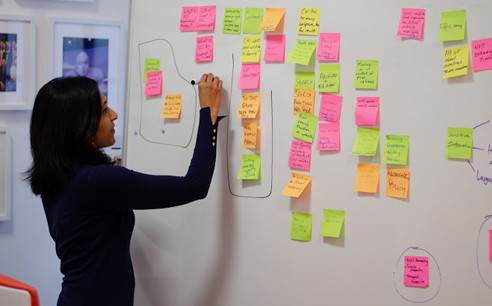 Discovering solutions
Our user-centred approach, rooted in UX and ISO-certified process, considers every aspect of your problem. It provides you with insight that you can trust.
Our process pinpoints opportunities to solve or improve upon your problem. Sometimes, it can generate surprising solutions. It may also highlight other potential improvements discovered along the way. Contact us today to chat through your discovery project.
Talk to our team
Sam Hooper and Matt Gibson head up our research and strategy team. They'd be happy to chat through your challenge over a virtual coffee – just drop us a note and let's find a time.
Let's have coffee ☕