Your user belongs at the heart of your digital design process. With user research, we can help you discover their context, their goals and their motivations, so you can respond to their true needs.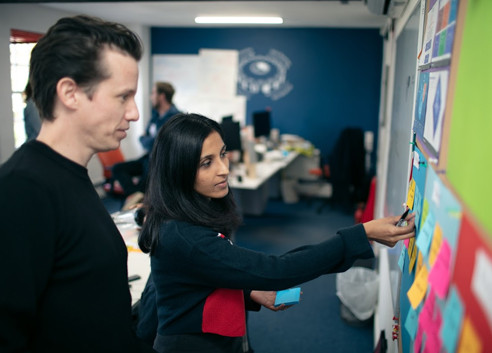 Part of our Research & Strategy services
To build the right strategies, you need the right data. Data science and qualitative research give you the insights you need to make the right decisions for your customers and your business.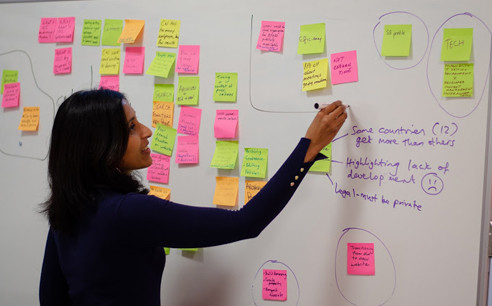 User-centred design
The Cyber-Duck way is truly user-centred. First, our research identifies your key audiences. Then, we create designs that meet their needs with user stories and user journeys.
We ground all of our work by listening to and empathising with your users, to ensure they are heard and their needs are reflected throughout the design process. Then we test, and test again, to make sure we've got it right.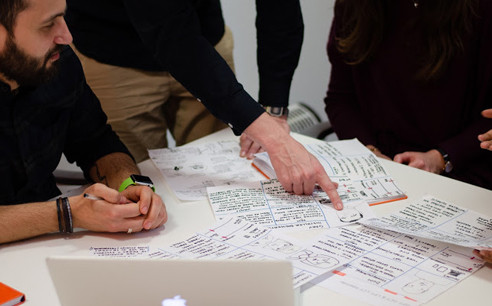 UX workshops
Our accredited user-centred design process depends on input from stakeholder and user workshops. That's because user experience research is most effective when it's hands on.
We use the latest research techniques to learn everything we can about your users and your organisation. These learnings inform seamless digital products that really work - for them and for you.
How we conduct user research
Cyber-Duck has pioneered user-centred design for more than 15 years. We have the knowledge, tools and methods to help you benefit from the transformative power of UX. Initially, we look at what type of stakeholders, personas, segments or firmographic audiences you engage with. We then use tried-and-tested methods to further map out user intent and journeys:
Ethnographic research to understand your users in context
Usability tools such as eye tracking, SUS and NASA-TLX
Remote tools for user research anytime, anywhere
Diary studies to show longitudinal user behaviours
Rigorous usability testing to refine designs
We're proud to have helped global brands such as the Bank of England, Cancer Research and Heineken. We're ready to bring our expertise to you, too.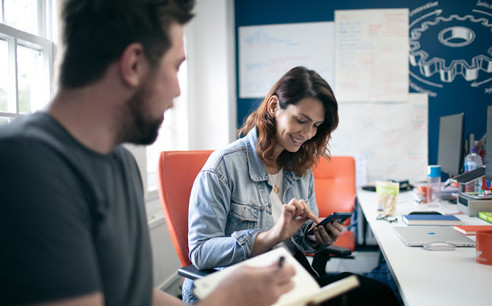 User testing
We wholeheartedly believe that designs must be validated through user testing. It's only through careful user research and hard data that you know our designs meet your users' needs.
Our certified user testing processes have been proven time and again to validate exceptional user experiences. It's why we've been recognised by the Wirehive 100 Awards, UXUK, and UK Agency Awards. Contact us today to find out more about our user research services.
Talk to our team
Sam Hooper and Matt Gibson head up our research and strategy team. They'd be happy to chat through your challenge over a virtual coffee – just drop us a note and let's find a time.
Let's have coffee ☕