With Google's UI toolkit, we build native applications for iOS and Android devices which draw upon a single codebase. This streamlines the development process and helps maintain consistent branding across platforms.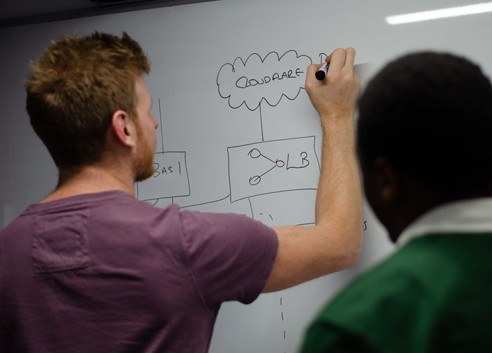 Part of our Technology Implementation services
If you're seeking robust, secure technology solutions long term, we have the experience you need. We combine strategic technical acumen with proven delivery, underpinned by agile methodology, certified process and constant R&D.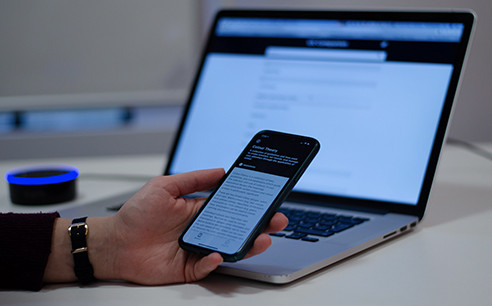 Native application services
By leveraging the Flutter cross-platform development framework we can deliver a better app experience to users. Flutter may be new to the market but it is already extremely popular with over 2 million developers using it.
There is a very active community which is closely supported by the core Flutter development team. Cyber-Duck has already taken advantage of the benefits that Flutter offers as we recently revamped our award-winning UX Companion app using the framework.
Flutter development services
Cyber-Duck has experience providing Flutter development services, despite its new entrance to the market. We're ready to bring you the benefits:
Build and customise widgets from the library

Great accessibility support

Use hot reload to make changes and check rapidly

Leverage faster QA due to the single codebase

Ship features quickly with an expressive, flexible UI

Raise native performance with Dart's native compilers

Communicate with remote APIs while leveraging local data caching

Access to several operating specific hardware

services and

API

s
Talk to our team
Technology projects are overseen by our technical experts Gareth Drew and Sylvain Reiter. If you need to upgrade to Drupal 9, Acquia Migrate simplifies the process by up to 50%. Get in touch today to find out more.
Get in touch today