We research, design and build elegant, user-friendly mobile applications for iOS and Android that will deliver against your business' objectives. Our development team specialises in Google's Flutter native SDK framework. We also support Vue.JS and React Native app with NativeScript.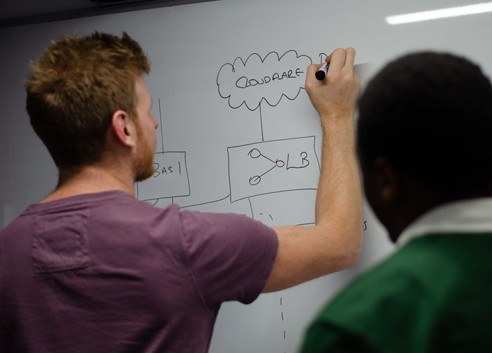 Part of our Technology Implementation services
If you're seeking robust, secure technology solutions long term, we have the experience you need. We combine strategic technical acumen with proven delivery, underpinned by agile methodology, certified process and constant R&D.
Why do you need a website accessibility agency?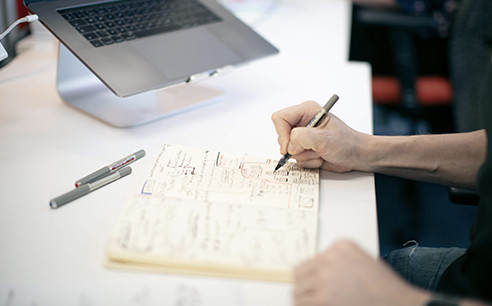 User-centred app design
We bring our accredited user experience (UX) process to any native app we create. Our insight-driven designs embrace qualitative research and quantitative data with the highest industry standards.
We begin by creating low-fidelity interfaces to test ideas, before generating high-fidelity models with engaging creative direction. Our UX designers meticulously test products, from eye-tracking to a/b testing.
App development services
As professional native app developers, we utilise a range of technologies that allow us to create intuitive interfaces, depending on what suits your project:
React

benefits from reusable components

and a maintainable codebase

Vue.JS

offers scalability and intuitive functionality for applications

Flutter

by Google can streamline the development process for native apps

Progressive web app, bringing the benefits of mobile to

the browser
The backend services are built using an API-driven approach (using Laravel or Drupal headless CMS so the app is just another channel to interact with your centralised data/content.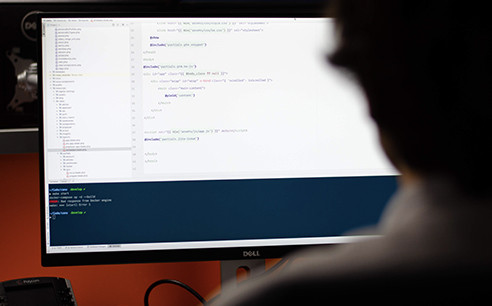 Progressive web app developers
A PWA is a reliable and fast way of engaging your users. It takes traditional web apps and brings native app functions to the browser. In practice, that means you can replace native app with browser app that sits on the user's home screens.
The native-like app functions also allow you to introduce background processing that means your PWA will always load regardless of the user's network connection. It can also interact with the users' camera and trigger push notifications.
App development experience
We ideated, designed and developed our flagship R&D project: the award-winning UX Companion for iOS, Android and even Amazon Alexa. Originally built with React and Vue.JS, we've recently rebuilt it using Flutter.
For clients, we have developed applications for GSK's Maxinutrition, GOV.UK-approved CitizenSafe and Cabot Financial. We increased the smartphone and tablet conversions by 79% for Maxi.
Talk to our team
Technology projects are overseen by our technical experts Gareth Drew and Sylvain Reiter. If you need to upgrade to Drupal 9, Acquia Migrate simplifies the process by up to 50%. Get in touch today to find out more.
Get in touch today