Since 2008, Cyber-Duck has worked in close partnership with BAM, the major European construction company. Recently, we applied our expertise in user experience to transform the way BAM communicate their hefty annual sustainability report with key stakeholders.
Awards won
W3 Awards - Best Construction Website for BAM Construct UK's Sustainability microsite
Awwwards - Voted for BAM Construct UK's Sustainability website
Key stats
£15k
savings per year on printing costs
60,000
visitors since launch
special
mention from the Awwwards
We wanted to design a striking microsite that could bring the content of BAM's hefty annual sustainability report to life. By sharing their vision, performance and insights in a more creative, fun way than the norm, we could truly reflect their environmental commitment, and raise engagement.
The new website must demonstrate BAM's core environmental ethos and incredible span of responsibilities. This ranged from promoting sustainable design,local communities and workplace wellbeing, to reducing carbon emissions, sourcing material responsibly and using resources efficiently. Above all, we aimed to show these principles in practice. Visual-led case studies would cover the actual results achieved, while extra expertise could be shared via a new 'insights' section.
Increase engagement by taking a refreshing, artistic approach to presenting technical data.
Ensure the report reached a wider audience through developing a responsive web design with high levels of accessibility.
Integrate an easy-to-use content management system (CMS) to increase regular updates yet reduce the cost of future reports.
With BAM, we identified a strategic, competitive gap in the market for a website that could share sustainability inspiration and data in an original, fun way.
Creative sketching and brainstorming sessions with stakeholders fed directly into the final sitemap. We aimed to design an immersive experience, encouraging high engagement by building a narrative around BAM's sustainability profile. We brought the technical sustainability data to life through creating vivid infographics and images, with a light touch of animation on scroll; we sought to achieve a feeling of fun and creativity that didn't distract from the insights.
Similarly, parallax scrolling was integrated to fuel intrigue and pull visitors deeper into the content.
From early usability studies, we found users wanted examples of how BAM had translated their environmental principles into action. So, we created visual case studies of key construction projects. We supported future updates with Perch, a flexible, lightweight CMS framework, and optimised for devices with responsive web design.
Outcomes
The new website has an immersive, vivid experience, creating an original narrative around BAM's sustainable ethos. We supported their overall communications strategy by reaching out to new digital audiences: designing fun infographics and images, with subtle animation to pull users deeper into the content.
In the first year since launch, the website has achieved over 60,000 visits, 13% via mobile and tablet devices. A much higher level of engagement with the content of the site is clear, with over 60,000 page views, and over 800 downloads of a PDF copy of the report – superseding the low readership of the hefty paper report by far.
Prior to the website, the Annual Sustainability Report was printed between 2010-2011, with total costs of around £30k. So, the website eliminated the need for print, and saved BAM £15k per annum. The design has been praised with a coveted special mention by the Awwwards.
Key stats
£15k
savings per year on printing costs
60,000
visitors since launch
special
mention from the Awwwards
Recommended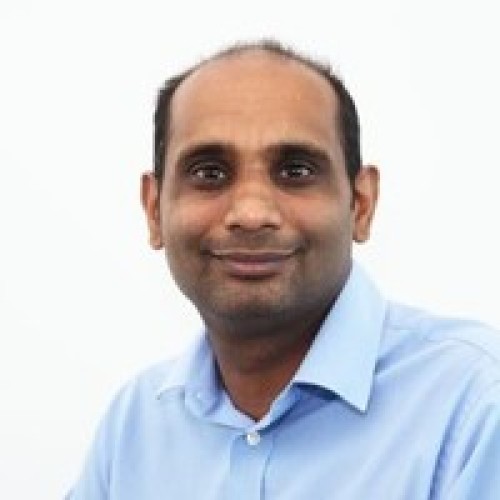 Cyber-Duck has done a brilliant job. The response for our new sustainability website has been fantastic, from all our stakeholders.

Marketing Information Manager, BAM