Large digital projects can get bloated, delayed and even derailed. Enter Agile. Its frequent feedback loops and flexible scope derisk your project so you can adapt as your requirements evolve. Most of all, Agile is proven to deliver tangible results fast. For us, it's not just a buzzword – and we can help you reap its rewards.
Why Agile?
Agile project management is a people-first way of thinking and behaving that empowers your development team to deliver customer value, fast.
Agile's focus on people, communication and iteration de-risks your large development projects. Its flexibility helps you cut time, cost and effort, manage the unknown, deliver MVPs earlier and maximise your ROI.
In our experience, Agile methods don't just benefit the products we develop together - Agile processes can revolutionise your entire digital transformation and even your organisation's management frameworks.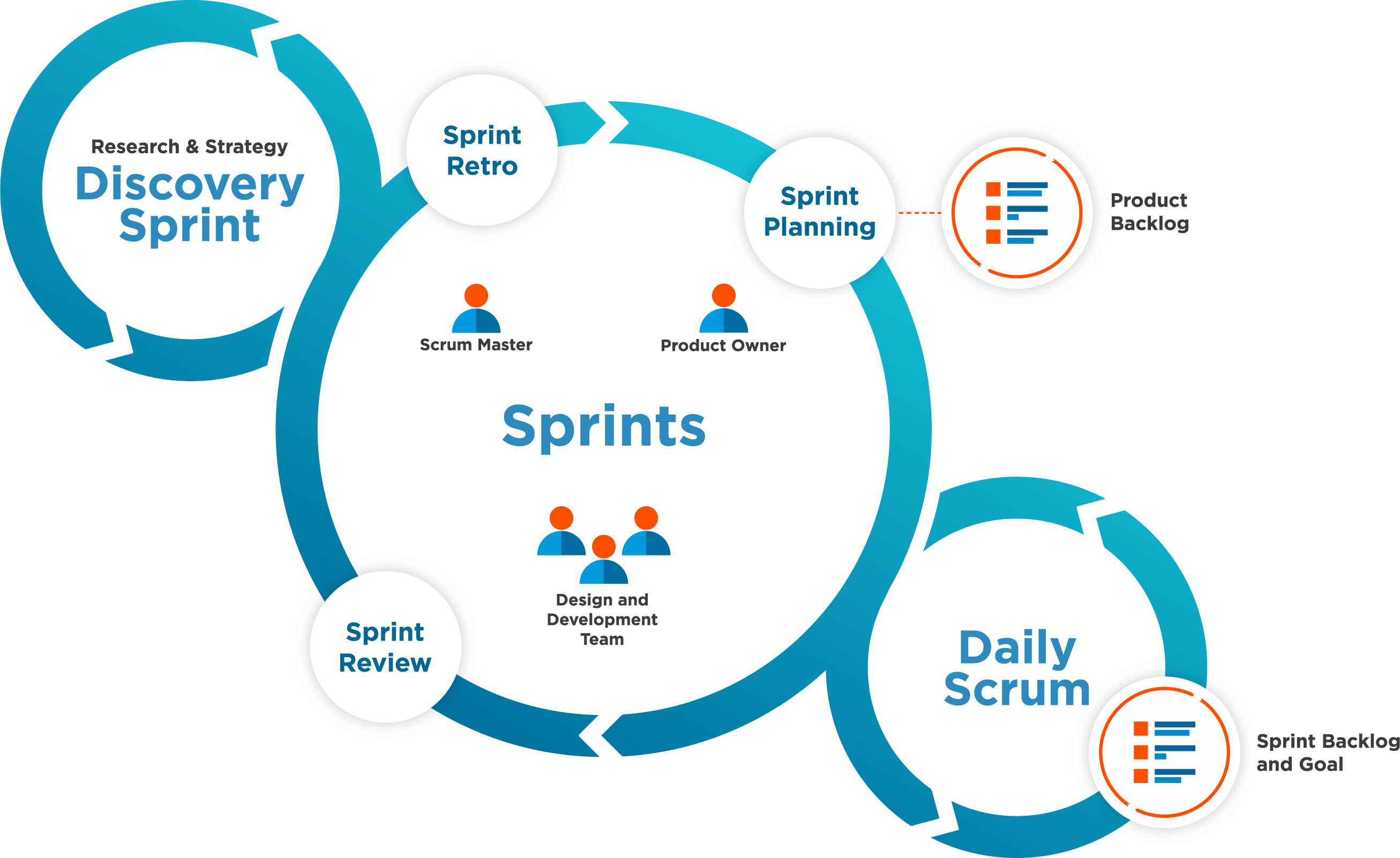 Agile helps you deliver business value fast, through communication, iteration and flexible scope.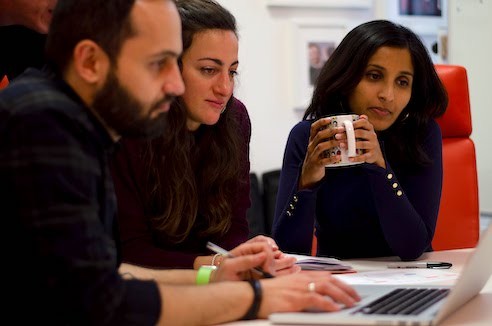 Agile for collaboration
Agile promotes open, supportive communication and teamwork. That's why it's great for collaboration. When you commission an Agile project from Cyber-Duck, you really are part of the team.
Constant communication and updates give you full transparency into your project. You'll always know what's been achieved, what we're working on and what we'll work on next.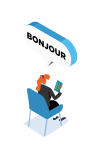 Our Agile team is here to help as you plan your project. Drop us a note to find out how we can support you.
Agile and Scrum
At Cyber-Duck, we combine the Agile manifesto and principles with Scrum and Kanban project management methodologies. They flex to fit the needs of your project – here's how that can work: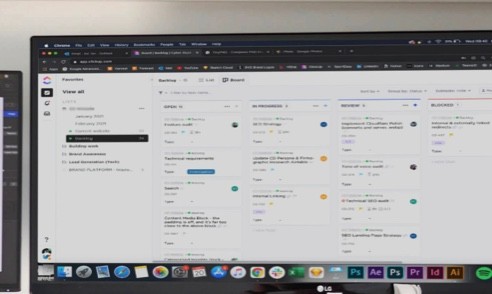 Agile scrum methodology
Scrum is an Agile development methodology framework. Scrum development is commonly used to implement the Agile manifesto and principles.
Your Scrum team members manage their development cycle through backlogs and sprints. Sprint planning and daily scrums deliver results, while reviews and retros drive continual improvement.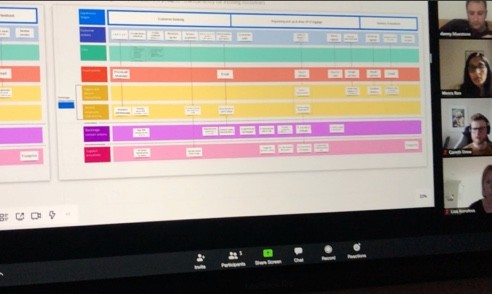 How a sprint works
Your project is broken down into sprints – timeboxed work periods, usually two weeks. A sprint starts with Sprint Planning, where you decide what to prioritise from the backlog and how it will be achieved.
Your team then gets to work. At the end of the sprint, a Sprint Review shows what was built, shares learnings and feedback, and discusses what to build next.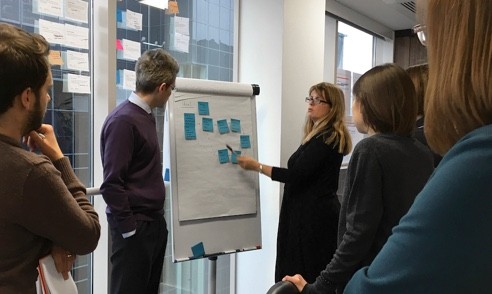 The product owner: Your crucial role
A key role in any Agile team is the client product owner. This person works closely with us to manage and prioritise the backlog. They have full insight into your project on behalf of your wider organisation.
The client product owner ensures that we're building the right thing at the right time and communicates back to your wider team.
Agile delivers gold for Sport England
See how we boosted Sport England's traffic by 613% and mobile traffic by 1000% in a major project underpinned by Agile.
Sport England
Agile delivers MVP for Cancer Research
See how we used Agile to launch an MVP marketplace platform for Cancer Research in just three months.
cancer research
Agile delivers Good Times for Cadbury
See how we applied Agile to deliver an advent calendar quiz for Cadbury in just seven weeks.
Cadbury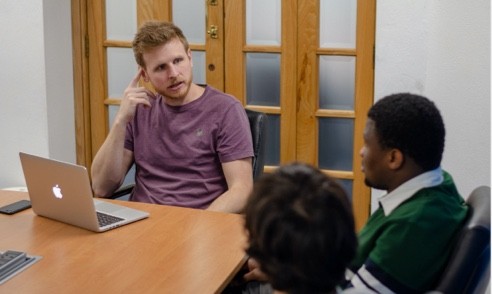 Scrum Masters and Developers: Delivering value, fast
The Scrum Master makes sure your Agile project runs smoothly. They coach the team in Agile Scrum principles, remove blockers, ease communication and push for clear User Stories.
This frees developers and your cross-functional team to focus on the build. They create and adapt the sprint backlog (the plan of work) and hold each other accountable for quality and delivery.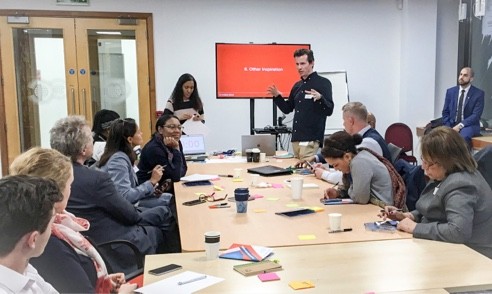 Agile training
If you've not used Agile before, our experts can introduce it in a way that works for you. We train and mentor your development team and clarify expectations and responsibilities. Our certified team embeds in your organisation and works alongside you in standups and scrums, so you all learn hands-on the benefits that Agile brings.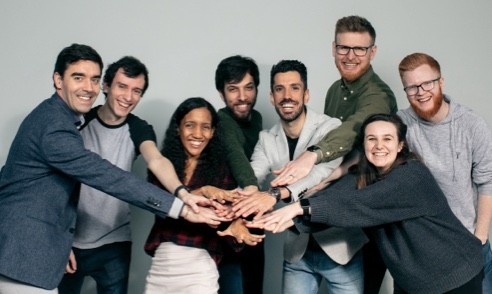 Why Cyber-Duck for Agile project management
At Cyber-Duck, we blend Agile practices with design thinking, lean principles and ISO-certified process. We apply these to system and API integrations, data and content migrations, Drupal and Laravel projects.
All our scrum masters are certified. However large or complex your project, we have the real-world experience to handle it. Drop us a line for an initial chat – we're ready to help.
Talk to our team
Our certified Scrum Masters would be happy to chat through your challenge over a virtual coffee – just drop us a note and let's find a time.
Let's have coffee ☕