User centred Design
User experience research, architecture and design
Research
Conduct stakeholder, persona, feature and content analysis
Strategy
Plan architecture, content, tech, analytics and marketing tie-in
Design
Devise creative, design systems, functional specs and brand integration
Prototype
Continually improve wireframes with usability tests
Culture
People-focused alignment and performance
Analysis
Evaluate the current business strategy, stakeholders and roles
Alignment
Run workshops that ensure stakeholders and staff are united behind clear goals
Roles
Define project management processes, org chart and job descriptions
Support
Analyse stakeholder performance and plan role evolution
Marketing
Strategy, analytics and optimisation
Research
Run persona, competitor and content audits, fused with the hook model and micro-moments
Strategy
Set KPIs, messaging and ToV. Incorporate creative, campaign and content strategies
Channels
Devise paid and organic tactics that include CRM, programmatic, content and social
Execution
Roll-out via targeted channels and optimise performance with data
Technology
Progressive web applications and system development
Research
Requirements, process and platform research with technical and data audits
Strategy
Agree risks and opportunities then plan deployment, user experience and QA
Development
Develop, import and code the front-and back-end interfaces to deliver functionality
Support
Constant optimisation through data and QA analysis
Process
Project management and agile operations
Research
Understand existing processes and where the customer and staff sit
Strategy
Produce a management vision that incorporates lean and agile thinking
Systems
Create roadmaps for technology, software and quality management
Support
Devise training, roll-out and continual improvement efforts
Brand strategy
Vision and platform optimisation
Personality
Define the personality, core values, ToV and visual identity
Behaviour
Explore how the brand behaves with customers, staff and other brands
Communication
Design a system that explains how the brand communicates and changes its tone
Integration
Craft a platform that defines why, how and when it can integrate
Accreditations
We are the only digital agency that's certified by five independent global standards. This endorses the consistent high quality of how we work.

ISO 9001
Our quality management system (QMS) reliably meets the needs of clients and their users.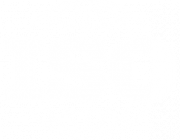 ISO 9241
Users are at the heart of our design process, which achieves high usability and accessibility.

ISO 27001
Our robust information security system secures sensitive data for top financial institutions.
years spent refining our methods
clients operating globally
accreditations for our UCD, data and agile methods
rated by clients for delivery of user-centred projects
awards & accreditations for our work