Dawson Media Direct (DMD) is the world's leading supplier of newspapers and magazines to the transport industry, acting as the single global supplier for airline publishers. Cyber-Duck were approached to design and build a responsive HTML5 app, for Eurostar customers to browse publications while waiting in the VIP lounge.
DMD have always striven to make news available for passengers on the move. They were looking for a way to provide their passengers with the most up to date editions of the best-selling publications, without the need to print and distribute thousands of hard copies every day.
We were commissioned to design, build and host a responsive web design portal, which Premier Eurostar passengers could use on their smartphones, tablets and laptops. An easy to use, device-optimised user experience was paramount to the project's success. We wanted all Premier Eurostar passengers to enjoy a pleasant read, while waiting in the VIP lounge.
Design a user-focused experience so readers could easily select, navigate and enjoy publications.
Produce a responsive web design with an interface optimised for each user, regardless of their device.
We worked closely with DMD to design and produce a web app with an interface that could delight their Premier Eurostar audience. Right from the early planning and design phases, we adopted a human centred design methodology to create an optimal user experience across mobile, tablet and laptop devices.
This included prototyping and then testing on-location in the Eurostar business lounge, to ensure the app performed well in a real context: taking the lounge wifi speeds and ambient light into consideration.
The design and functionality of the application had to be modern, appealing to a sophisticated and mature audience whilst being device agnostic. Ultimately, DMD were the very first in their industry to offer a web app solution that was compliant with a variety of devices.
Outcomes
The 'Digiredoo' platform was highly successful, and has engaged with thousands of Eurostar travellers. The project offers a clean and cost-effective enhancement to Eurostar's customer service, removing the need to print and distribute hard copies daily.
The new app delivers many valuable benefits, allowing all passengers to access every available title without downloading an app. Extending beyond just downloading publications in the Eurostar lounge, passengers can take the full epublication with them to areas without an internet connection (offline mode).
The app is multi-lingual, so effectively serves a variety of nationalities; this helps DMD and Eurostar enhance their environmental credentials. Finally the project was very cost effective, as the app was written in HTML5 with no need for any proprietary mobile programming languages.
Recommended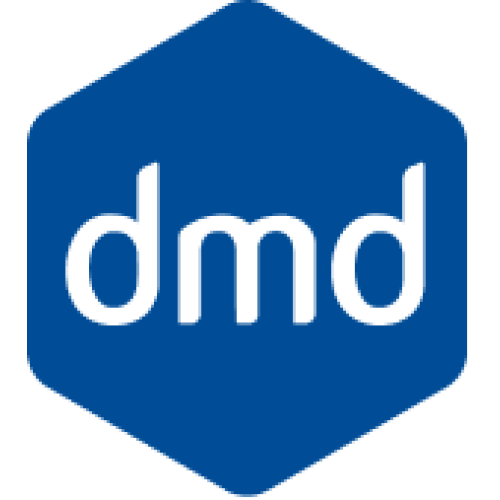 Cyber-Duck quickly understood our business problem and produced an effective, high-quality solution. Not only did we receive a premium product for Eurostar VIP customers, but we felt positive about the development experience.

Head of Technology, DMD