On this project, we worked with global payment solutions provider ecoPayz to raise awareness of its services around the world. With our marketing strategy, ecoPayz enjoyed a 15% increase in first-time users and a 15% increase in the value of transactions made by current users.

Key stats
15%
increase in first-time users
128%
increase in value of deposits within the first year of working together
1.6 million
total sessions in less than a year
In 2016, we began our relationship with ecoPayz, an online platform that facilitates fast, secure and global payments. ecoPayz allows you to quickly set up an account and spend your funds how you want, all while upholding your privacy.
While ecoPayz was popular in Turkey, uptake was modest in other countries. But with our fresh digital marketing strategy, we would ensure ecoPayz connected with the UK and global market. Through SEO, paid media, advanced analytic software, email marketing and comprehensive content strategies, we'd help ecoPayz increase awareness and user uptake. Overall, we must increase the value of deposits made by UK visitors by 15%. Our objectives were to:
Conduct a full SEO audit to improve organic rankings.
Audit and re-optimise all paid media campaigns.
Overhaul analytic software to monitor user journeys and marketing performance.
Define a robust content strategy to boost campaign engagement.
Starting this project meant embedding ourselves in the ethos of ecoPayz. We needed to know how ecoPayz works, inside and out. In doing so, we'd embody ecoPayz's thinking in order to deliver a new marketing strategy that would encourage more users to sign up and current users to make more transactions on the platform.
Similarly, we needed to audit the existing ecoPayz SEO and analytics software to see how it needed to be updated. We found that ecoPayz had an unsuitable analytics setup, which wouldn't help it meet KPIs.
To help, we began by implementing multiple fixes across the website, working on meta tags, schema and page loading issues to improve its SEO. We also used competitor research to identify what other industry players offered so that we could better market ecoPayz by focussing on its strengths and niche offering.
We then integrated an advanced analytics goal tracking model. With this, ecoPayz could monitor the various transactions and sign ups on the website. By assessing the data collected, ecoPayz would have the ability to alter their marketing strategies to create better experiences with higher conversion rates. What's more, we achieved all this in a cost-effective way through Google Tag Manager.
Being able to analyse user journeys is one thing, but ensuring that users are excited enough to make those journeys is another thing entirely. To equip ecoPayz with the tools to guarantee its success, we conducted a marketing strategy workshop to define consistent and passionate online messaging. In turn, this established a solid and empathetic customer support base.
The best digital presences requires thumb-stopping content to make it engaging. So we provided ecoPayz with content plans to drive their marketing campaigns forward. We taught the team at ecoPayz how to repurpose quality content in different formats and with different perspectives to increase engagement.
Likewise, we created blog content to explain, in simple terms, how to use ecoPayz. We tailored content and optimised it for search engines to help it appear in Google's Featured Snippets, with the aim of increasing content exposure and traffic to the website. We also revamped the automated email marketing campaign too, making it more personable to increase trust. All of this and more was designed to improve the relationship between ecoPayz and its customers.
Furthermore, we completely re-optimised ecoPayz's paid search account, fully managed its paid social campaigns and implemented relevant goal tracking. This created significant improvements to their paid media activity.
Outcomes
After delivering our marketing strategy to ecoPayz, implementations and marketing activities began. Google Tag Manager and its analytics setup enabled ecoPayz to tailor content better, while A/B testing copy and adverts allowed us to select the best performing content too.
Following our work, the ecoPayz app recorded 1.6 million sessions between June 2016 and April 2017, while total goal completions rose to over 900,000 between November 2016 and April 2017. Moreover, there was a 136.9% increase in sessions via social referral in 2017 compared to the previous year.
Key stats
15%
increase in first-time users
128%
increase in value of deposits within the first year of working together
1.6 million
total sessions in less than a year
Recommended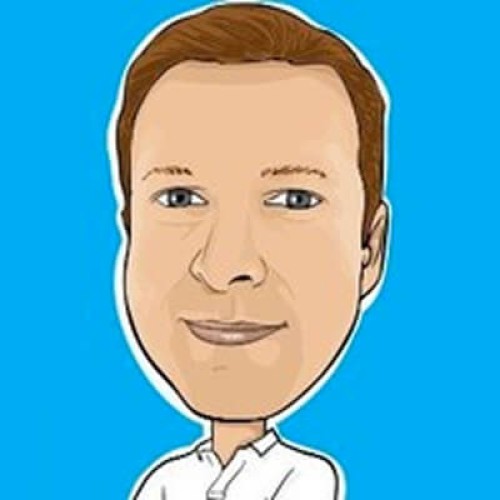 Cyber-Duck came on board when we had a new marketing team and lots to do! Their clear approach in helping developing our overall strategy through to implementing activities such as paid search, SEO and social media activities provided us with professional expertise that made a real difference to our overall marketing.

Head of Marketing, ecoPayz