The global and local market procurement and marketing teams of Heineken drive an incredible amount of initiatives. But the company's scale meant it was difficult to maintain visibility on the status of these initiatives and the suppliers involved with each one. Cyber-Duck was approached to find a solution to this problem. Underpinned by user research, Cyber-Duck applied our user-centred service design process to deliver a coherent and scalable procurement and project management platform for Heineken's internal team.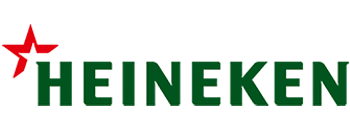 Founded in 1864, Heineken is a Dutch brewing company that's famous for its pale larger beer with the signature green bottle and red star. Heineken produces over 250 international, regional, local and speciality beers and ciders that are enjoyed by consumers across the world.
In 2018, Heineken engaged Cyber-Duck to find a solution to an internal challenge of maintaining visibility on the various projects and suppliers involved in them, to ensure there was consistency in procuring, onboarding, managing, and rating supplier capability.
Cyber-Duck's solution was to build an internal digital platform that acts as a procurement and supplier management hub, connecting their global and local markets with their pool of suppliers. It was a sophisticated platform that enabled global teams to collate their suppliers; local teams to tender out and source a supplier from the approved roster; and rostered suppliers, to build up their profile and visibility across the Heineken Group by showcasing their work.
The platform would stand for simplicity, transparency and relevance. Previously, a lack of visibility and knowledge of the services available challenged the ability of Heineken's global and local teams to join-up their work. Our objectives were to:
Help rostered agencies define and present their services in a simple way.
Develop a seamless supplier search for Heineken's marketing and procurement.
Create transparency on terms (e.g. rates) for the central and operations teams.
Reduce recurring admin (e.g. collection of basic information) from the buy/sell process.
First, our team immersed themselves into the world of Heineken, familiarising themselves with the organisational and operational procedures that would impact the project. As part of the immersion we reviewed current processes and the technical infrastructure of their internal systems.
We kicked-off with UX & service design workshops that dived into project goals, audience profiles, information architecture, empathy and user journey mapping. This session included stakeholders representatives from their global and local procurement, marketing and technology teams. It concluded with a design studio to achieve a general consensus on the flow of screens, including features and functionality for the key user journeys.
As part of our ongoing service strategy, we conducted competitor, landscape and stakeholder research. These informed the finalised personas we created in 3 core groups global/local commerce teams; global/local procurement teams; and suppliers.
Our information architecture had two key routes: for Heineken and supplier users. We decided to focus our attention initially on 3 critical user journey maps, led by 1 persona from each group:
Create a profile and apply for a project (Supplier Account Director)
Invite an supplier to apply for a project (Local Brand Manager)
Select an agency for a project (Global Category Buyer)
Design system and testing
We created wireframes and, ultimately, a prototype of the platform. We decided to create cards to present the information effectively; they are responsive and can provide a good overview of a lot of information, images and services provided. The UX of the filters was critical. By allowing users to filter by location, sector, project type, size and satisfaction rating, it was easy for Heineken staff to find relevant information speedily.
Once we were happy with the performance, the high-fidelity designs of the UI patterns were created. This included high-level recommendations on colours, icons, visual and typographic hierarchy.
These were rolled into header & navigation; form elements; tables; cards; buttons; errors & validations; notifications; filters; search bar; breadcrumbs; and the drop-down. It was important that the final design maintained a strong tie-in with Heineken's iconic pre-existing brand.
We conducted usability testing of the final prototype with participants representing the key user groups of Local Brand Manager, Global Category Buyer and Supplier Account Director profiles. Each participant was asked to carry out tasks that related to them and their performance was captured through Validately, the testing platform; to conclude, we gathered their feedback on what they'd seen and experienced during the test with some qualitative questions.
Results
Underpinned by research, we applied our user-centred design process to deliver a coherent, scalable user experience and interface design language (known as a design system) for a new procurement & supplier management platform for Heineken.
The design system's final pattern library contained the core building blocks Heineken needed to create its interface. Core patterns and components were designed to be used throughout the platform. By focusing on reusable patterns and components, we enabled the design system to be scaled with ease.
As part of our handover to Heineken's development team, our project team co-located in Heineken's Amsterdam head office, using the time to present the final prototypes, design system, functional specifications and recommendations to the Heineken team, fielding any questions or queries from their developers.
The client was delighted with the final deliverables, and were key advocates of our strategic and user-centred thinking in solving a challenge that was integral to their internal operations.