In 2015, Horizon Discovery faced a huge problem: how to unify four distinct brands under one roof and maintain the trust each had built through years of quality service. If it could succeed in this, they stood to benefit from immense growth potential in a market worth £1.2 billion. With Cyber-Duck's help, Horizon hoped to create a comprehensive, user-centred website using one brand to showcase its full catalogue of genomic research tools and products.
Key stats
20,000
products intuitively presented in Magento
5
unified brands under one store
Since 2007, Horizon has used its impressive gene editing platform to create bespoke cell lines with virtually any modification. This is an invaluable tool, allowing geneticists and researchers from over 1,600 organisations in over 50 countries to safely test and even personalise revolutionary medicines.
After its continued success and acquiring three new brands in 2014/15 for £40 million, Horizon wanted to unify its different arms and bring them under one, all-encompassing brand: Horizon Discovery.
Not only did Cyber-Duck need to help retain the trust each brand had previously built among its respective customer base, we needed to create a new site that would handle Horizon's immense ecommerce requirements, too.
With over 45,000 products and over 200 attributes to handle, our task was huge. But Cyber-Duck's user-centred design process meant we were perfectly equipped to create a website that was easy to navigate and find on search engines.
Produce an ecommerce website to showcase Horizon's products, allowing users to easily obtain quotes and purchase them.
Revolutionise Horizon's brand image to present new available products following recent acquisitions.

Fully optimise the site for product filters, searches and provide instant predictive results.

Through Cyber-Duck's user-centred design process, we could outline a constructive approach for Horizon. First on the agenda, we had to find a way to retain the customer trust each of Horizon's brands previously held. Likewise, we had to ensure the new website was easy to navigate, too.
To do this, we engaged the stakeholders – Horizon Discovery – in workshops designed to identify their KPIs. We then cross-checked the needs of the business with users through persona research. Each business unit had different requirements for their ecommerce areas.
We carried out core model workshops with each unit to ensure their content was displayed to its full potential. From here, we could efficiently coordinate our efforts to meet the needs of both Horizon and its users.
But to guarantee these needs were met, we had to create comprehensive wireframes (on a mobile-first basis) to determine how we would organise and interlink the site. We then validated functionality and user journeys by user testing our wireframes to deliver a superior UX.
We had to intuitively categorise and present 45,000 products, so we needed to use a reliable and agile ecommerce platform. Magento was the obvious choice. Used by 250,000 of the world's biggest brands, it is an open source ecommerce platform that boosts sales while shrinking costs. It does this through engaging customer experiences that streamline the sales process.
But what drew us to Magento was its Enterprise Level features: primarily, it allowed us to integrate it with different platforms, including CRM and POS software.
As part of the project, all products' data was cleaned up and managed through Microsoft Dynamics CRM.
This allowed all data – including customers and orders – to be managed centrally within the CRM, alongside offline orders.
The advanced Content Management System (CMS) is flexible and allowed Horizon Discovery to build and update pages with ease. This meant their staff could react to customer demand, add promotions or promote new products. Horizon ship products to customers worldwide, so multi-currency was a must.
Overall, using Magento helped us to create a visually pleasing, engaging ecommerce site that met the needs of both Horizon Discovery and its end users.
With the new website, we had to balance specialist information about Horizon's genomic research tools against engaging visuals. This would make sure we kept users engaged. For a great UX, we isolated the comprehensive information to the product pages. Meanwhile, we used exciting imagery to break up the homepage and make it easier to navigate.
But we also had to retain the customer trust each of the four old brands had built. To do so, we separated each of the four product categories by the colours of the four older brands, bridging the new brand with the old.
Results
Since its launch in October 2015, the Horizon Discovery website has enjoyed immense success. One of our biggest aims was to bridge the gap between the old and new brands. We wanted to ensure customers trusted the new brand and deliver a full global ecommerce site in under 6 months.
With a bold, on-brand design and intuitive product categorisation, we delivered an exceptional user-centred ecommerce website for Horizon Discovery. A year and a half after launch, 300,000 unique users have enjoyed the content. There was close to 1,000 transactions and a 5% goal conversion rate – double the norm.
Two years since this user-driven ecommerce revamp, Horizon Discovery has continued its transformational acquisition strategy. See the latest version of their ecommerce platform, updated by Horizon to reflect its high, consistent growth.
Key stats
20,000
products intuitively presented in Magento
5
unified brands under one store
Recommended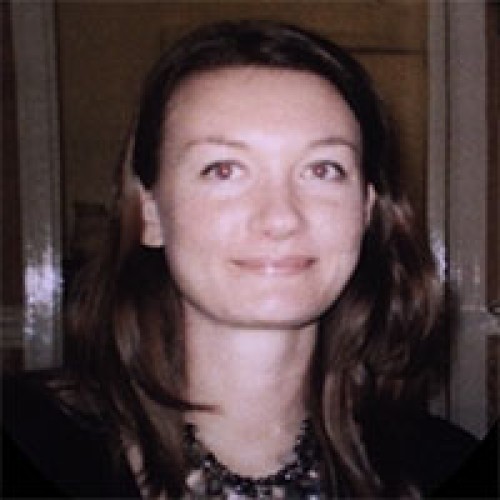 We chose Cyber-Duck due to their technical aptitude, development methodology and true full-house support. The outcome was a robust, flexible platform that supported the growing ecommerce nature of our business.

Global Head of Marketing and Ecommerce, Horizon Discovery