With financial technology evolving faster than ever, Thomas Cook Money was eager to build a modern, digital prepaid card for its customers, that set out to look after their holiday money as the top priority. We were approached to assist Thomas Cook Money with the digital transformation of their awesome new product: Lyk, a prepaid Mastercard© travel card. Cyber-Duck helped to lead the launch of Lyk – planning and developing its user experience strategy, marketing assets and website – all in less than three months.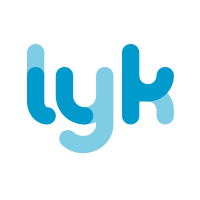 What we did
user experience

technology
Objectives
Thomas Cook Money was established in late 2017 to build on the long heritage of financial services that Thomas Cook has offered to customers for over 100 years. TCM exists to look after holiday money all year round, not just for the 2-week holiday, so creating intuitive, digitally-led products that put control back in the hands of holidaymakers was a top priority.
To make holiday money as simple as possible, Thomas Cook Money developed Lyk – a mobile-led, prepaid currency card that provides great value for customers, not just for their upcoming holiday, but for all future holidays.
Delivering a first-class customer experience required the support of experienced digital teams, which is where Cyber-Duck came in. We were asked to deliver a customer-focused design and an engaging responsive website, underpinned by thorough user experience (UX) research.
1
Product management to develop a coherent UX strategy, based on quantitative and qualitative analysis.
2
Deliver customer-focused marketing assets that helped Thomas Cook Money promote the USPs of Lyk.
3
Produce a responsive, user-centred website in under three months.
4
Increase Thomas Cook Money's customer base by making handling multiple currencies simple and secure.
User-Centred Design
To design for the correct audiences accurately, we created personas. These helped us to identify core user demographics, their motivations and expectations when it comes to travel money and prepaid travel cards. What we saw was that customers were largely unaware of how best to spend money abroad. This was crucial in defining the card and website's features and interactions.
Alongside our persona and UX research, we also conducted a thorough competitor analysis to help position Lyk ahead of similar products in the field.
Working together with Thomas Cook Money and their core agencies, we agreed on the USPs, brand positioning and marketing campaign for Lyk, all based on a consistent, powerful message: 'Happy Holiday Spending'.
Every aspect of the user journey and its touchpoints were considered. From the social promotion to the marketing website, the sign-up process to email notifications, we addressed how the user interacted with every aspect of the product to deliver a user-centric experience like no other.
Product Management
Product management is all about handling every aspect of the product lifecycle, from development to marketing. It's a comprehensive approach, and we used it and our extensive experience on Lyk. Firstly, we conducted comprehensive competitor research before moving on to a detailed product analysis around the key features and technologies currently available. How could we craft and market Lyk so it could meet its full potential?
To answer that question, here at Cyber-Duck we rely on varied user research techniques, drawing on both qualitative and quantitative methodology.
The website design, development and the marketing assets we produced were informed by our user interviews and user testing. This exercise established the user intent and developed need states, but it was through quantitative research afterwards that we validated our findings.
In this way, we steered the direction of Lyk to ensure it provided the user with exactly the kind of benefits they need. Likewise, we ensured that the marketing would work optimally with the personas we identified, and where Lyk's future laid too.
Performance-Focused Development
For Cyber-Duck, delivering a high quality, high performance and secure user-centred product is by far our most important aim. One way we met these high standards was to construct a headless content management system (CMS) that could share content across the web and mobile app from a central content repository via a secure API.
Meanwhile, the frontend of the website is built using React technology, a lightweight library encouraging the creation of reusable user interface components. Using continuous integration and delivery pipelines to Amazon Web Services (AWS) – a secure cloud services platform from Amazon – we produced an exceptionally quick and very secure website.
The Future of Lyk
As part of our work on the Lyk campaign for Thomas Cook Money, we created a robust, engaging website that puts their customer at the heart of their product. It was an exciting project, one that challenged our design and development teams to adopt new techniques to deliver the highest standards.
Lyk may have launched on the 20th of November 2017, but that isn't the end of our journey with Thomas Cook Money. We continue to work with Thomas Cook Money on Stage 2 developments. In this way, we'll ensure we can provide holidaymakers with even more exciting and innovative features ahead of the 2018 summer holiday peak. Check out the new Lyk website and order your card today.
Legal
Mastercard is a registered trademark, and the circles design is a trademark of Mastercard International Incorporated. Lyk is issued by Wirecard Card Solutions Ltd ("WDCS") pursuant to license by Mastercard International Inc. WDCS is authorised by the Financial Conduct Authority to conduct electronic money service activities under the Electronic Money Regulations 2011 (Ref: 900051).
Recommended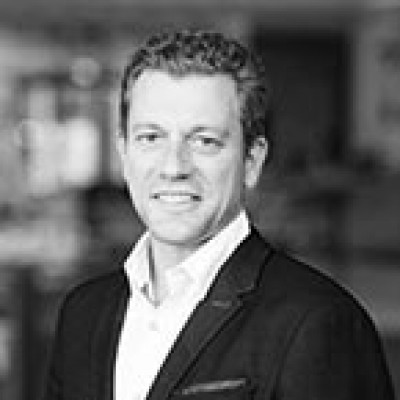 "Right from the pitch, Cyber-Duck demonstrated great customer knowledge, innovative solutions to problems and won the trust of the Thomas Cook Money team. I have worked with many agencies in my career and everything that Cyber-Duck said they could deliver, was delivered."

James Done

Travel Money Director, Thomas Cook Money