NHS Health Education England (HEE) approached Cyber-Duck to bring our human-centred UX and accessibility expertise to their digital literacy self-assessment tool (DLSA), which was developed in-house. We enlisted partner KreativeInc. to audit the tool, and supported on making it more accessible and user-friendly for the diverse needs of the NHS workforce, enabling it to meet WCAG and GDS assessment standards.
Who are HEE and what is the Digital Literacy Self-Assessment Tool?
Health Education England (HEE) exists to support the delivery of excellent healthcare to patients, by ensuring all NHS staff have access to the skills and training they need to maintain and enhance their knowledge.
The NHS has a large and diverse working population, encompassing people across different ages, genders, social and ethnic backgrounds and various levels of technological ability. Given digital literacy is an important part of working in modern healthcare, it is vital that the NHS supports its workforce with the help they need to attain and maintain the required level of that skill for their work.
To facilitate this, HEE created the Digital Literacy Self-Assessment Tool (DLSA). Individuals use this to assess their standard of digital literacy and identify which learning resources would be most useful to help them build their skills.
It also allows HEE to benchmark the overall digital capability of the NHS workforce and identify opportunities to improve.
Objectives
Arrange manual and automated accessibility auditing of the tool, working closely with KreativeInc.
Synthesise the findings, identify opportunities and advise the NHS HEE developers how to fix any issues
Project manage the test programme, including re-test rounds
Strategise around compliance, such as accessibility statements and guidance on GDS standards; confirm certification at WCAG 2.2 AA level
What did HEE need from Cyber-Duck?
The tool was built in-house using government standards; HEE required independent 3rd party support to double check that the implementation was done correctly. Specifically, they needed to ensure that the tool was compliant with the Public Sector Bodies (Websites and Mobile Applications) (No.2) Accessibility Regulations 2018, and that the tool would meet W3C Web Content Accessibility Guidelines (WCAG) 2.1 to AA standards.
This would involve an audit and results analysis by external subject matter experts. If any issues were uncovered during this process, HEE would need advice on how to fix them, as well as practical support and input on improving the tool's accessibility.
In addition, they needed help project managing the entire test (and re-test) programme and to guarantee compliance certification – all areas which Cyber-Duck has extensive experience in.
As HEE's strategic partner, we were responsible for choosing a suitable auditor for the project. After completing an initial assessment, we selected web accessibility agency KreativeInc. as the ideal company for the scale of this task. They had recently been through Cyber-Duck's partner vetting programme and passed the assessment with flying colours, so we knew they'd be an excellent choice for this project.
Collaborating with KreativeInc and internal NHS teams
As we have many years of experience in automated and manual WCAG testing, we project-managed KreativeInc. throughout the auditing and testing process. We also helped them to develop their latest reporting methodology.

As KreativeInc. performed the audits, our accessibility developers analysed the results and made recommendations for improvements. We then advised KreativeInc. on how they could publish the data clearly and efficiently, so accessibility issues could be fixed as swiftly as possible.

Together, we created a detailed summary report of the audit findings, complete with recommended solutions. By working in this way, we were able to not only help HEE improve their tool for the use of NHS staff,
but also collaborate with KreativeInc., resulting in the public sector benefiting from the improved services of a small business accessibility supplier.

Throughout the process, our team set the project milestones, updated the client regularly on progress, provided practical input on UX design and strategy, and advised the NHS development team on resolving any failure points. We ensured that an empathetic, human-centred mindset was embedded throughout the entire project.

Once our suggested accessibility improvements were deployed live, KreativeInc. carried out automated and manual accessibility retesting. We again provided support and recommendations where there were any failures in the retesting, and eventually the tool achieved WCAG certification.
Results
In November 2022, it was confirmed that the DSLA met the WCAG 2.1 AA standard (with a 100% pass rate). We were thrilled with this result, because not only had we helped the client meet their legal GDS requirements, but also make sure the tool is usable and accessible for all types of users in the NHS workforce.

This is just one example of many successful accessibility programmes that Cyber-Duck have delivered in the public and private sector, from projects encompassing large digital web estates, to smaller microsites and portals. Inclusivity and accessibility are critical when it comes to public services like the NHS; we're proud to have built this relationship and worked with them to deliver outstanding results for their user base.
Recommended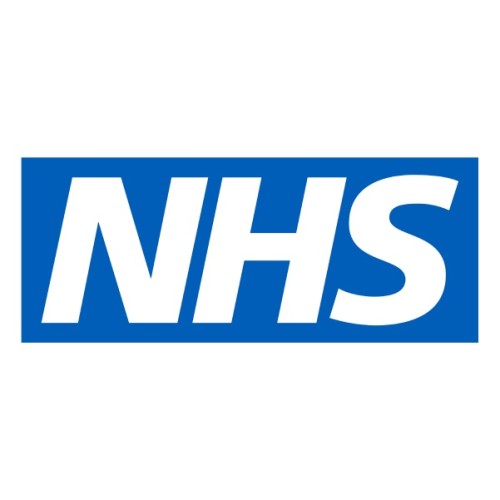 Cyber-Duck fully understood what the requirements were. They had excellent attention to detail and kept us updated throughout the process. They delivered on time. A pleasure to deal with.

Linda Feldman, Programme Manager, Clinical Placement Management Service Programme, NHS Health Education England