The new 'What's in It for Me?' website is designed to be a one-stop resource for UK citizens, aiming to learn more about what the European Union delivers. It includes a plethora of multimedia, video and localised content, and was featured in national press on launch, along with the NMA and BBC website.
Awards won
Communicator Awards - Government Web Design for the European Commission
Interactive Media Awards - Outstanding Achievement in Government Web Design for the European Commission
Interactive Media Awards - Outstanding Achivement for Governmental Web Design for the European Commission
Key stats
400%
increase in mobile and tablet traffic
Winner
of 3 prestigious awards
As high net contributors to the European Union (EU) budget, it's understandable that UK citizens want to find out more about how we benefit from European membership. Far more than many realise, the EU is multi-faceted and performs a myriad of functions: ensuring we can travel freely and safely in Europe; fighting crime and helping police borders; and giving consumers a fair deal, making food and the environment safer.
We were selected by the European Commission to produce an informative yet engaging web-based alternative to the "What's In It For Me" pamphlet. The website aimed to help UK citizens learn more about the benefits of being an EU member country.
Transfer pre-existing content from the 'What's in It for Me' pamphlet to an engaging website.
Develop a flexible architecture and content strategy to allow for additional content.
Design infographics and other interactive elements to bring content to life.
The key challenge for this project was to create a website architecture that could cover the many aspects of the EU's benefits for UK citizens.
We aimed to group these facets logically, so people will be able to find information relevant to them quickly and easily. For instance, the EU funds many projects across the UK, so we wanted to make it easier for people to find projects happening near where they live.
Lastly, many of the negative stories published about the EU are based purely on gossip or rumour. So, we needed a place to dispel the urban legends, giving the real facts behind the hearsay.
To tackle this, we conducted research and card sorting sessions with British citizens from all walks of life. This informed the final information architecture and content strategy.
Our work meant the European Commission could publish new content, ensuring the website did not become stale and out-of-date like it's printed predecessor.
Outcomes
We produced a user-friendly website which presents down-to-earth information in an engaging and interactive way. The website was underpinned by a unique 'What's In It For Me?' brand, including a logo and a set of guidelines around colours and typography.
Throughout the production process, we validated our ideas with real people: drawing on a variety of research methods, such as interviews, eye tracking and focus groups. We brought the content to life using infographics, video and interactive elements, inspired by the ideas and desires of real users. They are encouraged to read and then share content on social networks.
Finally, the responsive website is integrated with a CMS, so the European Commission team could easily keep the website updated in real-time as stories or news breaks. The new website attracted a great deal of attention from the media and award bodies: winning Horizon Interactive, Communicator and Interactive Media Awards.
Key stats
400%
increase in mobile and tablet traffic
Winner
of 3 prestigious awards
Recommended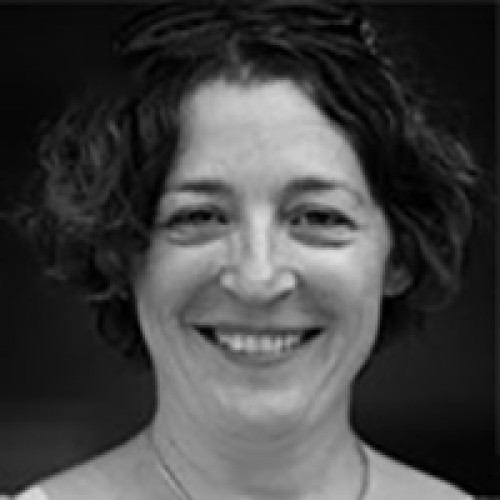 It has been a real pleasure working with Cyber-Duck. They helped us breathe new life into subjects that usually seem a little dry - which was the ultimate goal of the project.

Head of Media, The European Commission