With over 40 market-leading companies within its group, Wilmington plc is a one-stop shop for all you need to know about financial, legal, and risk & compliance. But in 2015, its brand was dated and it didn't reflect who Wilmington plc was in the 21st Century. In February 2015, the company announced a new brand and its intention to build an all-encompassing hub for its many companies.

Wilmington plc partnered with Cyber-Duck to deliver a unifying Digital Hub, with a smart widget to increase brand recognition and connectivity. The website has generated over 7 million unique visitors since launch in August 2015.
Key stats
57%
growth in organic traffic
7m
unique users in two years
25m
views, with 2-minute average session length
Wilmington plc is a knowledge consultancy of great renown. They equip businesses with the knowledge they need to become the top players in their field.
To achieve this, over the years Wilmington plc has acquired over 40 separate companies to provide a wider selection of knowledge. But each of these companies operated separately; in fact, they operated so autonomously that staff at subsidiary companies didn't identify with Wilmington plc at all.
Wilmington plc aimed to rectify this by creating an overarching brand. This brand would help staff and customers alike identify and recognise Wilmington plc as the parent company, aiding cross-sales and brand equity in the process.
That's where Wilmington plc required Cyber-Duck's skills. We were commissioned to create a single website, an all-encompassing hub where Wilmington plc's many brands would be gathered. The hub would empower Wilmington plc's customers, connecting them both with the companies they already knew and the ones they didn't.
Revolutionise the way customers engage with every Wilmington plc brand through an inclusive hub.
Guarantee brand equity and recognition by introducing a way to connect each brand's website together.

Promote internal solidarity between each of Wilmington's 40 companies, boosting staff morale and cross-sales.

With 40 brands in its group, Wilmington plc had already created a lot of content. But the new Digital Hub would bring all of it under one roof. As a result, we had to consult each of the stakeholders in the project: that meant representatives from every brand.
We conducted stakeholder interviews and workshops to identify what staff expected from the project. Some brands were resistant to the proposed changes, but that's why we conducted workshops; we could identify their worries, and then redirect the project so that everyone would benefit.
Following our stakeholder workshops, we identified several personas – characters who represent a brand's user groups – and how they interacted with content. We saw where content interests overlapped, and created a content strategy with categories that prioritised meaningful connections and delivered a quality user experience. We identified the following categories for the hub: Risk & Compliance, Finance, Legal, and Insight.
With our content strategy, we would help Wilmington plc reorganise its internal brand structure to promote the connections users wanted.
But all this research had to be implemented somehow, and with minimal disruption to daily business. To achieve this, we created a custom CMS. In the Digital Hub, admins could use this CMS to create a profile page for each of Wilmington's businesses.
The CMS allowed Wilmington's staff to create previews for key pieces of content from each business unit, thereby enhancing user journeys. But we didn't stop there; we also implemented custom analytics so Wilmington could track customer journeys and constantly improve their platform.
However, that's not all the CMS empowered Wilmington to achieve. It introduced a flexible widget that could be used on any of Wilmington's 40 individual company websites. Replete with information about relevant services, the widget provided continuity between the brands. It also increased brand recognition and connected each company back to the Wilmington hub.
After launch, we continued to support Wilmington and to optimise the widget with the latest technologies. In 2017, we rebuilt the widget using React Native. This made the widget far easier for Wilmington to change features and run A/B tests.
Results
In the end, we delivered a high quality, unifying Digital Hub for Wilmington plc. Launched in 2015, it successfully connected each of its 40 brands and promoted consumer trust and recognition.
It was a complex project, one that meant balancing the needs and goals of numerous distinct businesses with one another. But using our content strategy, we created a custom CMS and hub that enhanced user journeys and met the needs of each brand.
Similarly, we increased Wilmington plc's brand awareness with the innovative widget feature. The widget allowed users to make more meaningful connections between Wilmington as a parent company and each of its subsidiaries, something the widgets on each businesses' website also bolstered. We therefore helped to promote cross-sale value at Wilmington plc.
Two years since launch, Wilmington has attracted over 7 million unique users. The group's pages have received over 25 million views, with an average 2-minute session duration. Through well-honed optimisation, an impressive 57% of the group's traffic is organic.
Key stats
57%
growth in organic traffic
7m
unique users in two years
25m
views, with 2-minute average session length
Recommended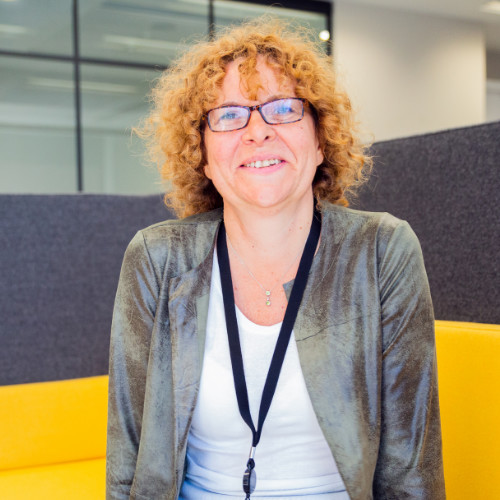 I regard Cyber-Duck as real partners in our digital strategy. Their team not only had the competence to do the job, but also the vision to help us develop it further than the original brief.

Group Web Project Manager, Wilmington plc