At the annual Quack Hack, team Quacky Trips worked together to develop a travel itinerary with virtual reality (VR) integration geared towards walking holidays. HappyTrails is the result: a unique app that is designed to enhance the user experience of planning a walking holiday through VR.
At Cyber-Duck, our aim is to challenge ourselves by using new technologies in interesting ways. The Quack Hack is the perfect time to do this. This year, the teams had a range of different technologies to tackle, but my team's focus was on the creation of a travel app.
My team consisted of software developers Tiago and Wai, UX designer Ollie, and myself, a Quality Assurance (QA) Assistant. Our goal was to help people to both plan and organise their holiday using new technology. To do that, we decided to utilise virtual reality (VR). Our idea was to give users an enhanced planning experience, and we wanted to do that by enabling users to 'try before they buy' a walking holiday through VR. We also wanted to make the itinerary itself exciting and visual, and to connect the itinerary to the user's calendar too.
Building a VR travel planner app
The first stage of our project was the planning phase. We conducted persona, market and competitor research to create a really robust travel planner app.
During our market research, we found that the travel market is currently saturated with apps. There are loads of different travel planning and itinerary apps out there, with most geared towards holidays abroad. In apps like TripIt and Google Trips, your itinerary includes the flight, accommodation and things to do when you're there, but not a lot else. We wanted our app to be more stimulating.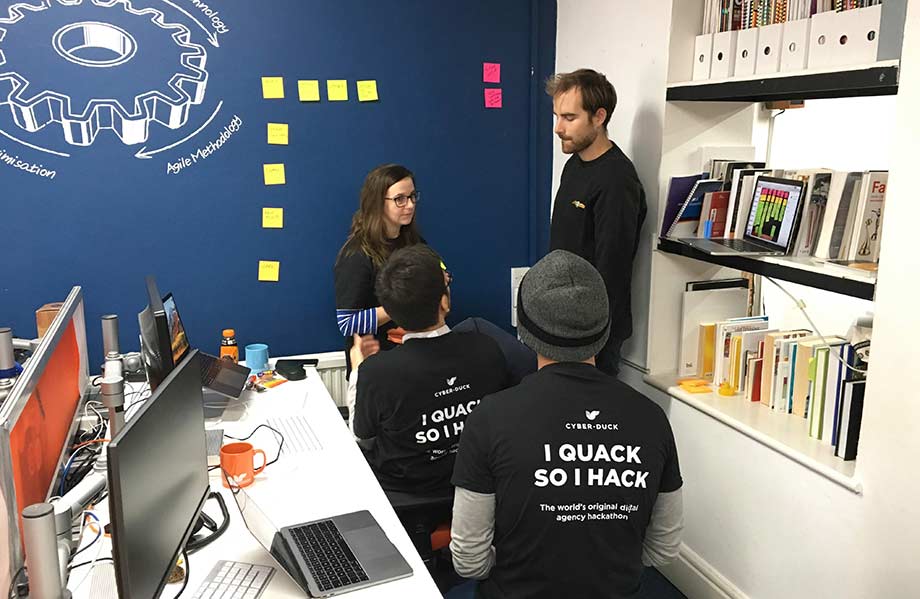 To do that, we could either focus on what these apps lacked or where they excelled, or we could go our own way. In the end, we decided it was best to offer a niche product with a fresh angle instead. We felt that by focusing on walking holidays and VR, we could offer something new to the market. Once our plan was in place, we could begin building the VR travel planner app in earnest.
The hack itself was a serious challenge. We had to learn how to use new technology and harness it in a 24-hour period to produce a completed product – no easy feat. We had to plan carefully. If we didn't, catastrophe could strike. So our next task was to see if our ideas were realistic and if the application programming interface (API) could handle what we wanted to do. That meant limiting our project – our main goals, therefore, were personalisation and VR, both of which would enhance the user experience of booking walking holidays.
But why would VR be an engaging user experience? Namely, it's because we could transport users to their intended destination through VR. As a computer-aided 3D environment, we knew that users could explore their holiday through VR. The idea was to have a 'try before you buy' angle to the app, allowing users to escape into the natural world and see what their itinerary will consist of. This will include what sort of attractions they can see, and what pubs, restaurants and wineries are en route. It's a really immersive experience. Ultimately, we would get users excited for their trip and hopefully increase bookings!
Bringing VR to the travel itinerary planner
Although the main focus of our project was the app itself, we needed a marketing site to raise awareness about our product. We therefore built a marketing site that consisted of a home page, a trail page with information about the walk, and the itinerary. We also included another prompt for users to download the app to experience the Inca Trail in VR.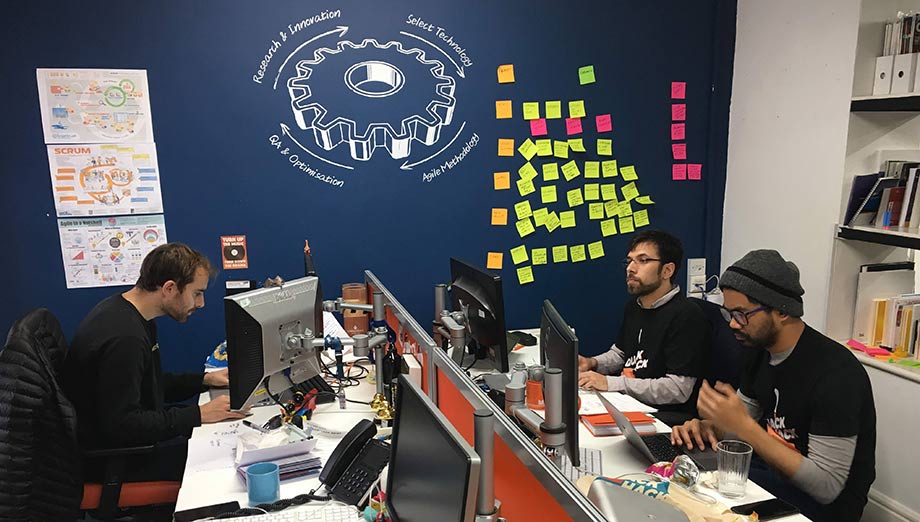 While our website did include staple features for a travel website, we were keen to gear our website towards the VR experience and app. To do that, we used Kotlin programming language to develop a visual prompt to get users to download our app. Kotlin is state-of-the-art programming for Android; it is quicker to use and far more detailed than previous languages. It's modern, concise, and safe, and it you can also connect it with Java-based code. Simply put, it's fantastic, which is why Netflix, Slack, Reddit and Deliveroo all used Kotlin to build their apps. We were keen to explore Kotlin programming language so we could deliver better products for our clients.
Another great feature was our tutorial. We used VR cardboard to show how the VR would work; we used it on our app to highlight popular attractions tourists should look out for on the Inca Trail to Machu Pichu.
Meet HappyTrails – Marketing our product
It goes almost without saying that walking holidays are quite popular. To escape the hustle and bustle of the city in search of greener pastures and a good, long walk - sounds nice, doesn't it? Across the world, there are many popular hikes that thousands of people undertake every year, like the Appalachian Trail in Virginia USA, Inca Trail to Machu Pichu in Peru and the Pennine Walk in the U.K.
However, some of these walks are incredibly long and take days to complete. Wouldn't it be great if you could have a quick peek at what to expect on the hike before you go? Or alternatively, if you are a keen hiker, get yourself even more excited for the trip by immersing yourself in what you will see when you get there?
That's where our product comes in. Meet HappyTrails, a robust VR app that hikers and amateur walkers alike can use to view the most exciting parts of the walking holiday before they go. It's the only app that allows hikers to view a showcase of all the fantastic walks available to them. HappyTrails is a unique and totally engaging experience.
Bring hackathons to your business
It's truly amazing what you can accomplish over a weekend hackathon. But you don't have to limit hackathons to the weekend; you can also conduct them over a couple of working days. You'd be surprised what you can achieve in such a short space of time!
Want to harness the power of VR for yourself? Cyber-Duck has strong technical and marketing expertise to bring these kind of experiences to life. If you're keen to conduct your own Hackathon but are unsure of where to start, please don't hesitate to get in touch with us. We're happy to help!
Find out more about the other products from this year's hack: