We are extremely proud to announce that Cyber-Duck is a Google Analytics Certified Partner (GACP). This recognises our leading Web Analytics capabilities – covering everything from advanced tracking setup, data analysis and ongoing campaign optimisation.
Google only partner with the best of the best! Their Google Analytics Certified Partners qualification – widely known as GACP – is awarded following a vigorous vetting assessment. As you can imagine, it's quite a competitive and lengthy process.
Through detailed case studies, client references and interviews, Google only certifies agencies that excel across every dimension of web analytics: from data analysis, reporting and testing to conversion rate optimisation (CRO). It almost sounds like you're being challenged in the Crystal Maze… but it's intended to be challenging!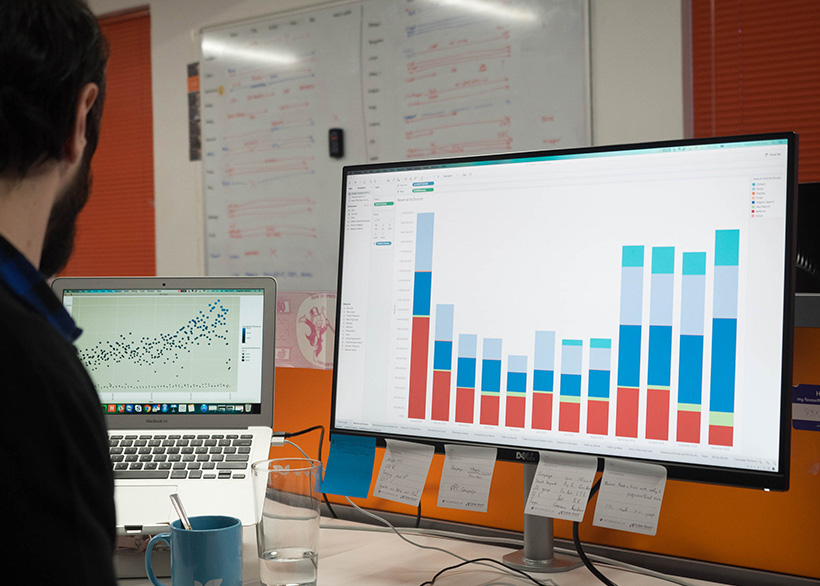 What Does This Mean for Your Business?
Becoming a Google Analytics Certified Partner cements our expertise in this field. It demonstrates our expert analysts have the proven capabilities necessary to consult and make recommendations for marketing campaigns or website design.
As ever, we go the extra mile. Every single Cyber-Duck client marketer has even achieved the Google Analytics Individual Qualification (IQ). So… we know Analytics back-to-front, upside-down and inside-out!
Here's a snapshot of our Web Analytics services:
Web analytics implementation – while complex, Google Tag Manager (GTM) can centralise, customise and increase the depth of insights for your business.
B2B intelligence – our targeted Lead to Sales software can uncover business user journeys for B2B clients. Perfect for personalisation!
Data dashboards ­– we design, build and automate visual dashboards that increase visibility and empower staff with the metrics that matter for your business.
Conversion rate optimisation – landing pages are fine-tuned for performance with A/B testing. Ideas are sparked by Google Analytics data and user feedback!
Creating dashboards helps you base all business decisions on data insight and monitoring.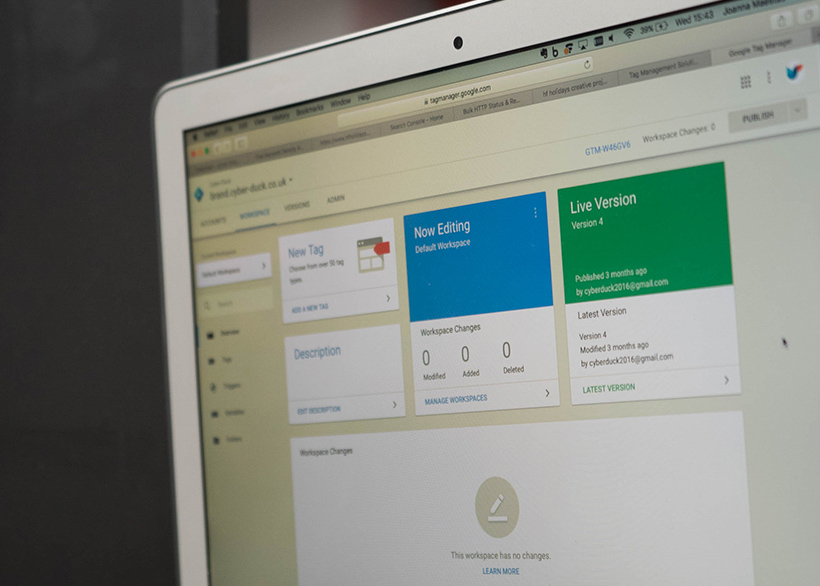 How Did We Become Certified?
We demonstrated our leadership and experience in analytics strategy, technical and analytical expertise and implementation. GACP is designed to prove an agency ensures consistent high quality and can deliver recommendations for clients.
In each case study, we demonstrated three things: technical ability, analytical ability and business impact. Technical ability refers to the implementation of code, while analytics capability includes analysing data to provide insights and recommendations for improvement (no surprise there!).
The sophisticated Google Tag Manager is key. Competency must be demonstrated in at least two of the three case studies!
Business impact refers to the difference your recommended changes had on business KPIs, based on your earlier data collection and analysis. Lastly, we outlined each member of our team's expertise and individual certifications.
But these are more than requirements for us! We're passionate about web analytics and the possibilities that intelligent data analysis can unlock for your company. Our certified team would love to work together – optimising your marketing campaigns to delight your audience.