Building creative R&D projects is embedded into our culture and identity at Cyber-Duck – but we often have to balance this with our commercial commitments. Following the huge success of our product UX Companion, Danny was invited by Smashing Magazine to explain the importance of R&D and how to make these creative side projects work.
Many agencies pursue creative, innovative solutions for clients as the best way to make an impression in the crowded digital space. However, Danny believes that investment in R&D 'side' projects is a powerful addition; these projects can be a creative outlet, a motivational chance for your team to experiment and shape their own vision.
But, balancing R&D dreams with innovative client projects isn't easy. Side projects must be chosen and managed effectively to achieve real success – and Danny's article explores how this can be done, drawing on our experiences developing UX Companion, our popular user experience glossary app, for inspiration. With over 12,000 downloads for iOS alone, the app was among the first to offer a practical glossary of tricky user experience terminology – but we learned a lot from the development process.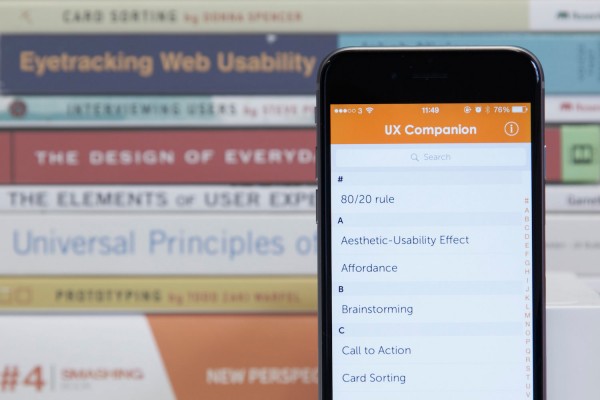 We've gained fresh inspiration on how to make side projects work from having learning lessons from developing UX Companion.
Head over to Smashing Magazine to read the article, where Danny explains how to:
Shift your commercial mind-set to appreciate the longer-term benefits of supporting side projects.
Become inspired by emerging technologies and trends to invest in the right projects, which solve genuine challenges.
Ensure your 'passion' project could be loved by a wider audience by drawing personas and use-cases, and selecting the best format.
Proactively manage time and resources for commercial client & experimental R&D work, leaving enough flexibility to tackle any surprises.
Use side projects to increase your team's engagement and motivation, by encouraging them to expand skills and try out new things.
Commit to a high level of quality, and continue to maintain and release new features.
UX Companion is available for download for Apple and Android here. If you'd like to find out more about Cyber-Duck's creative R&D abilities, please get in touch.