Mobile has shattered the traditional, linear customer journey. Now, users impulsively turn to mobiles for real-time inspiration, answers and purchases. Brands must optimise content for these 'micro moments', christened by Google. Here's an introduction to the concept and our tips to get started.
Users' obsession with mobiles has transformed how they search for and interact with brands. For example, it's tempting for marketers to imagine users sat at laptops, combing through their brand's website for information or products. But put yourselves in their shoes. You're browsing ideas or answers while stuck in queues, cooking dinner, bored on public transport, watching television…
In reality, users impulsively turn to their devices for short bursts of activity whenever they want to learn, find, do or buy something. In April 2015, Google's SVP of Ads & Commerce, Sridhar Ramaswamy unveiled their research into this behaviour, dubbed micro moments marketing. It reframes how we must plan and optimise content that suits real-time mobile search, based on intense study of users' intent.
What is moment marketing?
Google introduced micro moments to tie nicely into the increasing popularity of mobile and voice searches. That's particularly important for the UK. Adobe's latest Digital Index revealed 60% of traffic for UK retailers were via mobile last Christmas and more than £4 out of every £10 is spent by users on mobile devices.
Micro moments play a major factor when it comes to purchase decisions. While engaging with a product or service, users perform actions based on the context and stage of their journey. In the world of micro moments, the typical user journey includes these stages:
Daydreaming / researching
Exploring a more specific idea
Booking or buying
Doing / further actions post-purchase
Mapping Micro Moments Marketing
As we have covered, micro moments have shattered the traditional, linear purchase journey. Marketers must think about search engine optimisation (SEO) in a new way and gear content towards these moments. This means you can tap into users' thought processes at each stage. As they search for answers on-the-go, you can meet their demands by anticipating their search query and creating content that will appeal to them.
For example, Dunkin' Donuts needed to get on the map of busy commuters on the hunt for their nearest coffee fix. Most search for "coffee shops near me" via Google. Combining their brand awareness, 'Time to Coffee' microsite and paid search ads, Dunkin' Donuts can offer the best solution. It reveals how long it takes to get there and even how long the queue is – so they could head for another shop nearby if needed!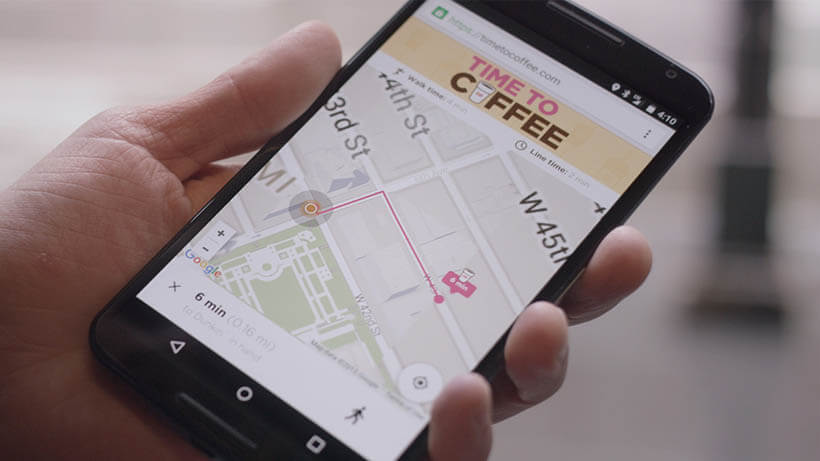 SEO Developments & Micro Moments
Key developments in SEO has amplified the importance of micro moments marketing. Encouraged by increased personalisation, voice and AI tech, users' searches have moved away from short-tail queries. Now, they prefer long-tail, conversational questions. Many brands use feature snippets, emphasising content that groups and answers question. This increases their chances of appearing directly in search results.
Algorithms have also advanced. Google Rankbrain can often understand the user intent behind keywords, based on their previous searches. So, they can even suggest new things to the user before they fully type their next search! Read our last blog on search engine relevance to discover how you can create and optimise content that appeals to the 'query behind the query'. All of this highlights how marketers need to serve content based on context and intent in the right tone of voice to answer a user's questions.
Content & Micro Moments
Micro moments marketing can also help increase the targeting, production and quality of content. It's easy to try it out. Simply pick a theme that relates to your business/industry and map out the different elements of the user journey. This should begin at the daydreaming stage and end with the doing stage.
Here's an example. If I choose 'holidays' as a theme for a potential travel business, I would break a user's journey down into a few simple content ideas:
Must-See Places to Visit (daydreaming)
How to Plan Your Trip (exploring/researching)
Checklist for Booking a Holiday (booking)
Every Holiday Should Include… (doing)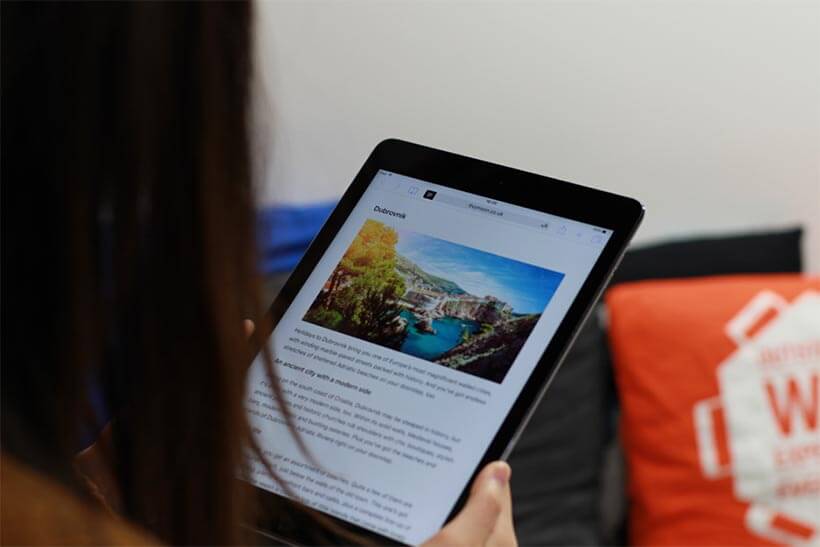 This example provides plenty of fodder for my content calendar, each week of the month. Each stage can be repurposed into a different format, so it can be used again in the future.
So What's Next?
Micro moments marketing must become a key part of your strategy for 2017. Brands can win business with timely, relevant and authentic information, like product details and reviews.
Anticipating the 'moment' is key. Only sound planning will ensure you have the content available. While sounds daunting – as a 'moment' usually occurs once for each user – the great thing is that multiple people will be looking for the same answers at different times. There's always a chance to capture the interest of your audience. Get in touch if you'd like to learn more about how to incorporate micro moments marketing in your strategy. Our next article will dive into templates and processes to optimise your SEO for micro moments!
Update: You can also discover more about micro moments in our follow-up article, Micro Moments Wheel - How to Map Your Customer Journeys.