Welcome back to another edition of our popular Cyber-Duck weekly. This week the ducks are the proud new owners of a coveted ISO 9241-210 (Human Centred Design) accreditation, we were sent our Gold 2012 communicator award which is now sitting in our trophy cabinet and our BI Dashboard went live in the office.
Cyber-Duck reaffirmed itself as the UK leaders in UCD (User Centred Design) by being the first full-service digital agency to obtain the prestigious ISO 9241-210 (Human Centred Design) accreditation this week. Tom Stewart, the executive chairman of System Concepts and editor of the international Human Centred Design standard confirmed that Cyber-Duck's User Centred Design (UCD) process conforms to the new standard.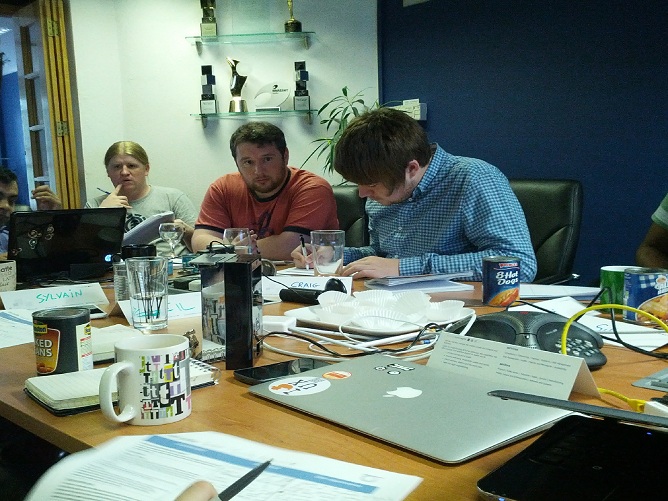 ISO 9241-210 helps digital agencies, businesses, start-ups, governments and NPOs to adopt a proven methodology of designing any type of interactive system that is not only easy to use but also pleasurable, enticing the user to come back for more.
Cyber-Duck were also pleased to receive the Communicators Award this week. The Award of Excellence from the 18th Annual Communicator Awards was scooped up in the category of Charitable Organisations/NonProfit for website design for our work on the 'Arsenal Double Club' website. The community site was set up to help children learn different languages through playing football.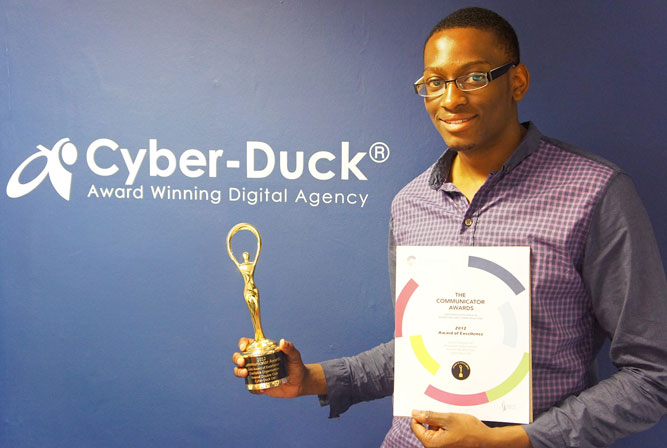 Cyber-Duck utilised the newly created Business Intelligence Dashboard this week. The innovative QuackHack product has now been mounted on the wall of the studio in full HD allowing all Cyber-Duck staff to view important project data and information.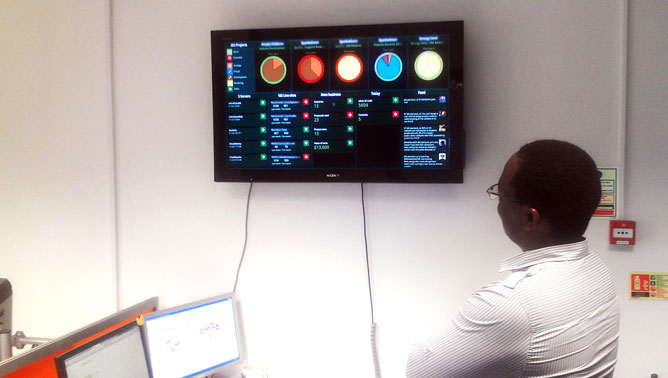 Industry News
Elsewhere, Microsoft acquired American professional social network, Yammer for a reported $1.2 billion (£770 million) in what seems to be a blatant move against Google for technological dominance in the workplace.
Founded in 2008, Yammer has since raised funds of around $142 million, and shows potential for international growth. It currently boasts approximately 5 million professionals from large corporations like Ebay, Ford and Deloitte. It essentially allows companies to create and manage their own private social networks for their employees, mostly used for its messaging tools.
Google can celebrate the 1st birthday of their social network, Google+. The social network has accrued over 170 million users to date. Despite being accused for having largely inactive users, Google+ has brought out some incredibly useful tools and software including the hangouts and sparks features. They have cleverly woven the social network into their Android software.
Google have also announced the release of the Nexus 7 which customers in the UK can now pre-order. Google boast to have created the world's first 7 inch tablet with a quad-core processor. The device has been optimised for all the features of Google play, which ties together all of Google's properties around music, movies, games, books and apps. The Nexus 7 will give users access to over 600,000 applications and games and over 4 million books. Weighing just 340 grams, it is has been predicted to really attack the tablet market.