On 13th of September 2013, front-end developers from across Europe gathered in Villa Elisabeth, Berlin, to talk CSS.
Following their success in May in Florida, Michael P. Pfeiffer, Kristina Schneider and Nicole Sullivan delivered the CSS Conf EU, filling a gap in web development community events.
Over the last few years we have been to some amazing events featuring great technology and web development breakthroughs, but none of them have been a not-for-profit conference focused solely on CSS. It turned out to be a huge success for both the organisers and the attendees. As a result we enjoyed two parties, and a full day's worth of content tailored to front-end developers.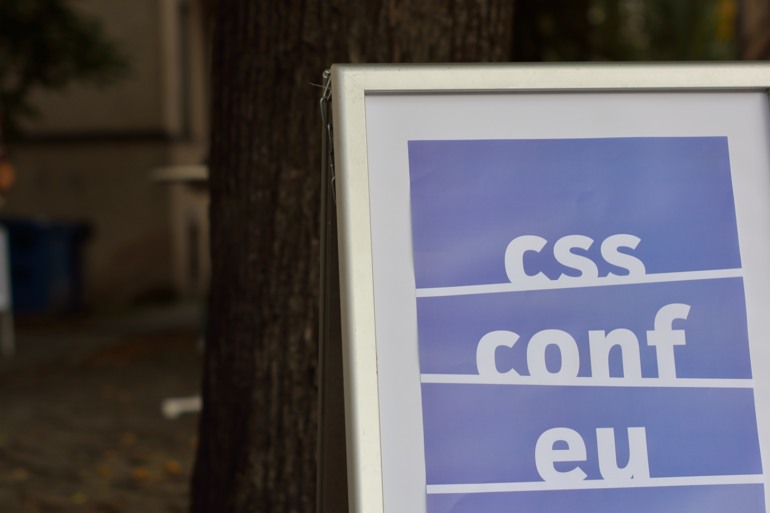 The "CSS Conf EU" was held in Berlin, Germany on the 13th September. The event was hosted by Jed Schmidt, a JavaScript developer and the guy behind browserver, ramendan, and 140byt.es. Jed kept order whilst keeping the audience amused with CSS jokes and puns. As a result, a tight schedule was kept to and we all felt involved in the positive atmosphere.
Nicole Sullivan - Keynote
The keynote presented by Nicole Sullivan got us all to think about what we do, how we got to where we are now, and where we are going from here. It was always easy to get inspired by Nicole's words as her own story is one that, despite the many turns, we could all easily relate to.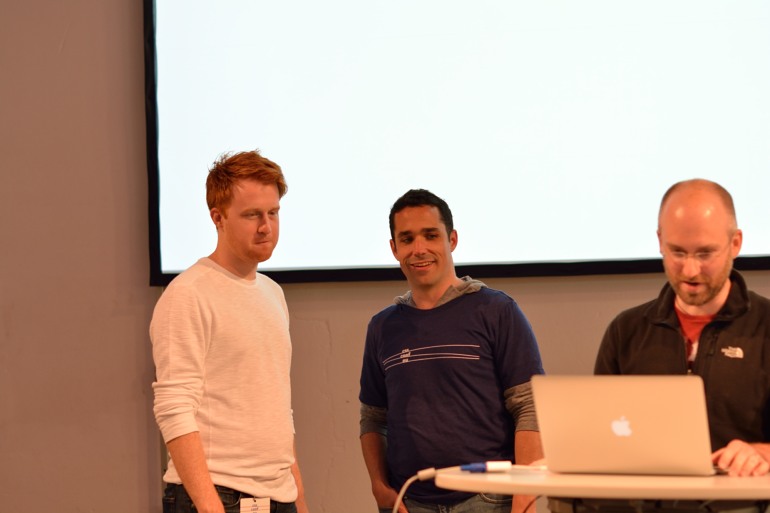 Alex Sexton, Jed Schmidt and Mike West.
Speakers and Talks
The selection of presentations was spot on, varying from well recognised and experienced speakers, to first time runners with a lot to show. Among the talks we had some history to remind us why things work the way they do. Overall we got a better understanding of how CSS is made, and how it is evolving.
The day was full of clever coding showcasing the amazing things we can achieve right now, as well as how browser implementation of highly anticipated techniques, which is finally becoming a reality. Two examples of this are Ana-Maria Tudor's Codepen samples and Adobe's HTML5 website.
One particular presentation that took most of the attendees off guard, was Mike West's talk about security. Many of us had no idea that CSS is one of the things people can use to steal information from your users, or even make your website look (and act) like someone else's.
Chris Eppstein showed us how him and his team have been working hard to make our lives easier with the new version of Sass, which brings a new way of debugging and many new features to manipulate data within our stylesheets.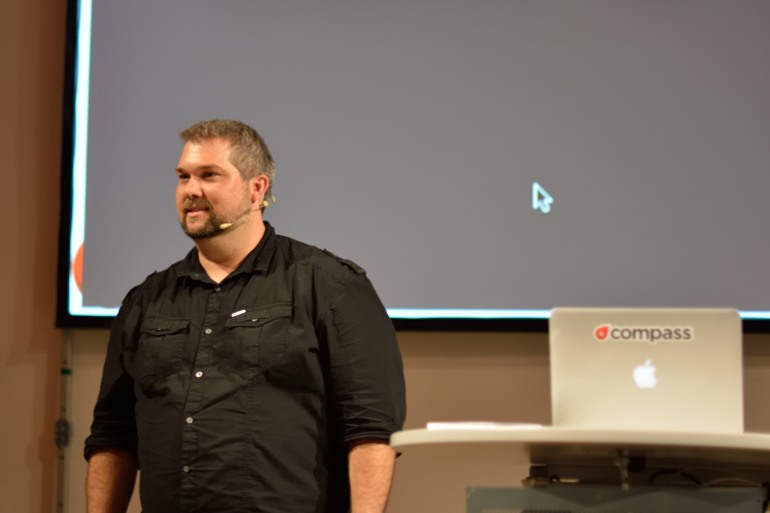 Chris Eppstein speaking about the future of Sass.
Harry Roberts gave a talk about normalising designs to produce better CSS, "Front-end development is more, much more than just replicating pixels from a PSD." This quote summarised much of what I took away from the event, as it reaffirmed the importance of our work in the web development industry.
Share Impressions
At Cyber-Duck, we like to support these kind of events, not only to learn a bit more about what we love to do, but to be an active part of a thriving professional community who have to learn and share in order to succeed. I am sure that CSS Conf EU will come back next year, stronger and more interesting for all of us who spend our lives writing and loving CSS.