It's been a week since the "Reasons to be Creative" conference festival in Brighton. Now the dust has settled, here's the story of my experience as an Elevator Pitcher.
Now in its 10th year, "Reasons to be Creative" is a 3-day conference held every September in Brighton. There's an amazing breadth of talks, genuinely with something for everyone: whether you're into illustration, creative hacking or just seeking out a bit of creative inspiration.
But the word 'conference' doesn't do it justice. With a warm, welcoming, community vibe, the event really does feel more like a festival; as ringmaster and organiser John Davey mentioned in his closing remarks. This is perhaps in part thanks to its location in Brighton, with plenty of establishments right on its doorstep for attendees to congregate, getting to know each other over a few beers after a day full of inspirational ideas. Sasha has written about these more here.
The Elevator Pitch
I first attended 'Reasons' in 2013. That year, one of my favourite sessions was the Elevator Pitch segment. It's a rapid-fire session where 20 different speakers get 3 minutes — and I mean literally 3 minutes only — to strut their stuff on stage. If they impress the crowd enough, they could get invited back for a full hour-long speaking gig the following year.
In fact, I liked it so much that I decided to submit an application for my very own Elevator Pitch, so I could be part of it myself. I submitted earlier this year and gave it little thought… until I got the email back from John, saying "You're in!" This meant I had to face the thrilling, but terrifying reality of figuring out how I could possibly squeeze all of the stuff I wanted to say into just 3 minutes. If anybody asks, a 3 minute talk is much harder to prepare for than a 45 or 60 minute talk. I'd be tempted to pick the latter every time.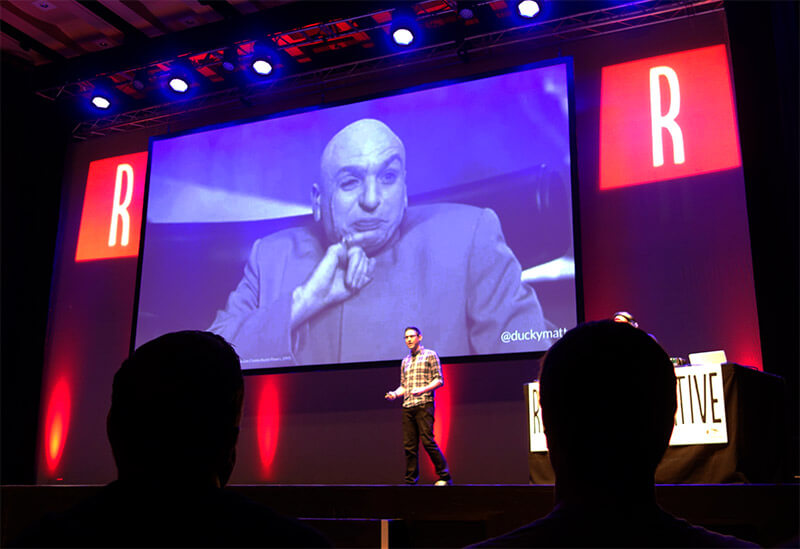 Behind the Scenes
Joining the conference as an Elevator Pitcher was quite a different experience, in comparison with being an attendee. There are the inevitable nerves about appearing on Brighton Dome's main stage in front of a potentially thousand-strong audience gnawing at the back of your mind throughout the event.
Despite that, the great thing about the Elevator Pitch is that you're in the same boat as 20 (or 16, as it turned out this year) other presenters. Becoming friends and developing a sense of camaraderie with an eclectic, talented bunch of fellow pitchers you had only met just a few days beforehand made the conference a thoroughly enjoyable experience. My fellow pitchers ranged from creative hackers, to sound engineers, illustrators, designers, and everything in-between! It was like having a support network with you, wherever you went: from always having a friendly face to chat to between sessions, to simply sharing the odd knowing nod with each other.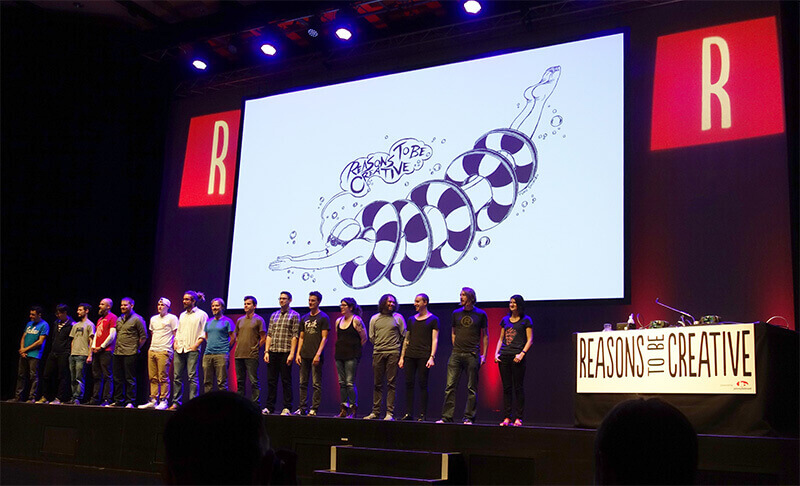 As an attendee, I'd never really considered the incredible amount of preparation and work that goes into the Elevator Pitch session. When you think about it, it's a logistical nightmare; each speaker has just 3 minutes, with no time between handovers or for technical mishaps. Thankfully, after running the Elevator Pitch session for many years, John and his awesome team were more than prepared. They worked hard to help us rehearse and get into shape ourselves. It was worth it too. The difference between our first rehearsals to the live presentation was palpable. A special mention should go to John and his A/V team, along with our brilliant 'lifeguards' Andy, Chris and Elizabeth. They were so patient, helping to prepare us with military-like precision until we all knew the drill.
During the presentations themselves, we were lined up backstage awaiting our call to enter stage left. It's difficult to describe the feeling, but I can only imagine it's what it must be like for a skydiver awaiting their cue to jump from a plane, a mixture of adrenalin and nerves.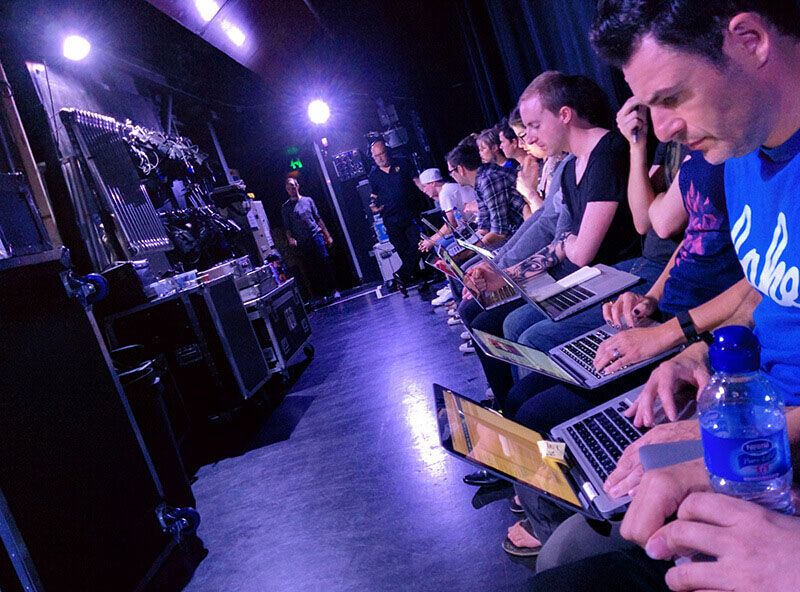 My Pitch
The great thing about this format is that before you know it, you're on stage being given a 10-second call. My talk was about redesigning the client relationship. I shared some personal horror stories, before explaining how a lot of these situations were completely avoidable, and often were a monster of my own making. I then covered a couple of tips for designing how we work to avoid these situations, from communicating more transparently, to how we present design work, and building mutual respect — a lot to squeeze into 3 minutes, I can tell you! For more ideas, my slides are below.
In Summary…
A couple of my fellow pitchers, namely Geri Reid, Mark Lambertz, and Martin Hollywood have shared their experiences too, so I recommend you check out their articles. I can only add to the chorus of their conclusions: if you get the chance to attempt an Elevator Pitch yourself, you absolutely should!