Cyber-Duck has worked closely with BAM Construct UK, a leading construction and property services company, for the past ten years. On this occasion, we executed a strategic design overhaul of BAM's corporate website. We wanted to reflect the company's integrated services, its business ethos and project experience.

The editorial-style case studies and professional project photography have been popular with the target audience and the website receives over 23,500 visitors a month.

Awards won
Construction Marketing Awards - Best Social Media Campaign for executing BAM Construct UK's Facebook strategy
View the website
Key stats
23,500+
visitors per month
27%
traffic from mobile devices
700,000%
page views per month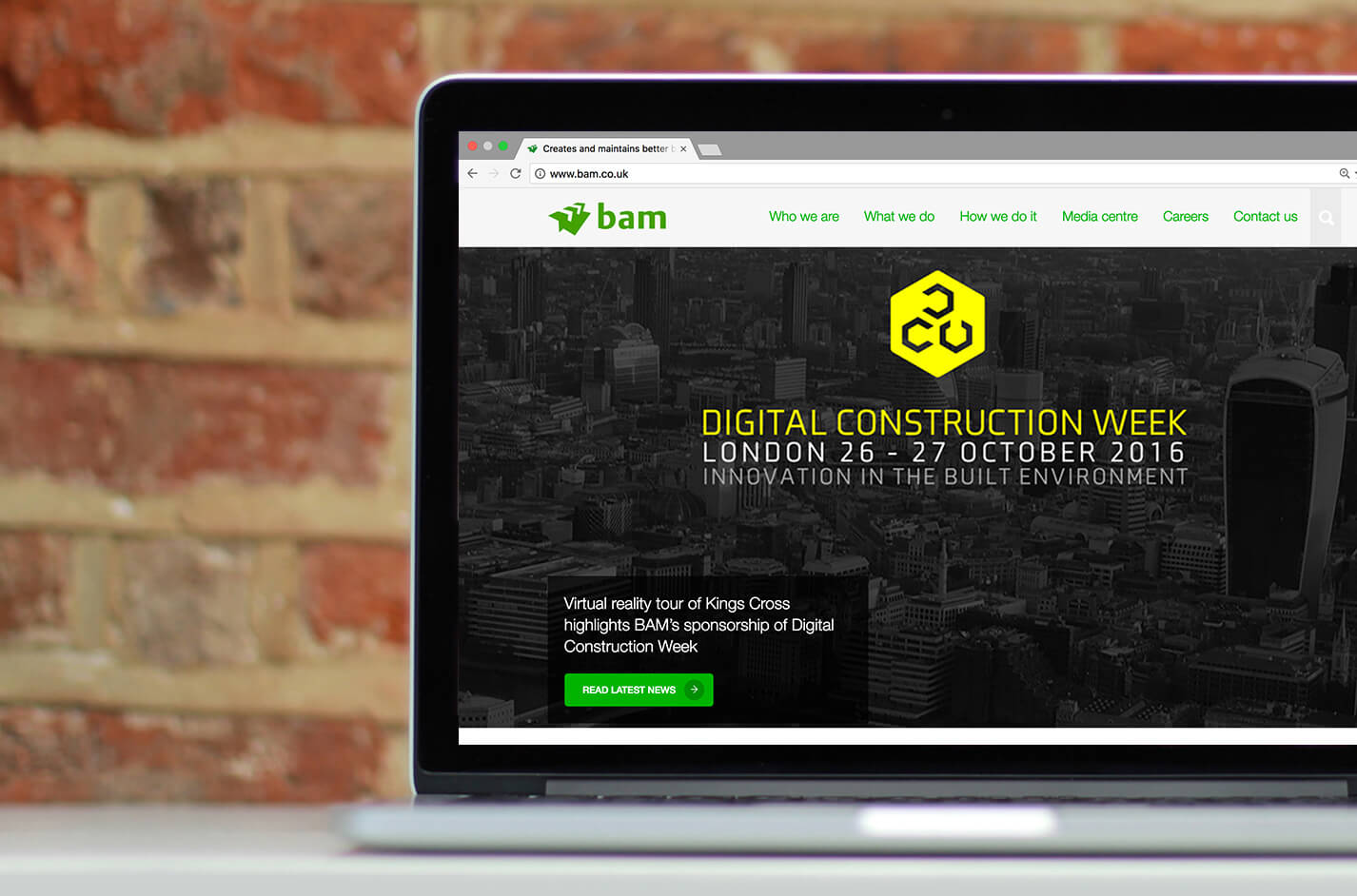 OBJECTIVES
Over the years, we have launched a variety of projects for BAM Construct UK: from web production to marketing and social campaigns.
One powerful objective drove all our work. BAM wanted to demonstrate its unique capabilities of being an integrated contractor that can offer design, services engineering, construction and facilities management services for large-scale projects, as well as being known for its customer-centric approach, creativity and focus on sustainability.
Most recently, we transformed the company's corporate website to better reflect its core identity. The previous design was confusing to navigate, contained too much content and was not optimised for mobile devices. Only a strategic design overhaul could reflect BAM's true credentials.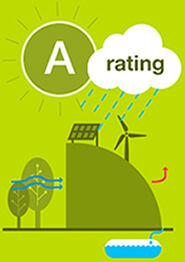 PARTNERSHIP WITH BAM
Cyber-Duck has worked in partnership with BAM since 2008. Previously, we developed a visual, animated microsite that reflected the company's sustainability credentials – and engaged over 60,000 visitors.
WE AIMED TO:
1
Deliver visual customer-focused content that reflected BAM's experience.
2
Convey BAM's ethos, values and people, including a platform to share industry insights.
3
Optimise the site for mobile use, as the company's target audience often browsed while on job sites. Previously, the mobile bounce rate was 10% higher than desktop.
USER-CENTRED STRATEGY
Our user-centred design process analysed, defined and placed BAM's diverse audience at the heart of every design decision. Production was guided by personas, which summarised key audience segments for easy reference. These were created from insights gathered during our extensive audience research, interviews and information architecture workshops with BAM's stakeholders.