Bond Bryan is listed as one of AJ's top 100 architecture firms in the UK. As digital transformation experts, Cyber-Duck helped Bond Bryan to digitally transform and align with ISO 9001 standards.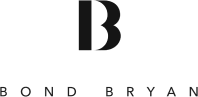 Bond Bryan is a leading architecture firm that uses a range of programs during daily operations. Some of these operations were handled by Microsoft Office meaning that collaboration was not optimal.
We were brought in as experts in digital transformation to provide consultation for modernising Bond Bryan's existing systems and incorporating new, efficient technologies. Through our prudent and thorough digital transformation process, we would also ensure that Bond Bryan met the latest ISO 9001 standards. We needed to modernise Bond Bryan's internal and online processes to deliver an efficient system for production and operations. Our objectives were to:
Conduct extensive stakeholder interviews to outline a digital strategy that is aligned to the business ambitions and goals.
Ensure that the team and wider staff were consulted and engaged in the digital transformation programme.
Ensure Bond Bryan met the latest ISO 90001 standard to reflect its commitment to continuous improvement.
Allow the business to scale and grow using new tools whilst catering for their award winning design capabilities.
Meeting ISO 9001 in a Reinvigorated Culture
Cyber-Duck's process is all about understanding and empathy. We work hard to ensure that we know your business inside and out, before setting out to discover not just what your organisation wants, but what it needs to succeed.
To achieve exactly that, we conducted inclusive stakeholder workshops and interviews. With Bond Bryan, a nationwide and international architecture firm, the challenge was to consolidate the vast needs of the business. That meant listening closely to individuals from all levels in the firm, and then discerning their concerns and key aspects of their work. Following this, we searched for the right strategic offering and programmes to allow Bond Bryan to flourish.
Company culture is first to benefit from any digital transformation project, and for Bond Bryan it was no different. By recommending concepts such as cloud collaboration tools and storage, web project management tools and modern wikis, we ensured that the firm met the latest ISO 9001-2015 standards. In turn, this would help to reinvigorate the company culture – one that had consistently high morale and therefore delivered exceptional work.
Not only that, but the digital transformation and strategic offering helped Bond Bryan to adapt to the ever-changing winds of business. As legislation and security standards shift, Bond Bryan will be able to deliver for its clients and maintain its high calibre of work.
Summary
All in all, we were thrilled with the outcome for Bond Bryan. Through close partnership over a series of interviews with their architects, we identified key strategic areas for improvement through new web platforms that were carefully suggested following audits, reviews and interviews. The new systems were considered from a security and GDPR perspective too.
Since then, Bond Bryan has implemented many of our recommendations to great success. However, the journey hasn't ended there. Cyber-Duck are on hand for consultation whenever Bond Bryan requires. We further advise the firm so they can make the most of their digital transformation.