Cancer Research UK is the world's leading cancer charity dedicated to saving lives through research. Their development and commercialisation arm, Cancer Research Technology (CRT), chose Cyber-Duck to brand, design and develop Ximbio: a crowdsourced marketplace to share reagents, the scientific research tools. 42% more reagents were deposited in the first year since launch and we continue to support Cancer Research Technology transform its business.

Awards won
UXUK Awards - User Experience Design for Cancer Research's Ximbio portal
BIMA Awards - UX & Usability for Cancer Research Technology's Ximbio portal development
DADI Awards - UX & Service Design for Cancer Research Technology's Ximbio portal development
View the website
Key stats
3
months to produce and launch an MVP
42%
increase in reagents on portfolio, first year post launch
finalist
for BIMA, UX UK and DADI Awards
In its quest for global scientific discoveries, Cancer Research Technology seeks to empower scientists conducting experiments through innovative technological solutions. Reagents are one area where scientists need assistance. These are biological tools that scientists create to help them solve problems in research.
Reagents can be shared or sold to other scientists to support their own experiments. This is done through universities' Technology Transfer Offices, which are in charge of managing the IP created by their scientists. However, facilitating the distribution of reagents has historically been very time- and resource-consuming. There's a lack of deep, precise information about each reagent, and no centralised source for scientists to search for them.
Ximbio, a new digital marketplace, was developed with Cyber-Duck to address these challenges. Building on Cancer Research Technology's unique position as the bridge between academia, Technology Transfer Offices and the industry, Ximbio will help the life science community to exchange knowledge and trade reagents. It encourages research scientists, universities and commercial companies to work together better, sharing innovation and helping to create a more streamlined commercialisation process.
Create a new brand within Cancer Research Technology including name, logo, art direction and tone of voice.
Build a minimum marketable product (MMP) in a fixed timeline of three months.
Define and draw 3 diverse audiences into a single digital marketplace, supporting their unique requirements.
Develop a bespoke content management system for this global online marketplace.
We conducted meticulous persona and stakeholder research to devise a list of priority features (or a 'product backlog') that captured the needs of all audiences, including scientists, universities, and commercial companies. We also brought in a dedicated PhD consultant to advise us on the scientific aspect of laboratory data throughout the project.
Our user-centred approach and usability testing ensured each interface was designed so information could be easily sorted and discovered. For example, scientists can use filters that tag the type, application, host, model type and sub class for each reagent, where relevant.
The unique product data sheets have detailed information that as crowdsourced from the community; experimental conditions revealed how reagents react under different conditions. All this meant research could be advanced in a collaborative way.
Derived from 'symbiosis', we created the Ximbio brand. The name alluded to the collaborative community. This theme was carried forward into the logo, art direction and tone of voice, presented in comprehensive brand guidelines. We also produced an animated video to help explain the complex topic of reagents and how Ximbio works in simple language, so new users wouldn't feel intimidated signing up and using the service.
By applying the Agile methodology, we ensured we worked within the budget, schedule and had the flexibility to address evolving features during the project. The highest priority features were developed and released through four iterative 'sprint' cycles. The usability of the portal was validated by user acceptance testing during each cycle.
Our technology team developed a bespoke content management system (CMS). We did this by building a complex back-end functionality on a PHP MVC framework. We integrated elastic search and dynamic form functionality to create a search-able, extensive reagent database. We continue to support this, updating the portal we from launch with Laravel 3 to 5.5 in 2018.
Our front-end approach was especially sensitive for cross-compatibility. From our research, we found the university audiences could access Ximbio on outdated systems and different Internet browsers, from desktop right down to smartphone. We built using our in-house framework, Hoisin, and adhered to current best practices in UX and responsive web design.
The CMS features a range of components or blocks that can be used to build new pages quickly and easily. We also ensured the Cancer Research Technology team could manage enquiries through the website in a simple way.
Ongoing UX and development support
Five years since launch, we continue to work with Cancer Research Technology to improve Ximbio. We undertake work in an agile way by committing to monthly sprints that introduce new, enhanced features. Tying the business objectives with user needs, we've worked through the user story backlog together.
Originally, the product was a general platform for scientists, but now it is more directed to the core personas who use the platform most, like life science companies and universities.
Linking Ximbio to the Europe PMC repository is another feature we've introduced. This provides access to worldwide life sciences articles, books, patents and clinical guidelines.
Users can now reference articles in the Europe PMC database of over 45 million documents, as we introduced a query functionality to power this feature.
But the query works both ways. Ximbio's data is also pulled through to the Europe PMC too. As the two systems use different data formats to present the product information, we had to find a way to collate and present the data in a way the other platform could understand.
Our solution with open APIs achieves this quickly with minimal load time. Now, life-science companies can mass update their products and TTOs can manage their inventory.
Marketing and automation consultancy
Elsewhere, we've helped develop Ximbio's marketing strategy. We introduced SharpSpring, a CRM and marketing automation tool that can be used to personalise marketing to users and makes for better email marketing campaigns.
We've developed more automation tools for the back-office team to streamline their in-house operations.
When GDPR came into force, we also audited the existing product and systems to identify key areas that weren't GDPR compliant.
The team then then rolled out a full update to ensure compliance ahead of the enforcement date.
Outcomes
The first phase of Ximbio launched in October 2014, with close to 1,000 reagents developed in universities across the country. As of June 2015, over 175 organisations are now registered and participating in the trade of life science research materials.
It's clear that Ximbio has increased collaboration within the life science community. Scientists can now share reagents with Ximbio and focus on their research goals; this fosters a faster pace for their research. We helped Ximbio to double the size of their portfolio during the first 18 months: building collaborations from 5 to 56 institutions. Reagents listed increased by 42%. Our work has seen a 15% increase in revenues for Cancer Research Technology and turned Ximbio from a start-up into a viable business.
A University user of Ximbio said: "CRT has not only commercialised these reagents so that the whole world has access to them. It has also provided my lab with good commercial returns and removed the burden on MTA (Material Transfer Agreements), making academic transfers a smooth and easy process."
The project was nominated for 3 awards with BIMA, UXUK and The Drum's DADI. We have enjoyed a five-year relationship with Cancer Research Technology so far, iteratively improving the product by building the backlog of features.
Key stats
3
months to produce and launch an MVP
42%
increase in reagents on portfolio, first year post launch
finalist
for BIMA, UX UK and DADI Awards
Recommended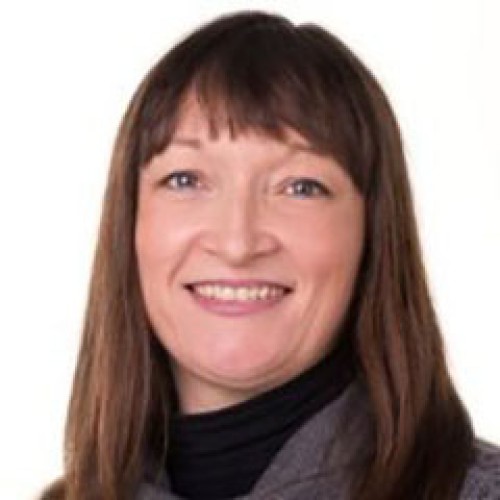 We selected Cyber-Duck following a competitive tender, and have been delighted by the team's dedication and Agile approach, delivering a great product in tight timelines and on budget.

Head of Ximbio, Cancer Research Technology