Cancer Research UK is the world's leading cancer charity dedicated to saving lives through research. Their development and commercialisation arm, Cancer Research Technology (CRT), chose Cyber-Duck to brand, design and develop Ximbio: a crowdsourced marketplace for scientific research tools.

What we did
user experience

technology
Awards
UXUK Awards - User Experience Design for Cancer Research's Ximbio portal (2015)
BIMA Awards - UX & Usability for Cancer Research Technology's Ximbio portal development (2015)
DADI Awards - UX & Service Design for Cancer Research Technology's Ximbio portal development (2015)
3
months to produce and launch an MVP
42%
increase in reagents on portfolio, first year post launch
finalist
for BIMA, UX UK and DADI Awards
Objectives
Scientists often invent and create biological tools (or reagents) to help them solve problems in research. These reagents could be shared or sold to other scientists, to support their experiments. Historically, time, resources, and detailed information have been a challenge for this.
Ximbio has been developed to address these challenges. Building on CRT's unique position as the bridge between academia and industry, the online portal will help the life science community to exchange knowledge and trade reagents. It encourages research scientists, universities and commercial companies to come together, helping to create a more streamlined commercialisation process.
1
Create a new brand within Cancer Research Technology including name, logo, art direction and tone of voice.
2
Build a minimum marketable product (MMP) in a fixed timeline of three months.
3
Develop a bespoke content management system for the complex online marketplace.
Strategy
We applied the agile methodology to the project, meaning we worked under fixed price, fixed time and flexible scope. Meticulous persona and stakeholder research was used to devise a list of priority features (or a 'product backlog') that captured the needs of all audiences, including research scientists, universities and commercial companies. We also hired a dedicated consultant to advise us on scientifically technical issues throughout the project.
Our frontend approach had to be especially considerate of cross-compatibility, as users will sometimes access Ximbio on outdated systems and a wide range of Internet browsers. Due to the portal's complex functionality, we decided to write a completely customised backend.
Outcomes
Our team worked closely with CRT – often at each other's offices – to produce a minimum marketable product (MMP) over a series of four agile sprints. The usability of the portal was validated by user acceptance testing during each cycle.
We developed a bespoke content management system (CMS) for the portal from scratch and built complex back-end functionality on the Laravel PHP framework. To address the site's user-friendliness, we built on our in-house framework, Hoisin, and adhered to current best practices of user experience (UX) and responsive web design as always. Alongside the portal, we created the Ximbio brand, delivering the new name, logo design, art direction and tone of voice, all of which were presented with comprehensive brand guidelines.
The first phase of Ximbio launched last year, with 900 reagents developed in universities across the country. We continue to work with CRT, improving the product by building the backlog of features.
3
months to produce and launch an MVP
42%
increase in reagents on portfolio, first year post launch
finalist
for BIMA, UX UK and DADI Awards
Recommended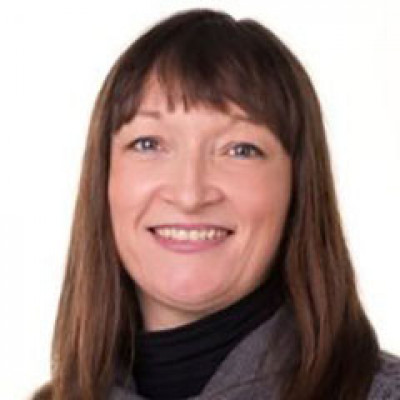 "We selected Cyber-Duck following a competitive tender, and have been delighted by the team's dedication and Agile approach, delivering a great product in tight timelines and on budget."

Melanie Hardman PHD

Head of Ximbio, Cancer Research Technology